This past weekend we celebrated our daughter's 3rd birthday with a Princess & Pirate themed party at our home.  Despite a rainy start, the skies brightened in time for our guests' arrival, and we ended up with a perfectly sweet party for our little princess!
The birthday girl wore a gorgeous Pink Tutu and matching Personalized Crown T-Shirt from Fairytale Tutu's.  The pictures just don't do justice to the cuteness of this outfit, it was just stunning in person.  It bounced when she ran, swirled when she twirled, and puffed perfectly when she sat.  What little girl could ask for more?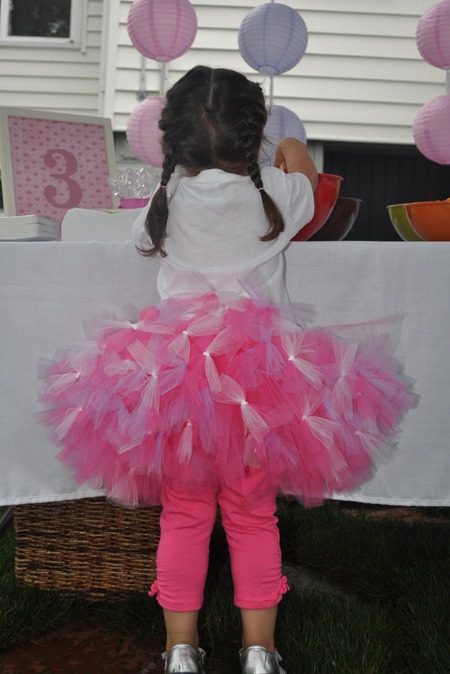 The dessert table was an explosion of pink with a little bit of green and purple mixed in.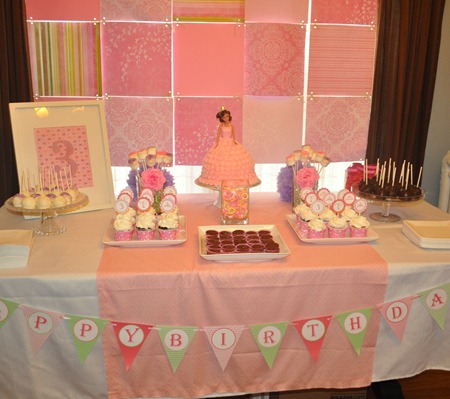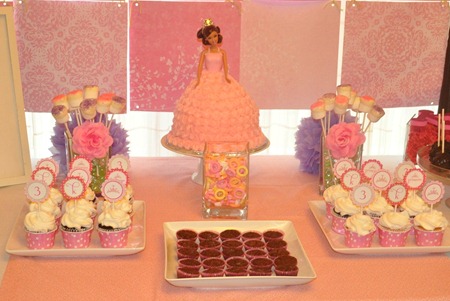 This beautiful Doll Cake was created by Sweet Melissa Cakes and Cookies.  The dress was covered in delicate pink frosting rosettes, the bodice made of fondant in the same color.  Melissa added a little bit of glitter, and the dress sparkled in person so prettily. The cake was so gorgeous, I didn't want to cut it up!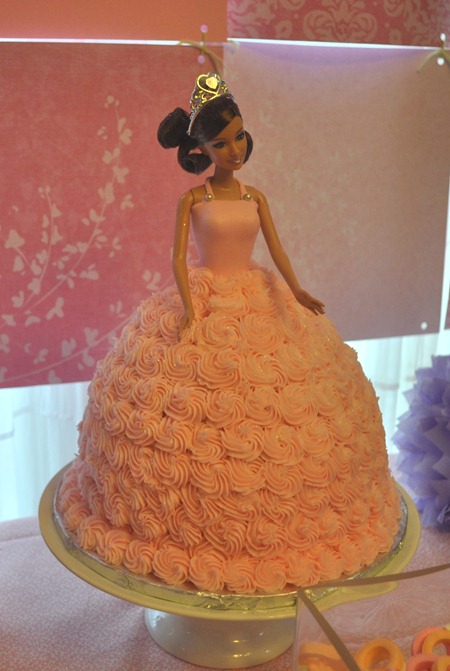 These adorable Princess Cupcake Toppers were designed by Kristin from K&L Designs using our party colors of pink and green.  So lovely sitting on top of sugary cupcakes!
[click to continue…]
{ Comments on this entry are closed }