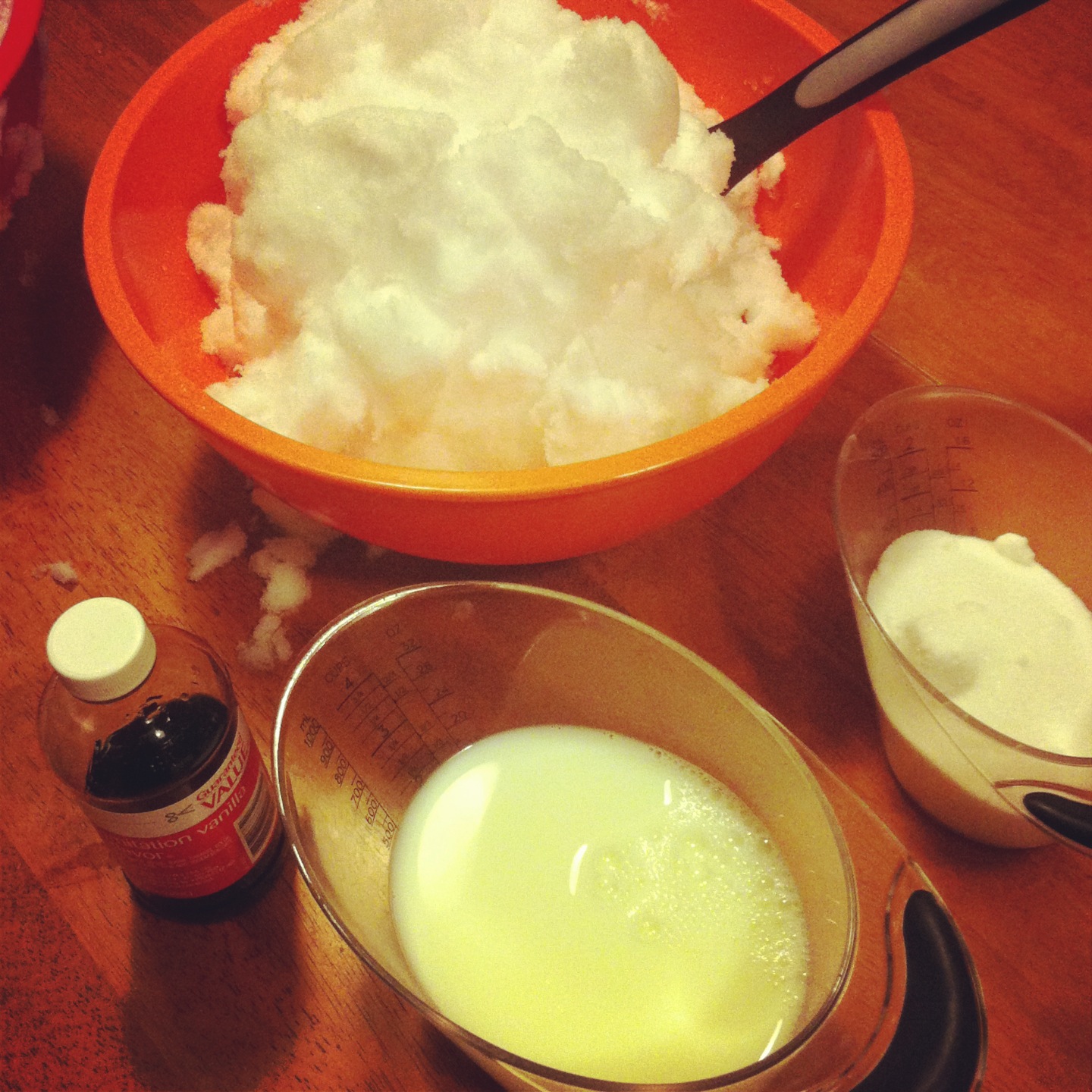 Snow is good for a lot of things…  sledding, snowball fights, snow angels, building forts…  but have you tried Snow Ice Cream?  It's simple to make, and the kids will love it!
There are a few different versions of the recipe out there on the web, the one we used is from Allrecipes.com.
Ingredients:
8 cups fresh snow
1/2 cup white sugar
1 tablespoon vanilla extract
2 cups of milk
Directions:
Combine milk, sugar and vanilla in a bowl.  Add snow to the wet mixture and stir until it's well mixed and fluffy (but not soupy).  Serve and eat right away, snow ice cream melts quickly!