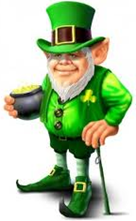 Building a Leprechaun trap has been a tradition in our house since my oldest was in preschool.  Although we still haven't caught the little guy, every year we construct a new design, hoping to capture him (and his gold)!  This year my son has been assigned one as a second grade school project, so we'll be planning two traps, yikes!  Luckily there is plenty of online inspiration… 
This Lego Leprechaun Trap from Tips n Tidbits is amazing!  I can see my Lego-obsessed boys really getting into this one.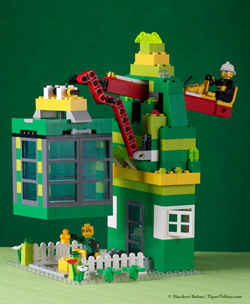 Bake a Leprechaun Trap Cake like this one from Not Martha, even if you fail to catch him, you still get a treat!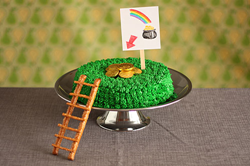 Fun Hat Shaped Trap made with a coffee can and green felt, found on Familyfun.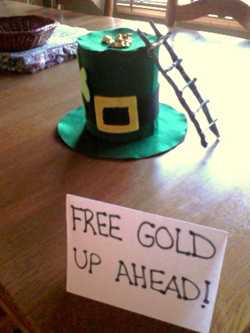 Catch him if you can with this Shoebox Leprechaun Trap from the Crafting Chicks.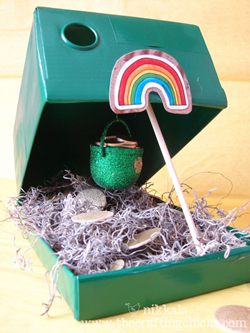 Happy hunting!