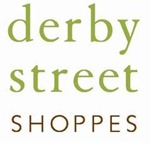 The Derby Street Shoppes have chosen their contestants for 'Dreaming in Color', a contest and event where teens have the chance to display their creativity and also win $1000!  Nine local South Shore 'Dreaming in Color' contestants will showcase their talents live this Saturday, May 19th at Hidden Pond, located behind Whole Foods Market at Derby Street.  Performances will be held from 12-2pm, and will include dance groups, singers, bands, original Derby Street Shoppes songs, and more.
There will be additional entertainers including stilt walkers and jugglers to bring Derby Street Shoppes alive with street performance, color and fashion. Niamh O'Maille, Marketing Coordinator at Derby Street Shoppes, comments, "The Derby Street team is pleased with the results from our month long video talent contest. There are so many unique and talented teens in the South Shore area, and we are so impressed with their entries. It will certainly be tough to decide which contestants are winners, and which are runners-up in this high-stakes contest! We hope that our customers can come out to enjoy
the teens' performances that they have worked so hard on."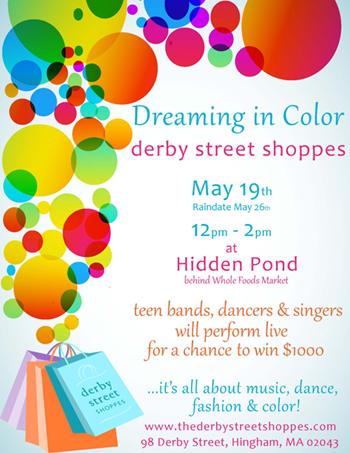 ---
Derby Street Shoppes are located at 98 Derby Street, Hingham, MA, is a lifestyle center with an exceptional
collection of 78 stores, restaurants, boutiques, and cafes. For further information, visit www.thederbystreetshoppes.com or follow them on Facebook, Twitter, and Pinterest.
---