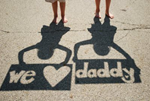 We love Dad, and it's time to let him know!  Mother's Day has the advantage of falling during the school year, sending kids home with tons of teacher-assisted home made projects for Mom, but Dad deserves some crafty love too!  Get ready for Father's Day with these 10 home made craft ideas that kids can make to celebrate the special man in their life.  Want to see even more ideas?  Check out our newest post, 10 MORE Father's Day Craft Ideas!
1.  Have the kids fill out a questionnaire about Dad (or Grampa), their answers are always priceless.  (Free printable from The Crafting Chicks)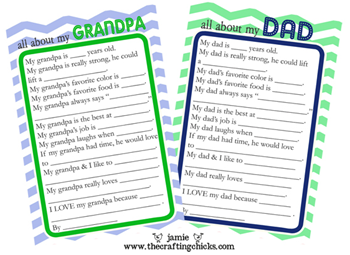 2. Tell Dad how much he ROCKS with this fun Salt Dough Paperweight from Crafts by Amanda.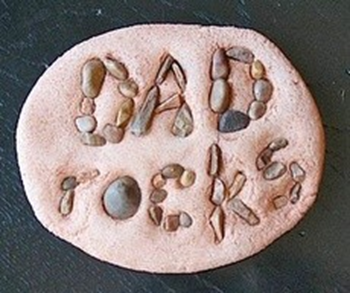 3. Give Dad this Footprint Poem to remember how small those feet once were (these make me cry every year).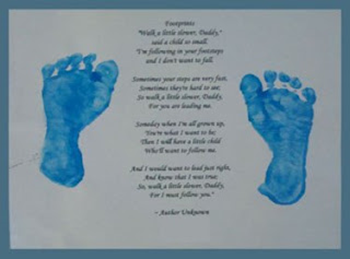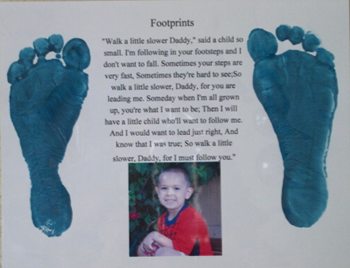 4. Make this I Love You This Much card for Dad found on A Day in My Life.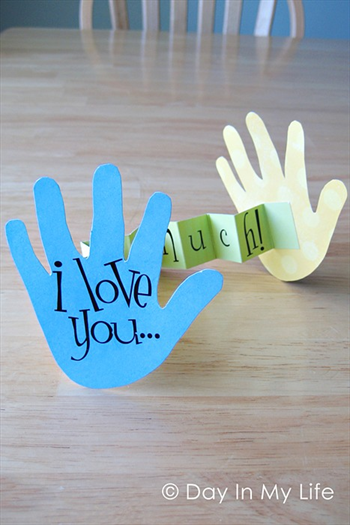 5. Make Dad a special tie to wear on his special day!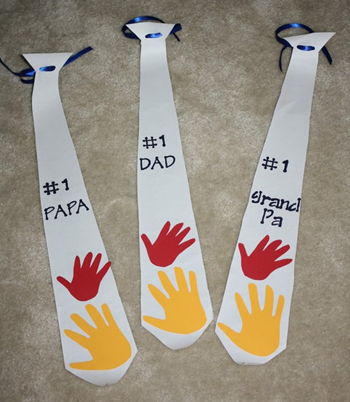 6. Create a beautiful piece of artwork using hand prints or tracings.  There are lots of great ideas out there…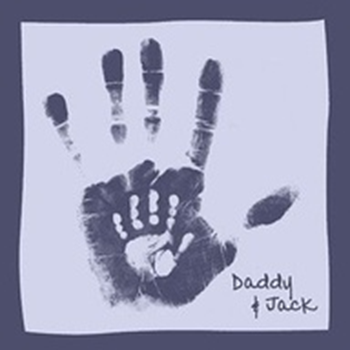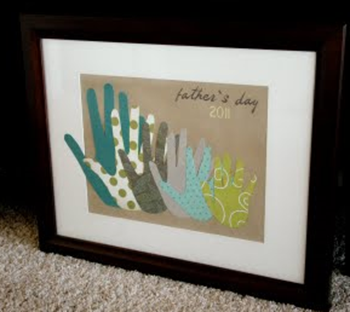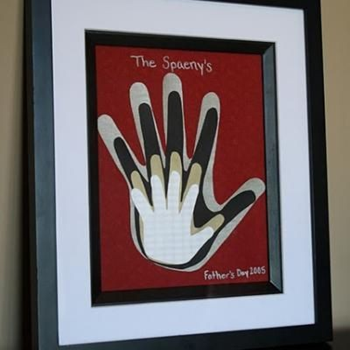 7. Does Dad have a sweet tooth?  Send him a special Candy Card like this one from Bits of Everything.



8. Keep it simple with a Personalized Beverage Cooler that even the youngest kids can make with some help.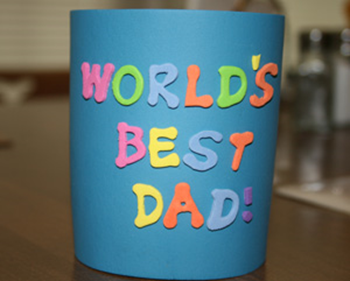 9. This Popsicle Stick Frame is another simple way to tell dad you love him.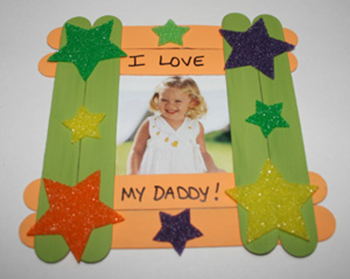 10. Keep Dad's place in his favorite book with this adorable Photobooth Bookmark. (This one is labelled as a "Bookmark for Mom" on Makes & Takes, but we think it's a great little gift for Dad too!)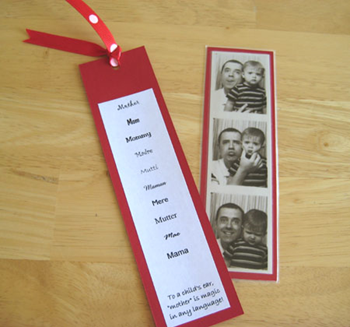 Related Posts: