By: Annemarie Holloway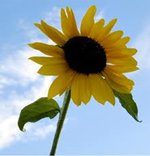 Dearest Summer,
You are here…
I have spent weeks – maybe even months preparing for you…
You have given me my to-do list and I think you will find it to your liking…
I have switched over all the kids clothing from sweaters and jeans to shorts and bathing suits.. I have found all the sandals and flip flops, sunglasses, beach towels and sand toys.. I have opened my pool, blown up countless amounts of swimmies and floats.
I have washed and folded the numerous beach towels we own. I have cleaned off patio chairs and tables – umbrellas and the like…The air conditioners are in and the lawn mowers gas tank is full. All of our bicycles have air in the tires and helmets are being re-sized…I have called the "bug guy" to decrease the amount of pesky mosquitoes and ticks that come out in drones into my beautiful lush and wooded back yard…
The freezer is full of Popsicles, ice cream  and frozen juice boxes.  I have stocked up on marshmallows, sunscreen, bug spray and first aid supplies.  I have vacations in place and camps are all planned and scheduled…. (Sigh..)
Sweet summer…
I only ask a few things of you in return…
Please give my children bright sunny mornings to begin their days, gentle breezes and soothing rains to cool them.  May they spend these months  running, climbing, riding, swimming, splashing, laughing, discovering and pretending.  If you would be so kind as to tell the sun to go gentle on their tender little cheeks and if you could just send a message to the bumble bees to "duck and cover" – rather than sting- when my munchkins run through the clover spread throughout the grass – it would be sincerely appreciated.
It would be splendid if you could fill the night sky with shooting stars, catch-able fireflies and peepers to sing my magical group of munchkins to sleep… Yes, that would be most certainly … Splendid…
Hmm..  And I know this is a tall order, but I have one final request of you my seasonally celestial friend…  May my children …When they are well into their adult lives… Find some respite from this busy world by reflecting upon these tender summer moments of  their childhood – –  All the while being encompassed by the same sort of love that warms the soul,  a warmth that resembles the feeling of  lying on the sand after swimming in the chilling ocean waters.. Like…when on a trip to Gram's beach.
Well, that is all for this year my sun-driven friend..
With gratitude,
Me.
---
In addition to sharing her thoughts on parenting with South Shore Mamas, Annmarie Holloway is a regular blogger for the Patriot Ledger as well as The Norton Patch.
---