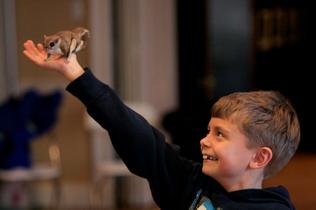 Need a unique idea for you child's birthday party?  Call in the critters!
Curious Creatures is based in Groveland, MA, but services most of the Massachusetts area, including the South Shore.  Parties can be held at your home or another animal-friendly location.  Curious Creatures parties cost $225 for one hour, and are available 7 days a week.  Additional travel fees may apply, please call (978) 556-5353 for more information.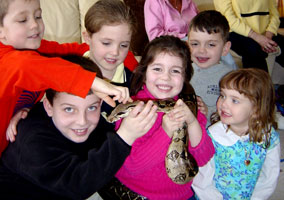 Curious Creatures will come and put on a 1-hour, hands-on, live animal show for you and your guests.  Available animals include, but are not limited to:
Alligators
Frogs
Lizards
Arachnids
Turtles or Tortoises
Rabbits
Snakes
Chinchillas
Flying squirrels
Ferrets
Geckos
Bearded Dragons
and many more!
Special requests are taken for a particular type of animal.
Complete the Party:
Invitations:  Invite guests to join the party with a custom printed invitations like this cool l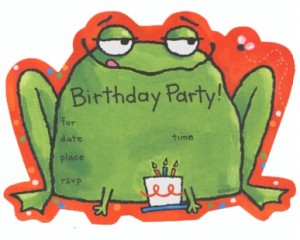 izard from Tiny Prints or this leaping lizard die-cute invite from Fine Stationary.  If you prefer fill-in style invitations, check out these great Frog Lizard and Bug invites from Birthday Direct,  or these Alligator and Frog themed invititations from Turtle Max.
Partyware:  Get matching plates, cups and napkins for the big day!  Click for links to  Frog, Lizard and Bug, Alligator, or Frog Swamp  party supplies.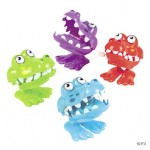 Party Favors:  Goody bags can include lizard notebooks, pencils,  stickers and  tattoos.  Toss in some plastic lizards and frogs with a magnifying glass so the kids can have their own wildlife adventures at home!   These alligator party boxes are also cute, and could include alligator notebooks, pencils, cups,  finger puppets and wind-up toys!
Have you had your child's party with Curious Creatures? Email us your review so we can share it with other South Shore Mamas!