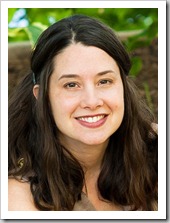 Wikipedia defines a mompreneur as a female business owner who is actively balancing the role of mom and entrepreneur.  This month we are talking to a woman who is doing just that – Kate Stone, local mom and owner of Stone Acupuncture in Marshfield!
What was your inspiration for starting your own business?
My mother.  She has had her own private practice as a clinical psychologist for almost 35 years and it always afforded her the flexibility to work and be home with us.
What was the biggest challenge you had to overcome to get Stone Acupuncture up and running?
To get out of school!  I was ready to be done and get started on my own business months before I graduated.  So my biggest challenge was my own ability to be patient.  But it also gave me time to get some things done before I opened.  Business cards, forms, logos, websites; all of this I had done before I graduated.  I was excited to get started and it was something to do with that excitement 🙂  When friends ask advice about getting started, I often tell them to start with the creative process to get the ball rolling.  Will you have a logo? What do you want it to get across?  How do you want it to define your business and services?  Start playing with a website builder.  You don't need to hire a web designer off the bat, there are plenty of great sites online that give you templates to use and you can play around and get creative.  Have fun with bringing your vision to life!
What do you like most about being a business owner?
The freedom to shift my practice around as needed, according to what is happening in my life.  My schedule changed when I had my daughter and I love being able to fit my business to my needs.  I love being an acupuncturist and working with people on their physical and emotional health, and having my own business allows me to keep that in balance with my first and favorite job (being a mom).
Do you have any advice for other moms (and dads) thinking of starting their own business?
Find something you love doing that you are good at.  And if you are good at organizing, great!  If you're not, seek out a friend, relative or hire someone who is and can help you get started with a business plan and some of the administrative tasks.  I think the key to a  successful business is knowing yourself, your limits and your abilities.  But most importantly I think, if you love doing it and it comes from your heart, you're halfway there.
What is the best business advice you've received?
You can do it.
About Kate:   Kate received a Bachelor's in Communications and Psychology from Syracuse University and a Master's degree from New England School of Acupuncture where she holds a Masters of Acupuncture and Oriental Medicine. Kate is licensed through the Massachusetts Board of Registration in Medicine and certified through the National Certification Commission for Acupuncture and Oriental Medicine. Using both acupuncture and Chinese Herbal Medicine in her practice, Kate is able to offer her patients a multi-tiered approach to their healing process. A Kripalu yoga teacher for 9 years, Kate brings an emphasis on mindfullness-based practices to her treatments and offers personalized yoga postures for the individual. Kate also has particular interest in treating emotional issues and has taken graduate courses at Lesley's Holistic Counseling program, where she studied counseling based on a holistic model, taking into account a person's mental, emotional and physical health. Kate draws on all these elements in her treatment sessions in order to help the client achieve their optimal state of health.
Stone Acupuncture is located at 2016 Ocean Street in Marshfield.  For more information, visit the Stone Acupuncture website, call (781) 223-0130, or email
kate@stoneacupuncture.com.
---
Know a local Mompreneur that would like to be featured on South Shore Mamas?  Email us at southshoremamas@yahoo.com!
---