Valentine's Day is around the corner, time to start brainstorming your kids' school Valentine card ideas!  From to simple to crafty, we've gathered up some of our favorite DIY cards that you (and the kids) can make.  Really! 
Starburst Candies Valentine – Fill clear baggies with Starburst candies, and top with printed cardstock labels (Get the free labels here) to make these colorful Valentines.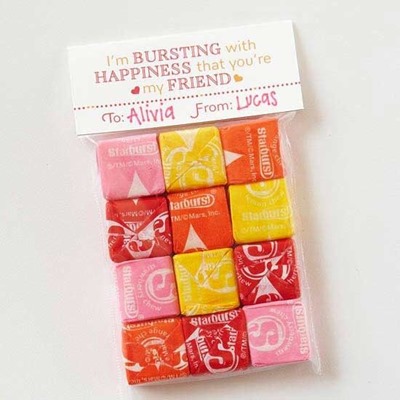 – Super simple to make, and who doesn't love Pop Rocks?  (find the free labels from Better Homes & Gardens)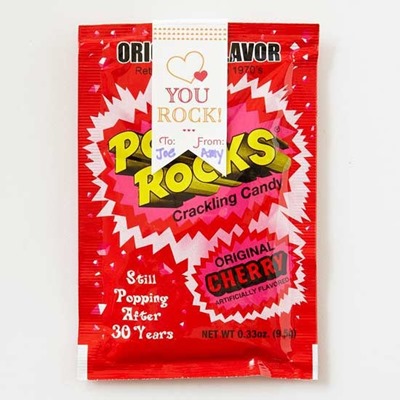 Paratrooper Valentines – These plastic paratrooper toys make perfect Valentines for the boys in your life.  Get the free printable topper here!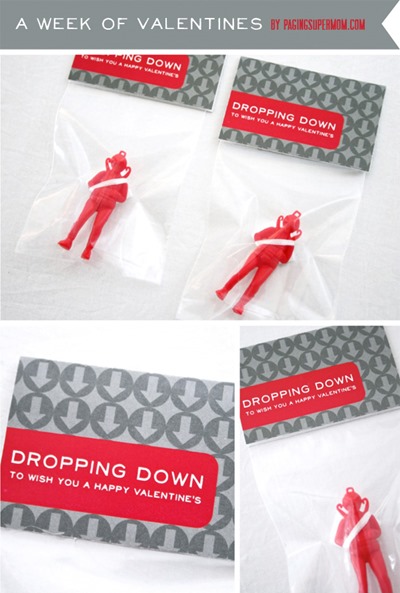 Magnifying Glass Valentines – Snag magnifying glasses at your local party or dollar store, and tie to simple cards (printable available here).
Bouncy Ball Valentine – Slip a bouncy ball in a clear bag, topped with a card and cute saying ("You Make My Heart Bounce", "Hope You Have a Ball This Valentine's Day", "So Happy You Bounced Into My Life").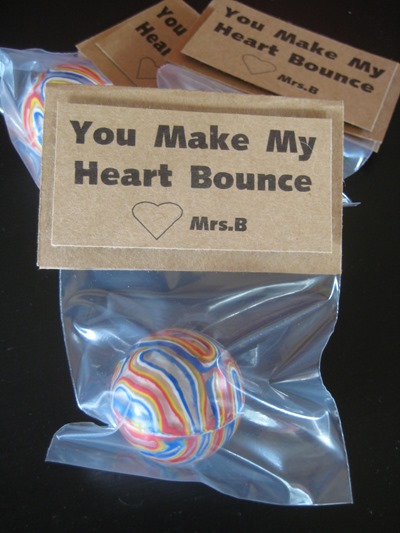 Photo Valentine – These photo valentines get extra points for uniqueness!  Snap a photo of your child, Photoshop in some festive embellishments and add a lollipop for a truly personalized card!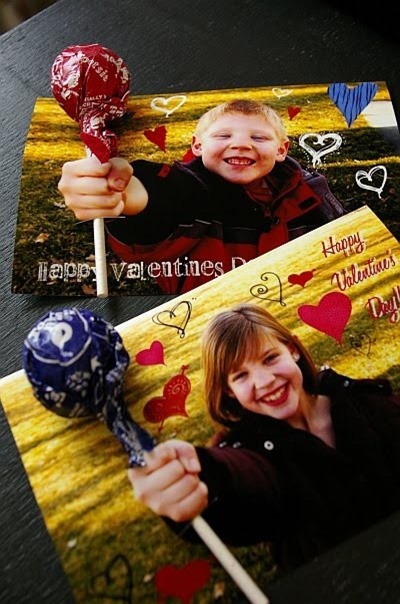 I Dig You Valentine – Pair a toy sand shovel with candy in this fun Valentine, perfect for little ones!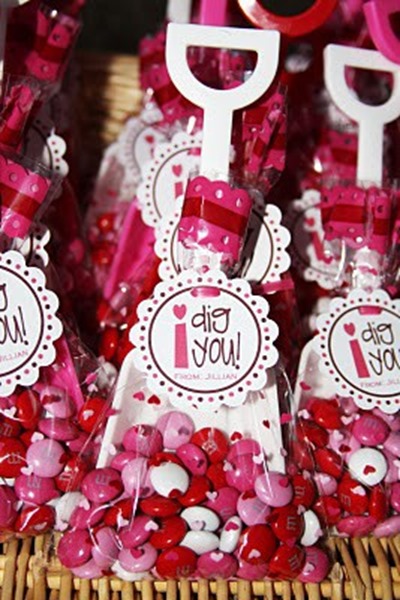 Don't Ever Change Valentine – Chocolate coins in a plastic baggie, finished off with a ribbon and card.  Cute!
I Need S'More Friends Like You – Combine Heart shaped marshmallows, a graham cracker square and mini chocolate bar in these super sweet Valentines.  Grab the printable topper here.
Fishy Valentine – Skip the sweets with this fun (and inexpensive) fishy snack valentine idea.  Substitute Swedish Fish if you prefer!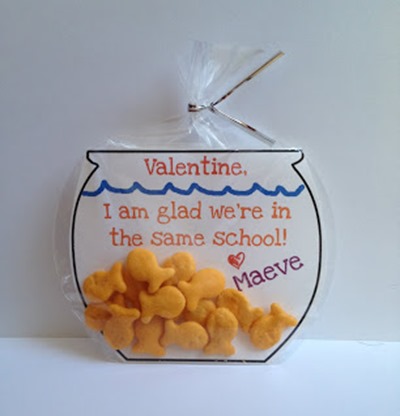 Love Bug Valentines – What boy wouldn't want to hand out these creepy crawly Valentines?  Get the free love bug printable here.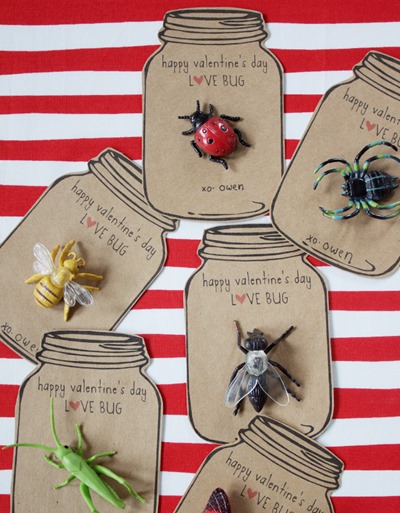 Heart Crayon Valentines – These are a bit more work than some of the other ideas, but these heart shaped crayons are fun to make with the kids, let them help peel and break the crayons, then create their own patterned Valentine's for their friends!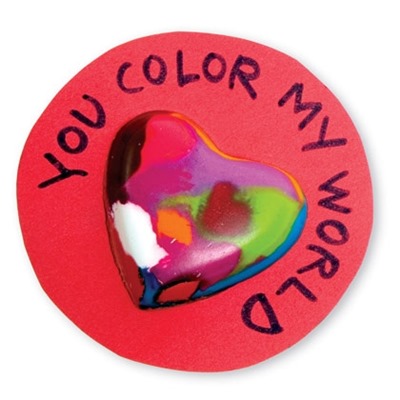 Friendship Bracelet Valentines – Great for older girls to make and hand out!  Get the free printable tag here.
Just Write Valentine – Not too sweet, and great for older kids who can't bring food to school, like mine!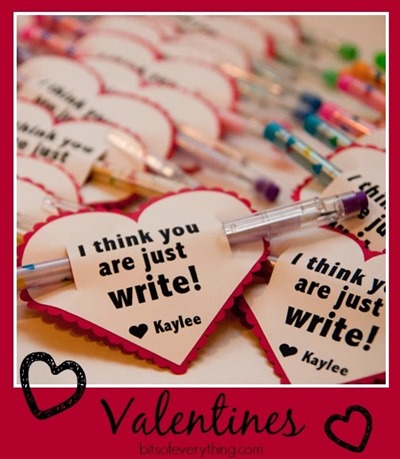 Mini Cereal Valentines – A cute and unique idea using mini cereal boxes and spoons embellished with the recipient's name, or add a tag that says "I CEREALsly Like You!"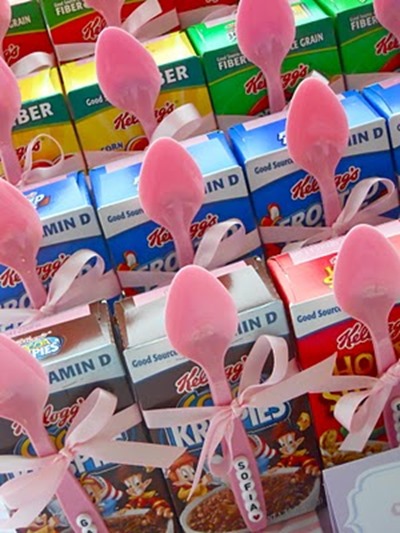 I Chews You – Gumballs in a tube, sweet!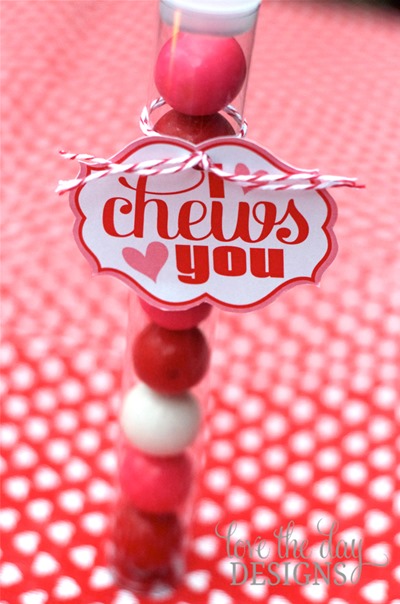 Are you following South Shore Mamas on Pinterest yet?  Check out our Valentine's Day Board for more DIY Valentines ideas, crafts, desserts and more!