These St. Patty's Day craft ideas are simple, fun to make, and use many items you already have around the house (OK, you may need to make a trip out for the paint chips, but you probably have the rest).  I know my little ones will want to make all six!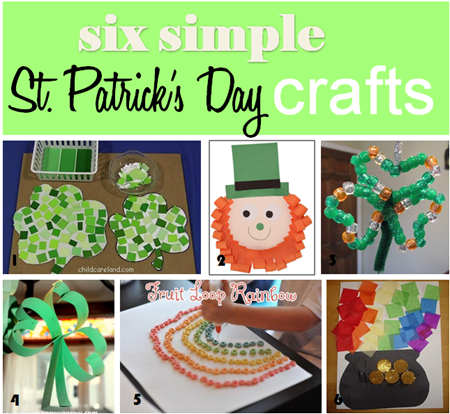 Follow South Shore Mamas on Pinterest
for even more ideas!