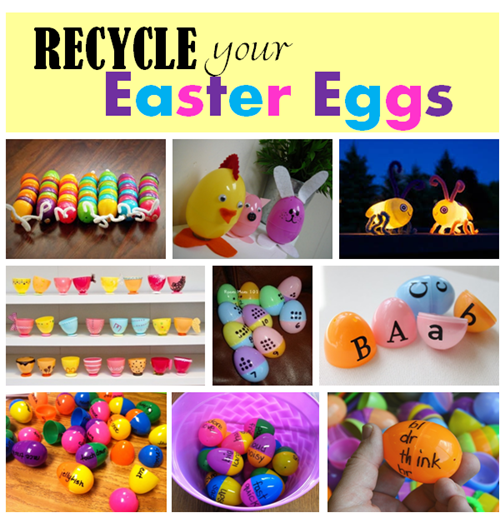 Once Easter has come and gone, the candy has been eaten, toys played with, and plastic grass has gotten into every corner of your home, hold onto those plastic eggs!  They are good for lots of fun crafts and activities that your kids will love.  From critters to teacups, and even some learning tools, here are our favorite Pinterest Picks for reinventing your plastic Easter eggs:
DIY Plastic Egg Tea Cups
from Creativity in Progress
These are just adorable.  Glue buttons to the bottoms of your eggs for the base, then decorate as you please, and invite your favorite stuffed animals to a fancy tea party!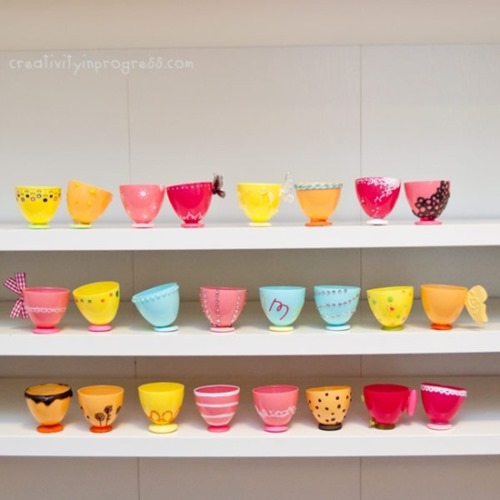 Easter Egg Fireflies
from iVillage
Add duct tape wings, plus pipe cleaner legs and antennae, and you have egg-bugs.  Pop an LED tealight inside and you have a firefly!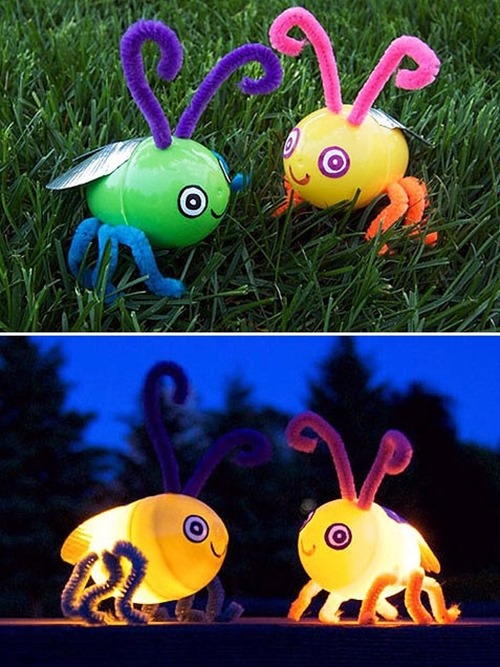 Egg Animals
from jolly mom
Turn your eggs into little animal friends!

Plastic Egg Caterpillars
from The Hill Family
Kids will love stringing eggs onto pipe cleaners to make these colorful caterpillars.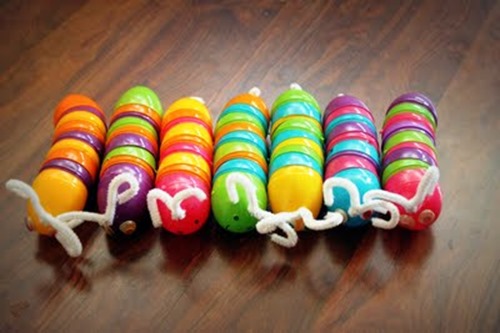 Egg Letter Match
from Impress Your Kids
Use stickers or markers to add letters to your egg halves, then have kids match up lower and upper case letters.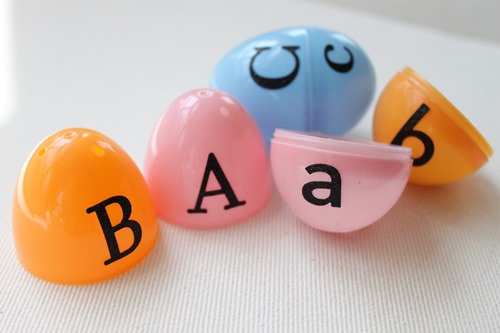 Easter Egg Word Families
from Having Fun at Home
Turn your eggs into reading flash cards!  Just twist the halves to make and read new words.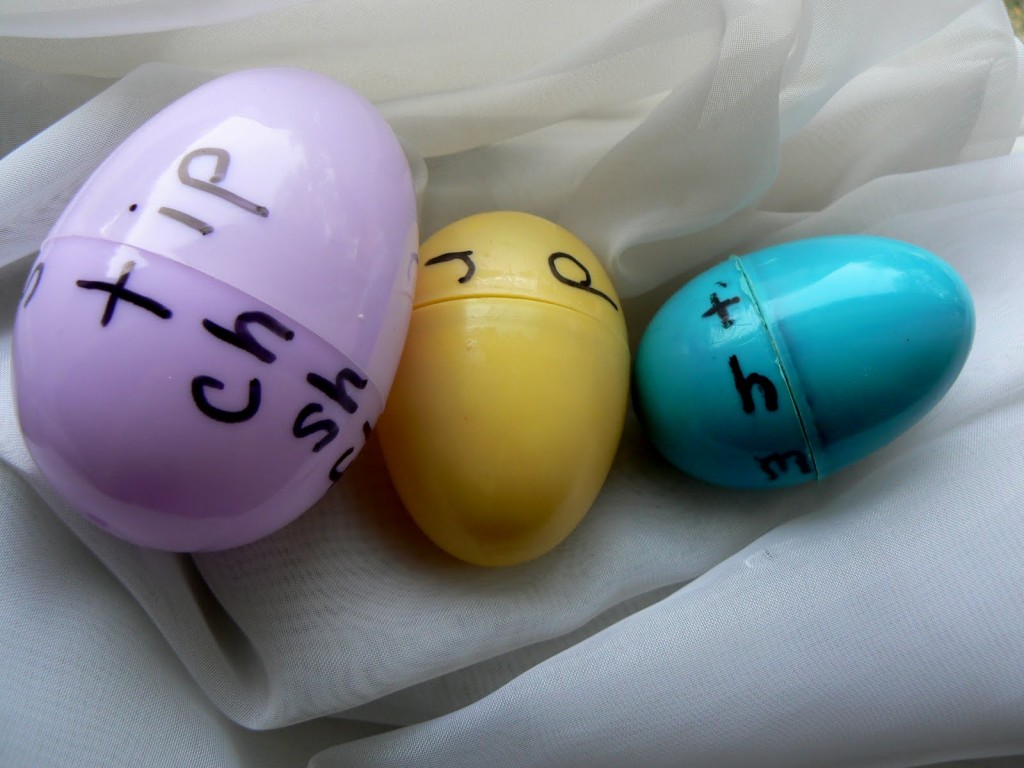 Compound Word Eggs
The Lesson Plan Diva
Another fun learning project for your eggs – find and match halves of compound words!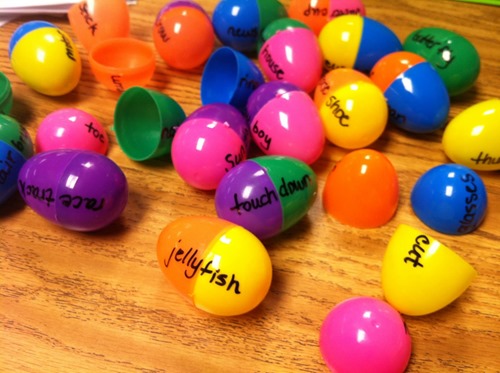 Synonym & Antonym Eggs
from Rowdy in First Grade
Teach about synonyms and/or antonyms with plastic eggs.  Cool!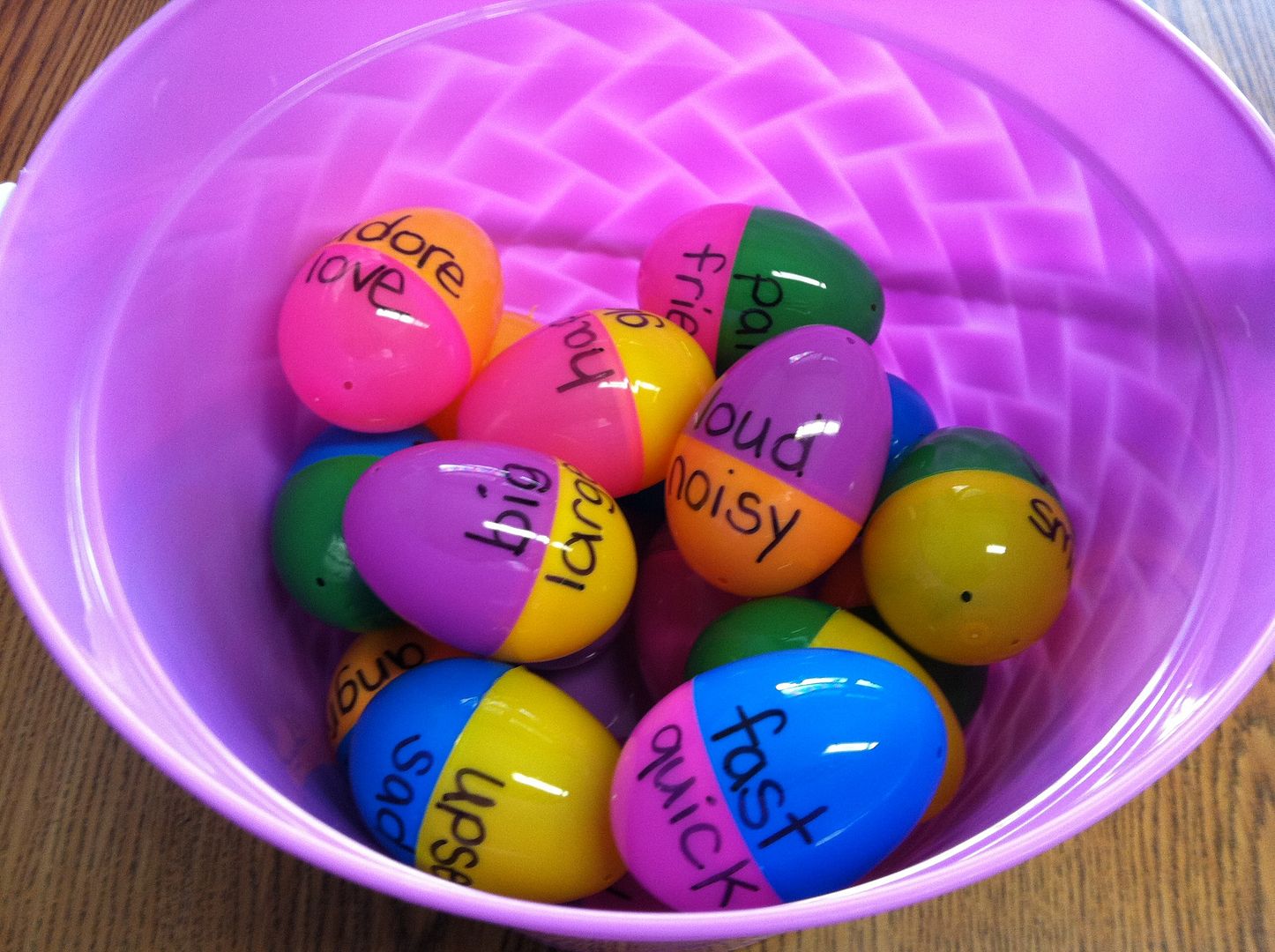 Counting Eggs
from Zucchini Summer
Split the eggs up and have kids match the dots to the correct digit