The following event is being hosted by the Mass Audubon Society: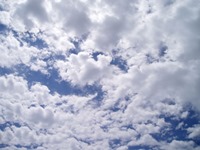 Calling all New England weather enthusiasts! In honor of National Weather Observers Day on Saturday, May 4th, round up the family and learn do-it-yourself weather forecasting using simple methods. From 2-4pm, naturalist Dick Tingblad will teach you how to forecast the weather with 80 percent accuracy using time-honored techniques. Knowing this could save your life – or at least impress people. Come join the fun and learn what else April showers may bring this spring!
For families with children ages 4 and up; $10/$7 member.  Please preregister at www.massaudubon.org/southshore or by calling 781-837-9400. North River Wildlife Sanctuary is located at 2000 Main Street, Marshfield.