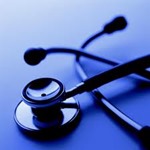 May is Skin Cancer Awareness Month!  Making and keeping appointments with my dermatologist for regular skin checks is something I struggle with.  I know it's important, but it always seems to slip to the bottom of the to-do list.  In order to help spread awareness and promote prevention, the dermatologists at South Shore Skin Center are holding a FREE Skin Cancer Screening Evening on Thursday, May 16th, from 5-8pm at their Plymouth location.  The event will be held in conjunction with SkinCeuticals, and is supported by the American Academy of Dermatology and the American Cancer Society.  Several South Shore Skin Center providers will be on-site conducting the skin cancer screenings and providing patients with sun safety and melanoma prevention tips.
Although the skin cancer screening night is open to the public, space is limited.  You can make an appointment by calling 508-503-8531.
Be proactive!  To help prevent skin cancer, remember to:
Avoid prolonged exposure to the sun.
Avoid sunlamps and tanning beds.
Use ample amounts of sunscreen with an SPF of 30 or higher every day, even if it is cloudy.
Wear protective clothing and large framed or wrap-around sunglasses to protect the eye area.
Have your skin checked by a dermatologist regularly.
Note any moles or other spots on the skin that have changed. Have them checked by a physician as soon as possible.
If you have concerns about your skin, you can contact South Shore Skin Center in Plymouth at (508) 747-0711, or the Cohasset location at (781) 383-3340.