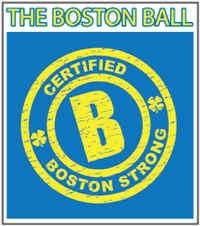 Treat yourself to a night out and support the One Fund at the same time at The Boston Ball, on Sunday, June 23rd!  The event, held at Salvatore's Event and Conference Center in Lawrence from 7-11pm, will feature live music from Lois Lane and the Daily Planets, with Best Night Entertainment spinning your favorite hits.  Enter to win fabulous raffle prizes like spa treatments, premier photo sessions and electronics and more, plus premier silent auction items!  Through the talented work of designer Jayson Chabre The Boston Ball will be selling a custom t-shirt with the Certified Boston Strong Logo.
To keep your hunger pains away and your parched mouth quenched, Salvatore's famous desserts will be available to nosh on and the bar will be open, featuring one night only "Boston Strong" cocktails.
Be sure to wear your BOSTON "BEST"! Be creative!  Choose anything from your favorite Boston sports team apparel to fun and funky Boston Pride creations.
Tickets are available now through eventbrite. Individual tickets are $30, or you can purchase a "ticket and a tee" for $45. Tickets may be available at the door for $35, but this is a limited seating event, so get yours early! Tees will also be available at the event for $15.  100% of the proceeds will go to the One Fund Boston.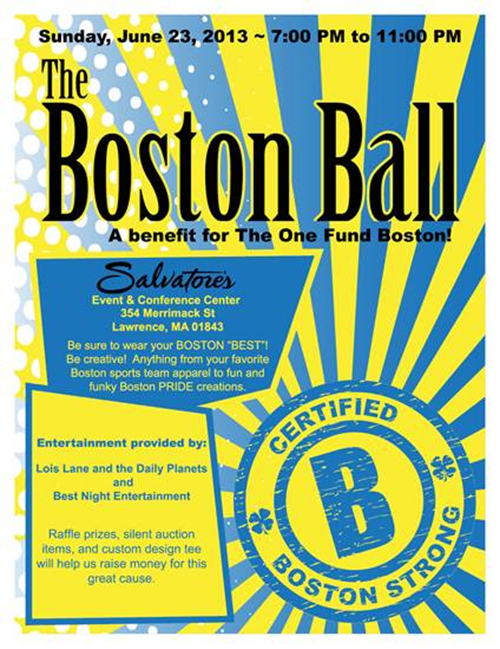 For more information, please email thebostonball@gmail.com.