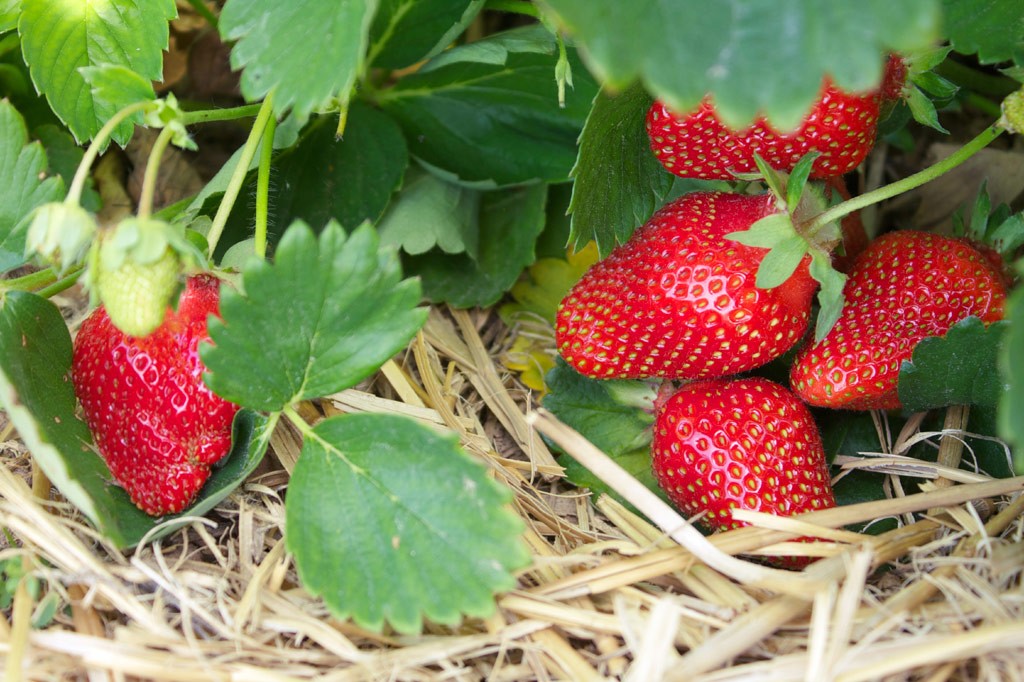 Strawberries have such a short picking season (mid June to July 1st) that we've missed picking for the past few years.  This week, I headed down to Ward's Berry Farm in Sharon with my 4-year-old to pick some fresh berries, and were not disappointed!  The fields had plenty of ripe fruit, and although the strawberries were not huge (we did find a few big ones), they were sweet and juicy.  We easily filed our two 2-quart containers.
When we arrived at the farm around 10am, we were one of only a half dozen families picking, but within an hour, the parking lot (and fields) were getting pretty full.  I would highly recommend getting there early to beat the crowds (and the heat).  At Ward's you purchase your containers ahead of time in the market area, pint boxes for $3, 2-quart baskets are $6, and 4-quart baskets are $12.  Its a little bit of a walk (5 minutes) to the strawberry patch, but hayrides are available on the weekends.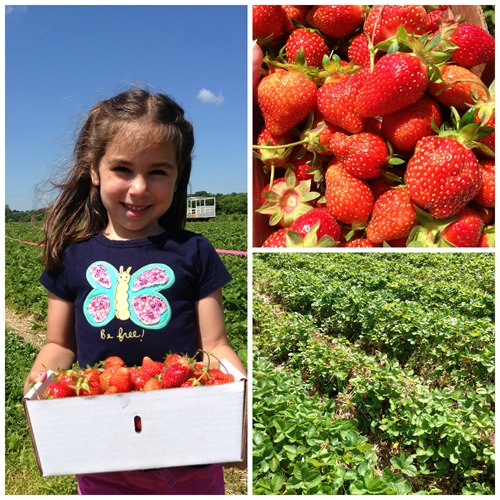 After filling our containers, we stopped for a few minutes at the (small) playground to slide down the tall slide and climb on the tires.  Then it was back in the car to snack on berries on the ride home!
Now, what to do with all those berries?
Try freezing them to enjoy all year long, in smoothies, baked goods, sauces and more.  Check out Four Simple Methods for Freezing Strawberries from Simple Bites.
Cook up some strawbery jam!  Growing up, my mom made sure we constantly had home made jam in the house, and there's nothing like it.  Find instructions on making your own jam HERE.
Make strawberry shortcake.  Best.  Summer. Dessert.  Ever.  Check out this classic recipe from Simply Recipes HERE.
See more pick-your-own farms in the area in our roundup HERE.  Be sure to call ahead or visit the farm's website before heading out, field may close when picked out.