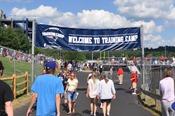 Every summer, starting at the end of July, and running through the beginning of August, the New England Patriots hold Training Camp in Foxboro, paired with a FREE Fan Zone experience for the kids.  We go every year, and the kids LOVE it! 
The Fan Zone is an area set up in the parking lot right next to Gillette Stadium, filled with inflatable obstacle courses and activities.  Kids can race side by side to see who finishes first, or test their throwing and punting skills.  They also usually have a cheerleader or Pats player on hand to sign photos, as well as tents from various vendors (True Moo, ESPN Boston, Bass Pro Shops, etc.), where the kiddos can get some free goodies.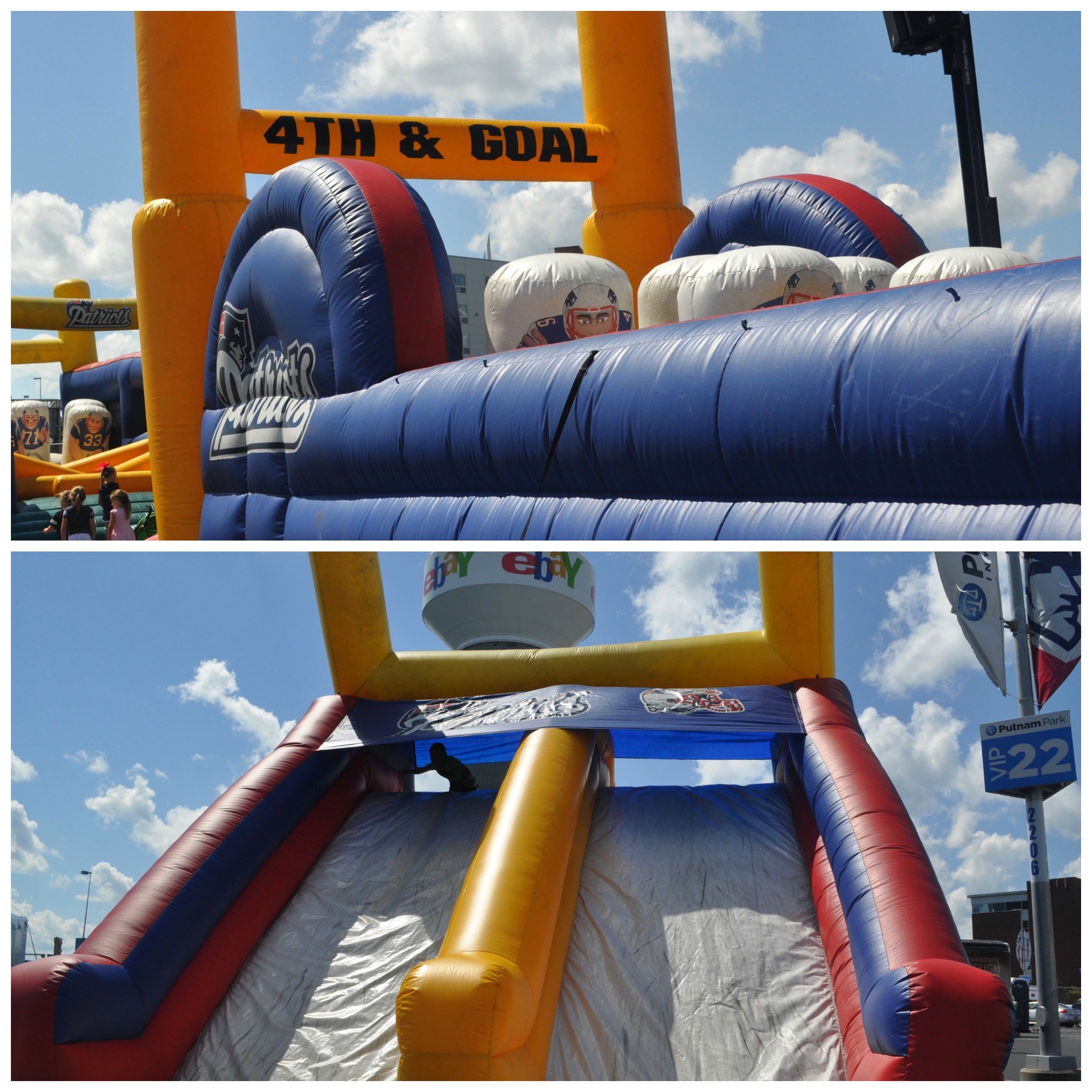 Tips
Have the kids wear socks and sneakers (or bring a pair of socks with you), the pavement and even the jumpies can get HOT!
Bring a tote or bag to hold the kids' shoes while they run from jumpy to jumpy.  Mine take off their shoes at the first obstacle course and don't put them back on until we're done playing.
Don't forget your camera to capture the action!
The players hold practice just down the hill from the Fan Zone.  Seating is available in the stands and the small grassy slope next to the field.  Drinks, snacks and frozen treats are sold here (as well as the Fan Zone).  This is just fun!  Stay for 5 minutes or an hour, before and/or after you visit the fan zone.  Bring your zoom lens for some seriously good pics.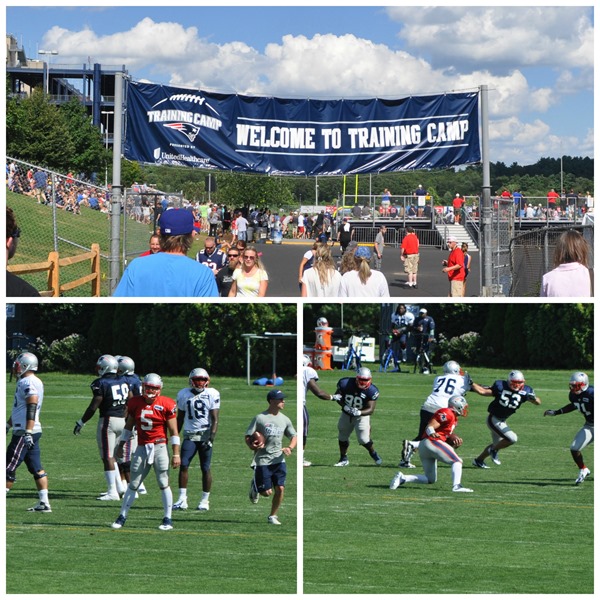 At the end of each practice session, select players will come around to the crowds to sign autographs.  If you are planning on trying to snag an autograph, you'll need to be in the front row of the stands, or right at the front rope on the grass.  The crowds can get a bit aggressive, and not everyone will be successful, but it's worth a try!

Dates and times for Patriots Training Camp can be found on the Patriots website.  They tend to release dates a little at at time, so keep checking back.