One of the items on our Summer Bucket List that I had been really looking forward to was a trip out to Georges Island.  I hadn't been there since my 4th grade field trip, and couldn't wait to show this local gem to my own children.  The ferry ride through the harbor, exploring the halls of Fort Warren, what a great summer adventure!
Boats to all of the harbor islands leave from a few a few different locations, (Quincy, Boston, Hingham), as well as running between islands.  Find the complete ferry schedule here. 
The ferry was almost a half hour behind schedule, but we kept busy on the dock looking at the SS Salem in Quincy Harbor.

Once on the ferry, the harbor views were just spectacular, especially once the islands started coming into view.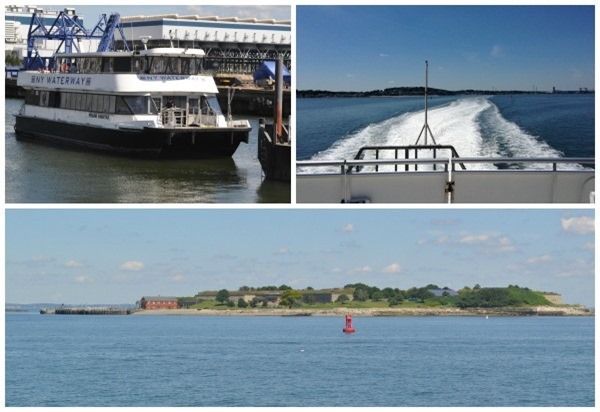 There is so much to see on Georges Island!  Upon arrival, you will see the Visitor Center, and next to that, Jasper White's Summer Shack.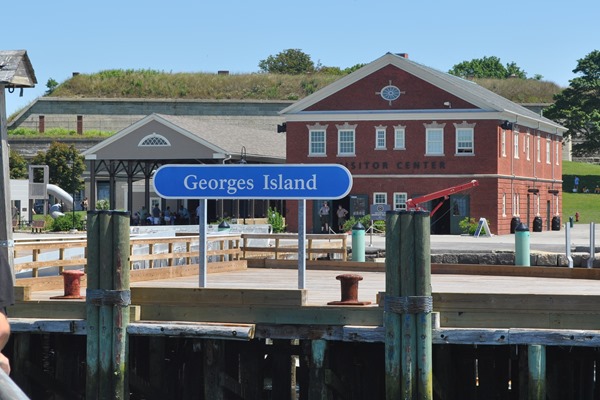 The Snack Shack offers a variety of lunch items, and has plenty of seating at shaded tables or comfy Adirondack chairs by the water. (See the Snack Shack's summer 2013 menu here).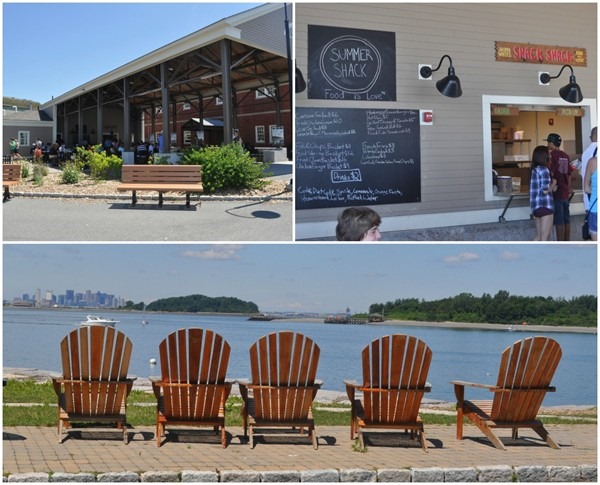 The kids had fun on the mini-fort play structure next to the restaurant while we finished our meal, then it was off to check out Fort Warren!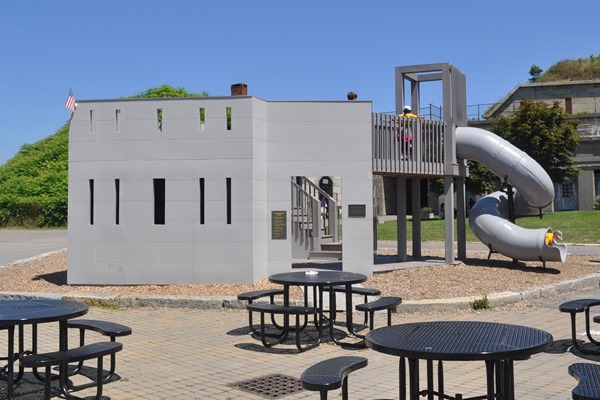 Ranger guided tours of the fort are available, or you can grab a map and explore on your own.  The kids had a blast checking out each passageway and staircase we came across.  (Be sure to bring a flashlight or two, the fort is pitch dark in places).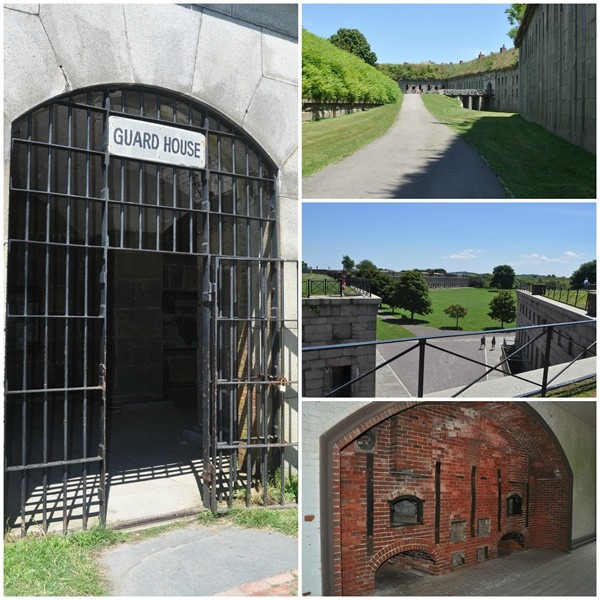 The views of Boston and the surrounding islands are gorgeous.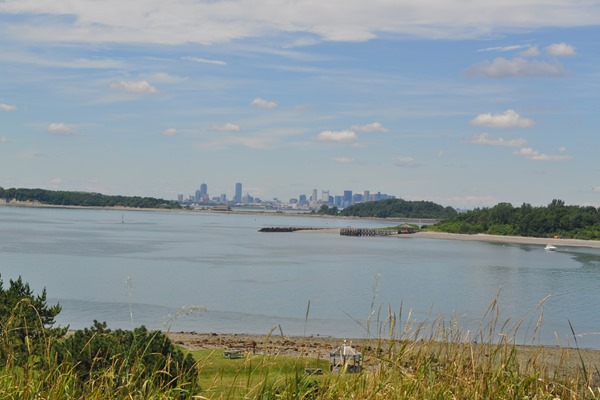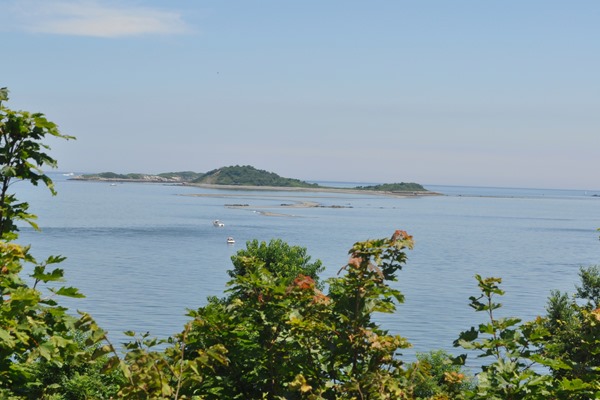 The beach on Georges Island is rocky, and there is no swimming allowed, but my boys had a great time skipping rocks over the water.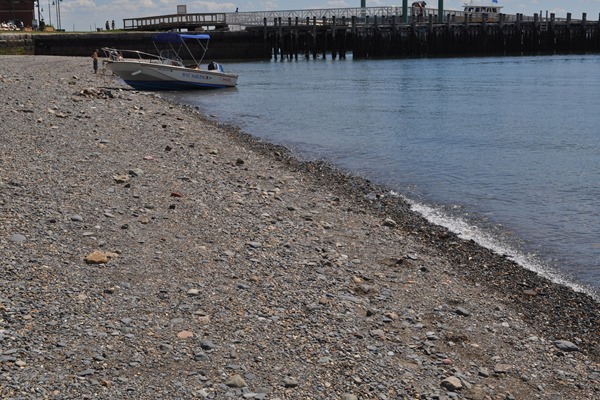 There are many events held on the islands during the summer, including tours, kayaking classes, fishing, arts & crafts, kite flying, island plays and more.  Find more information and a schedule here.
Enjoy your trip!