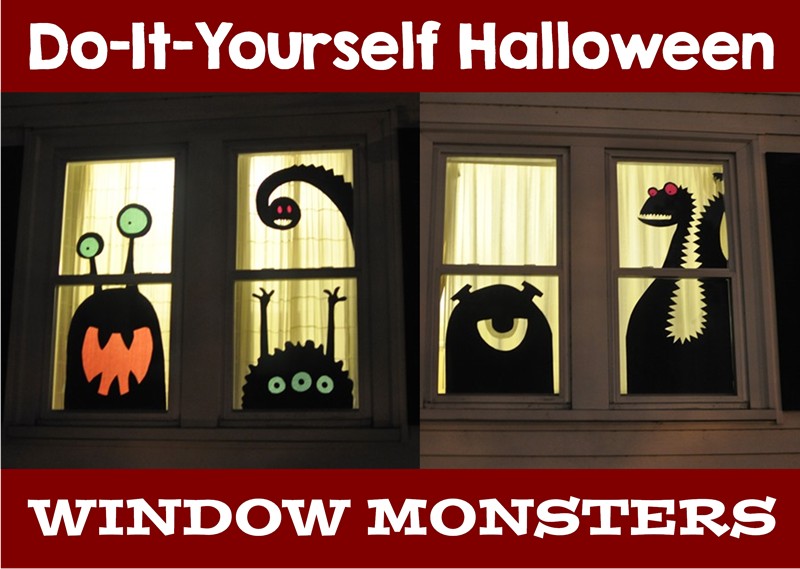 I saw these cute Halloween Window Monsters on Pinterest and had to add them to our decor this year.  They are so cheap and easy to make.  Black poster board, tissue paper and a bit of tape, that's it! 
You can pull this display off with many different window sizes.  A standard sheet of poster board worked perfectly on ours (bottom two photos).  To make, just sketch your design on the poster board (pencil was fine, but white chalk made it easier to see the lines), then add tissue paper accents for the eyes and/or mouths.  Create your own spooky monster characters, or take a cue from these creations we found around the web!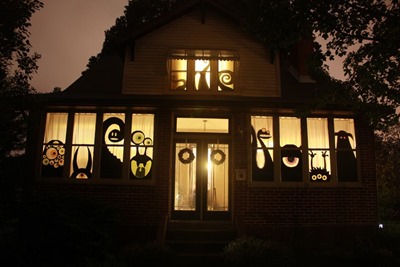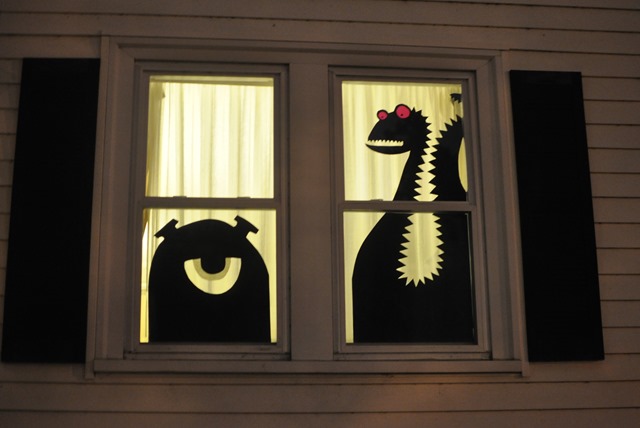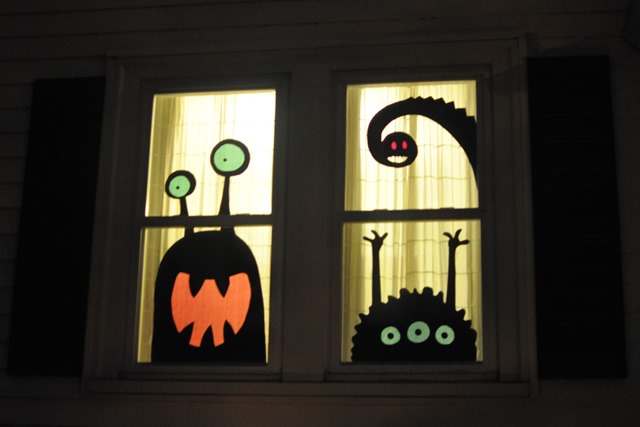 Happy Halloween Mamas!