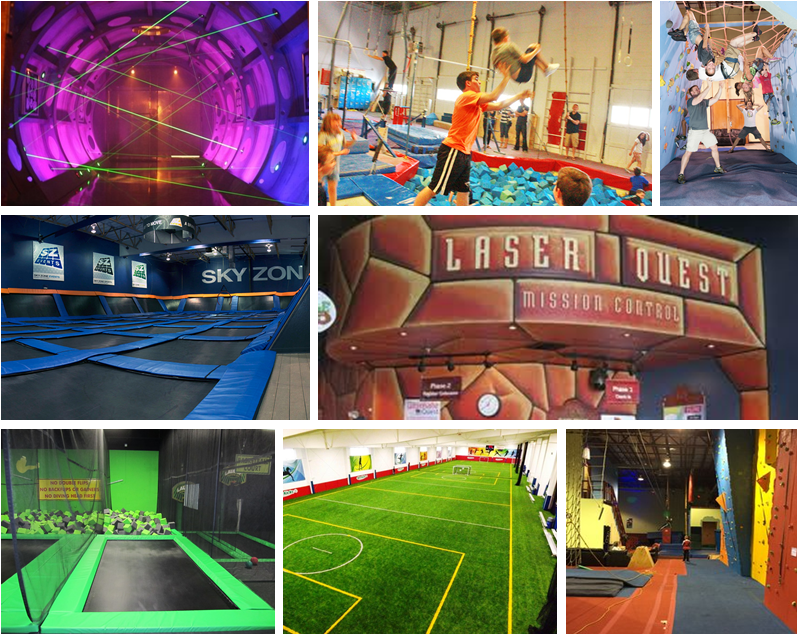 When you have two boys with winter birthdays, and a home that is, well, spatially challenged, planning birthday parties each year can be a bit daunting.  The boys want to run, play, laugh and be silly with their friends.  I want to keep my home in one piece, and my sanity intact.  Do you  have the same problem?  Fear not, we've got you covered mamas!  Today we are sharing  7 local indoor venues where kids can run, climb, jump, shout and laugh for their birthday this year.
For more information on each venue, (pricing, reservations, etc.), click on the individual website links.
1. Laser Quest (West Roxbury)
Located not too far from the South Shore, Laser Quest offers a fun, active party experience!   Guests play two laser tag games (20 minutes each), then return to the private party room for 45 minutes.  Guests get to pick their own special code names for each game, and receive a personal score card to track their hits during the game.  A small arcade area is available on site as well (especially helpful for keeping too-young-to-play siblings occupied!).  Parties cost $170 for 10 kids.  For more info visit www.laserquest.com/WestRoxbury.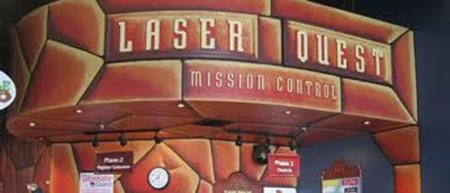 2. 5 Wits (Patriot Place, Foxborough)
5 Wits is an interactive adventure experience, where visitors have to solve puzzles, uncover clues, and find their way through multiple spaces, each full of incredible details and special effects.  Choose from two adventures, Espionage, and 20,000 Leagues (see video clips on each here).  It is truly a one of a kind experience!  A 5 Wits party includes a private show for up to 11 people, then a party room for one hour after your adventure.  Multiple party packages are available, starting at $245.  For more info, visit www.5-wits.com.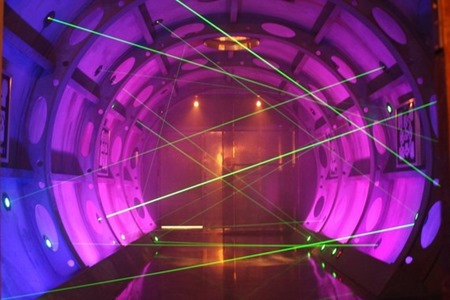 Photo Credit:  5 Wits – Espionage
3. Sky Zone (Boston & Everett)
Sky Zone is an indoor trampoline park, with wall to wall trampolines, and a 3-D dodgeball court.  Birthday parties include on hour of jump time and 45 minutes in a private party room, plus pizza, juice, and paper products (add-ons available).  Party packages start at $199.  For more information see the Boston and Everett websites.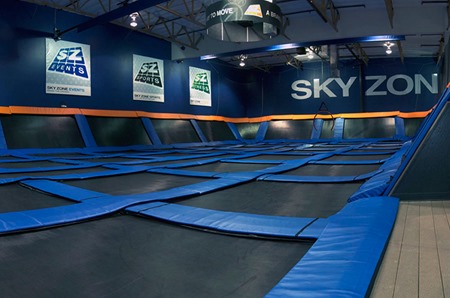 4. Launch (Norwood)
This indoor trampoline park (owned by former Patriot Ty Law), features wall to wall trampolines, plus basketball hoops, dodgeball and a foam pit.  Launch also offers a special Kid's Court area for jumpers under 42".  The Launch Cafe offers a variety of hot food items and drinks.  Many party packages are available, starting at $199.
                    Photo Credit:  Launch Norwood

5. Forekicks (Taunton)
Forekicks is an indoor sports megaplex, boasting a driving range, multiple sports courts, an indoor inflatable park, function rooms and more.  They offer four different party packages for a range of age groups, including a Sports Package, Laser Tag, Inflatable Party, and their Lil Kicker Party.  All packages include play time, followed by food and drink in a private party room.  Prices vary, but start at $195 for 10 children.  Find out more here.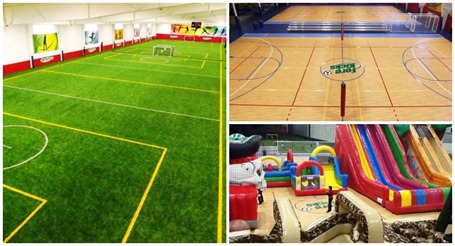 Photo Credit: ForeKicks Taunton

6. New England Sports Academy (Westwood)
UPDATE:  Unfortunately, NESA had to close their doors in December 2015. 
NESA offers many different party options to suit your child's interests.  The Mixed Sports Birthday offers lots of active time with an obstacle course, spider tag, dodgeball, dance party, parachute time, and time in the foam pit.  Other party packages include soccer, basketball, creative movement, martial arts, princesses, pirates, Greek mythology, Percy Jackson, geography criminal, and math monzxer (most of which include some time in the foam pit).  Party prices at NESA are a bit higher, (starting at $325), but include 25 guests, where many other facilities only include 10 children.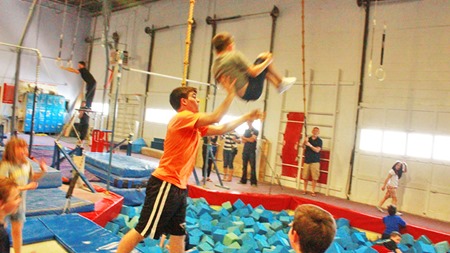 Photo Credit:  New England Sports Academy
7. Rock On Adventure (Norwood)
Rock On has options for both indoor and outdoor parties.   Indoor party themes include Rock Climbing, Nerf Tag, Dance Party, and Aerial Acrobatics (for the truly adventurous!).   If you're looking to party outdoors, choose from activities like rock climbing, zip lining, nature discovery, treasure hunt, and RC car racing.  Find more info on birthday parties here.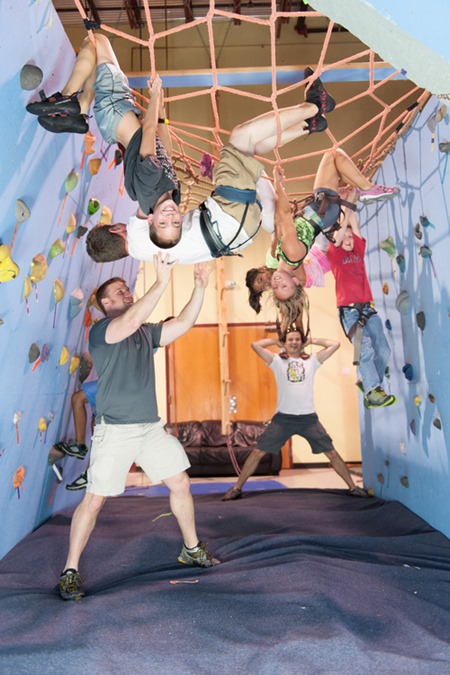 Photo Credit:  rockonadventure.com
For even more ideas for your child's next birthday party, check out our listings for kids party places, party entertainment and local bakeries!
[symple_divider style="solid" margin_top="20px" margin_bottom="20px"][symple_divider style="solid" margin_top="20px" margin_bottom="20px"]