Around here, the standard second grade project in March is for the kids to design and make their own Leprechaun Traps.  It's a fun project that usually ends up involving the whole family.  Kids just can't resist the chance to trap a real live leprechaun, and demand that he hand over his pot of gold.   If you got the same assignment handed down to you this week, (or if you just want to try to capture one of those slippery little leprechauns just for fun), we've rounded up 10 creative trap ideas to inspire you!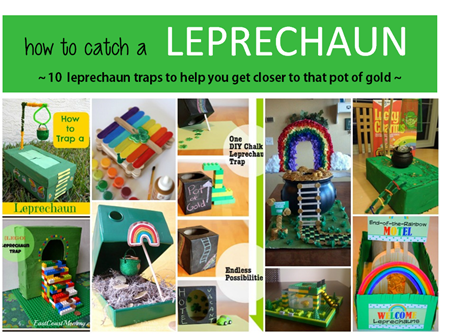 The key to a good trap is to make it as colorful as possible.  Think rainbow colors!  Be sure to to include a little bait to sweeten the pot (sorry, bad pun).  We've heard leprechauns love Lucky Charms cereal, gold coins, and rainbow skittles.  If you're feeling extra creative, try making these sweet little  leprechaun sized donuts made from Cheerios (find the free printable box here).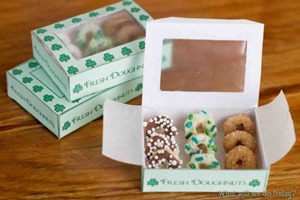 Chalkboard Leprechaun Trap
Modern Parents Messy Kids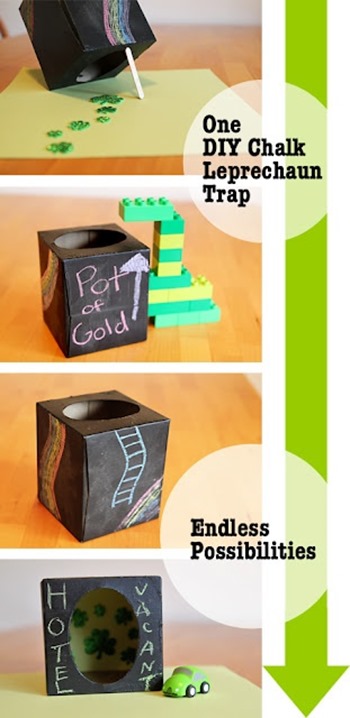 Shoebox Leprechaun Trap
Marshmallow Mudpie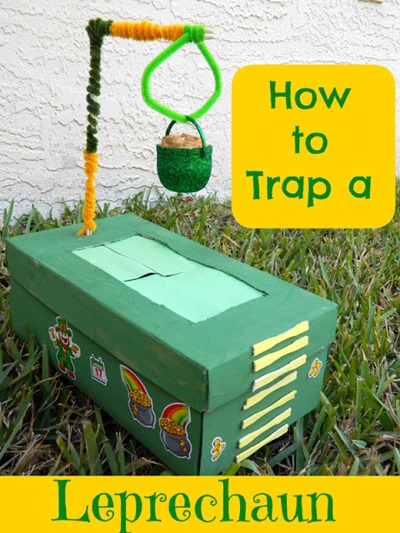 End of the Rainbow Motel
Sweet Little Moments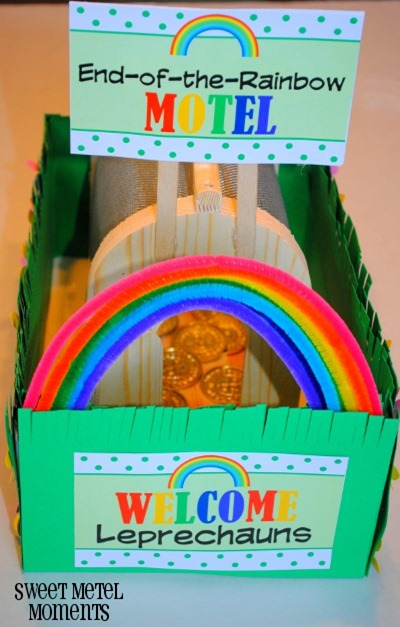 Leprechaun Trap
Play Dr Mom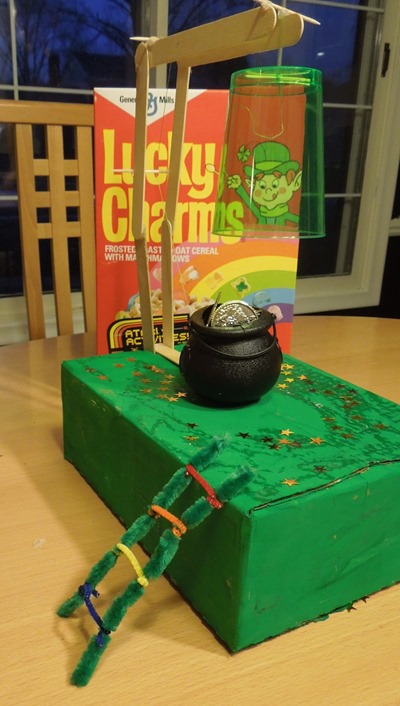 Leprechaun Trap
Babycenter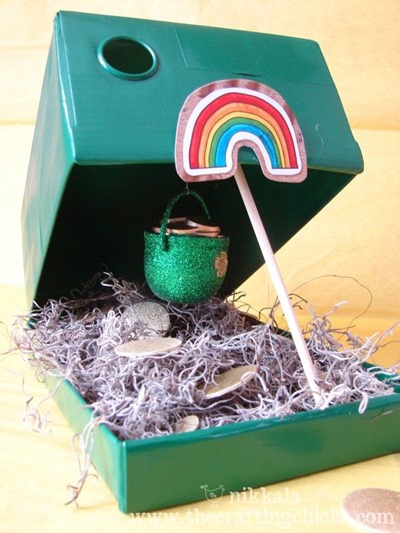 Lego Leprechaun Trap
East Cost Mommy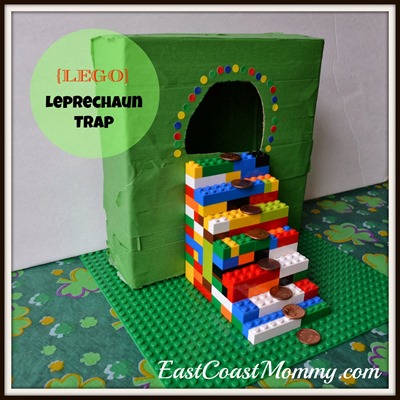 Lego Leprechaun Trap
Source Unknown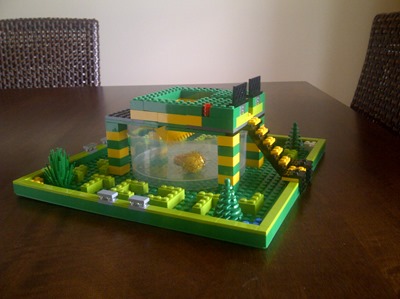 Popsicle Stick Leprechaun Trap
Education.com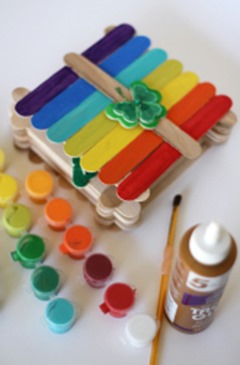 Coffee Can Leprechaun Trap
DLTK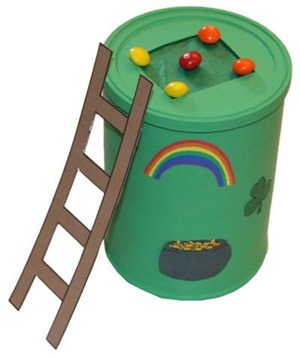 Pot O' Gold Trap
Source Unknown
Good luck mamas, and enjoy the hunt!