Boston area Lego fans are in for a treat this spring!  A brand new LEGOLAND Discovery Center is coming to Somerville, with a grand opening slated for May 23, 2014.  The center aims to appeal to ages 3-10, offering a mix of indoor rides, a 4D movie theater, an indoor playground, multiple play areas and more!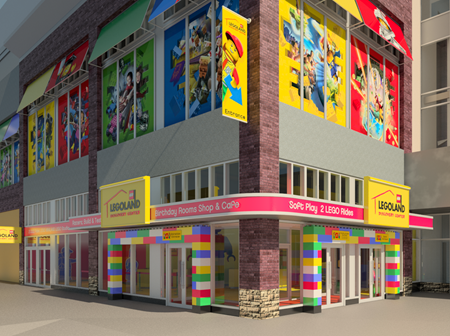 Kids can build and race their own cars at the Lego Racers Build & Test area, create buildings and test their strength on the Earthquake Tables, sing karaoke with friends at Olivia's House, see how bricks are made in the Factory Tour, and much more.  (See entire list of attractions here).  
Earlier this week, local media donned their hard hats for an exclusive  sneak peek at the construction going on behind the scenes in the 44,000 square foot building as they get ready for the grand opening in May.  It's looking good folks!
The tour included the first floor ticket area complete with a giant LEGO® Minifigure cut-out (so fun) and the retail store.  The store will be open for the public to shop at all times (no ticket is needed to access the store).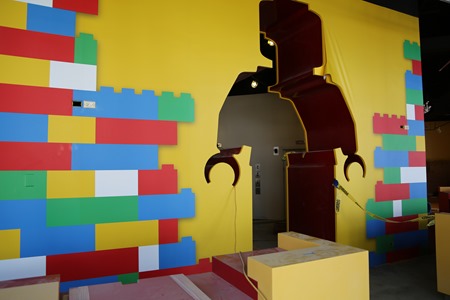 Entrance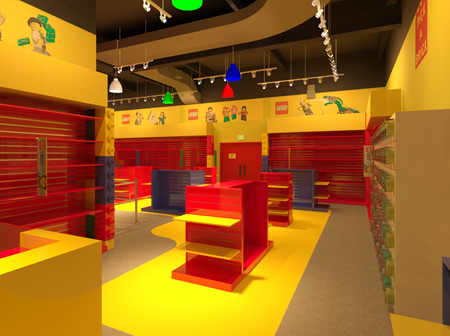 LEGOLAND Discovery Center Shop
The tour continued to the second level where media got to see the two interactive rides, Merlin's Apprentice and Kingdom Quest, being installed with graphics along the walls, the MINILAND area which will feature iconic Boston landmarks built out of LEGO® bricks, the DUPLO Farm area and Friends section called Olivia's House which will feature a mini-karaoke area for young visitors to sing their favorite tunes.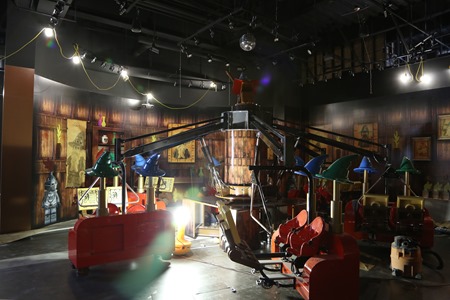 Merlins's Apprentice Ride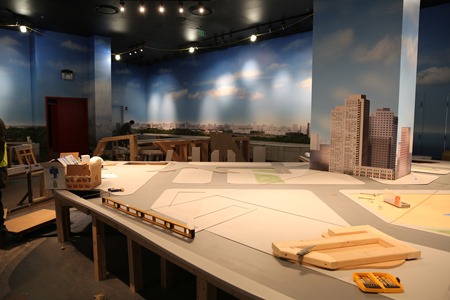 Miniland
This place has enough going on to keep Lego fans busy for hours and hours.  Fun note – kids can participate in Minifigure Trading while at the center!  How?  Just bring a minifig that you don't mind parting with (duplicates, etc.) on you visit, then check out the minifugures on the staff's name badges.  If one of them strikes your fancy, ask them to trade!
The LEGOLAND Discovery Center is located at Assembly Row in Somerville.  They will be open Monday – Saturday from 10am-9pm, and Sunday 11am-7pm.  For more information, including directions, click here.
If you would like to visit the center, you'll need to purchase your tickets online ahead of time.  Walk-up tickets are not available.  You will need to choose an arrival time for your visit, but once inside, you can stay as long as you like.  Children under 2 are free, children (3-12) are $18 each, and general admission tickets (13+) cost $22.50.  Annual passes are also available.
NOTE:  Due to an overwhelming high demand, LEGOLAND Discovery Center Boston's online ticketing webpage is no longer active. New tickets (both single admission tickets and annual passes) will be available on Friday, March 14th.  Check the attraction's Facebook page or website for updates.
Excited?  I know my Lego fanatics are.  Here are some more photos and renderings, courtesy of LEGOLAND Discovery Centers: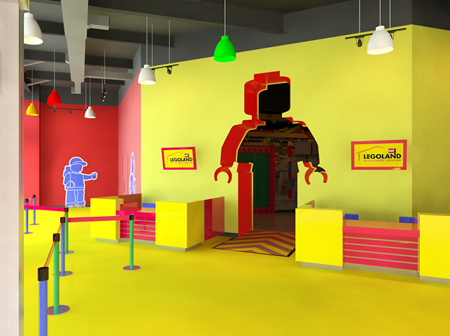 Admission Area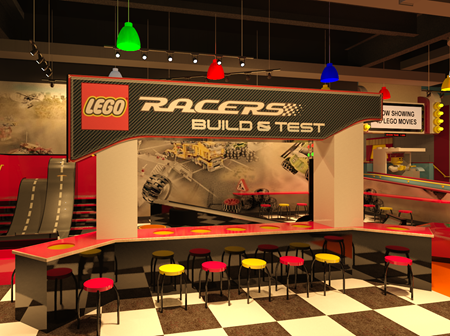 Racers Build & Test Area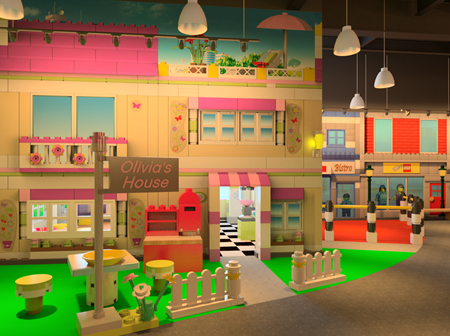 Lego Friends Area – Olivia's House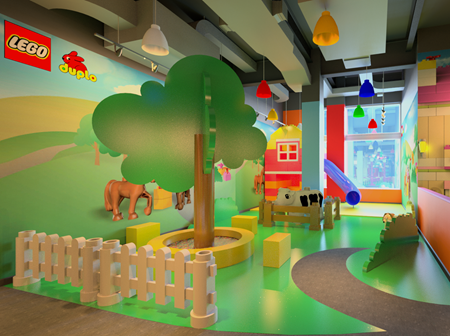 Duplo Farm Area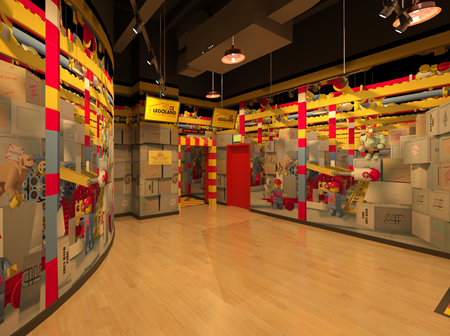 Lego Factory Tour Pre-Show
Keep up to date on all things LEGOLAND Discovery Center by following them on Twitter (@LDCBoston) and Facebook (https://www.facebook.com/legolanddiscoverycenterboston)!