This past weekend, I was given the opportunity to take my family to see the Big Apple Circus show LUMINOSITY.  It was our second year seeing the circus perform at City Hall Plaza, and despite the torrential rain, it was a great night!    (Keep reading, there is a $10 coupon at the end of this post!)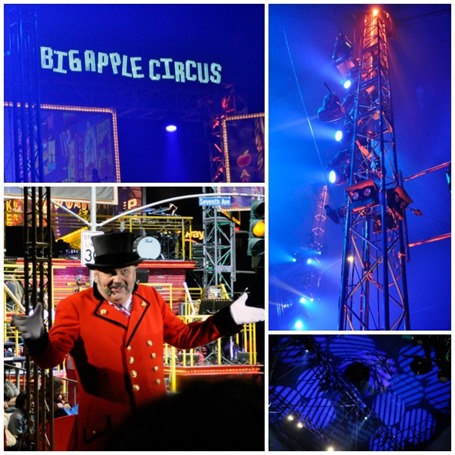 Just like the ads say, there are no seats more than 50 feet away from the ring, making it a very intimate experience.  Being that up close to the performance is "pretty cool", to quote my 10-year-old.  
The show was perfect for all ages.  The constant comedy kept my husband and I laughing, while the kids' eyes were glued to the ring the entire time.  My oldest must have poked me in the ribs a dozen times to ask "Did you see THAT?!".  It was a perfect family night out.
A little bit about the show:
Price:  Ticket prices start at $20.  Children under 3 years old get in for free when sitting on the lap of an adult.
Show:  The show is 2 hours long, with a 15 minute intermission halfway through.
Food:  Limited concessions are available in the lobby, including popcorn, cotton candy, drinks, candy, etc.
Bathrooms:  Bathrooms are available on site (port-a-potty style), lots available and lines were only an issue at intermission.
Strollers:  Strollers are welcome, there is a "stroller parking" area in the lobby
Cameras:  Cameras are allowed, but no flash photography during the show, and no video recording is allowed at all.
We loved all of the acts, but the kids' top three favorites were the Dosov Troupe on the Teeterboard (insane acrobatics), Ty Tojo the 15-year-old juggler (incredible talent), and Rob Torres the (very funny) clown.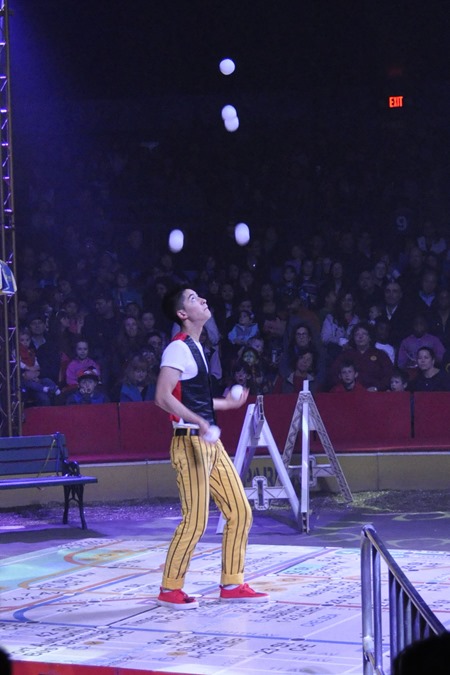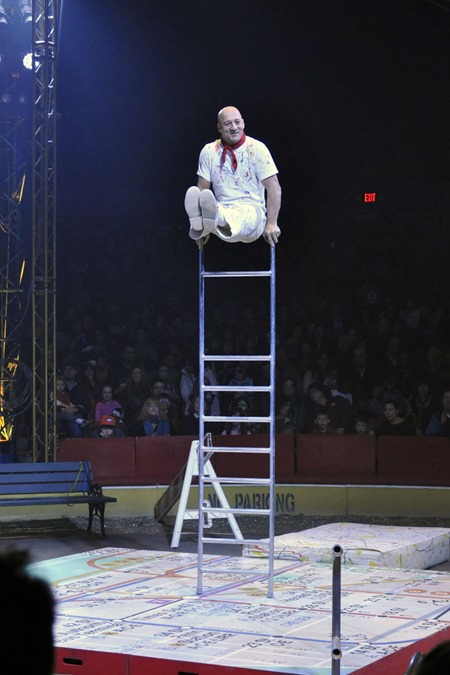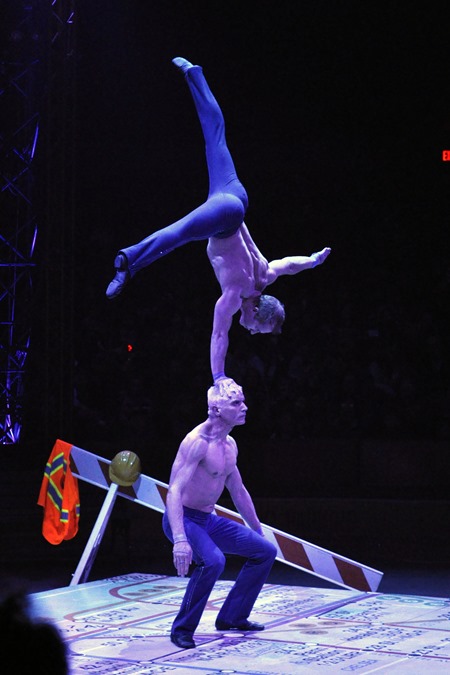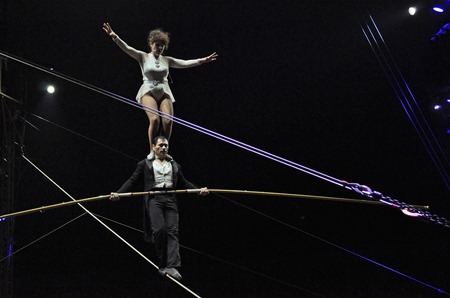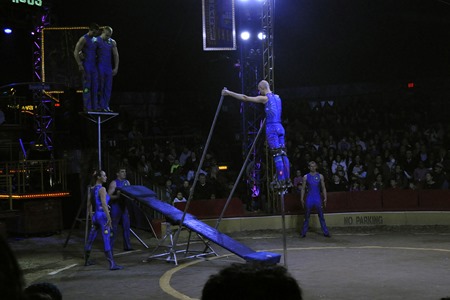 The Big Apple Circus will be performing in Boston through May 11th.  For more information, including how to order tickets, visit bigapplecircus.org.  Use the coupon code below to save $10 per ticket.  Keep in mind there is limited availability for this promo code, and the offer is good on select seats and shows.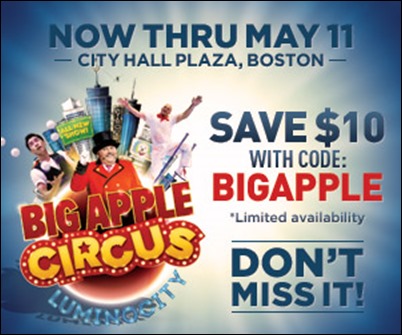 [symple_divider style="solid" margin_top="20px" margin_bottom="20px"]
Disclosure:  I was provided tickets to the show courtesy of Big Apple Circus, however all opinions expressed here are my own.
[symple_divider style="solid" margin_top="20px" margin_bottom="20px"]