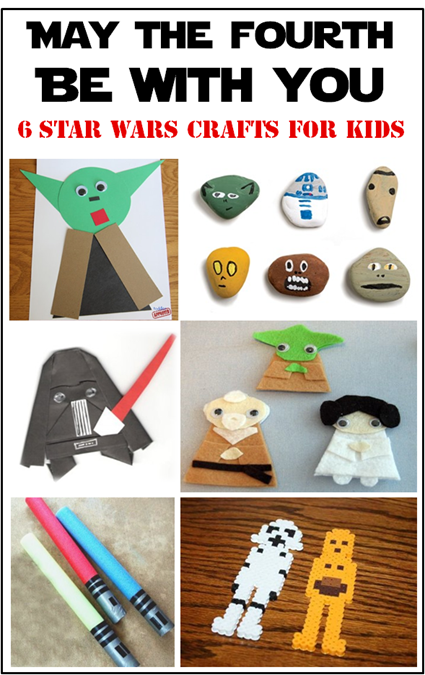 I will admit it.  I like Star Wars.  We own all the DVD's (and VHS tapes if anyone's asking), and I've watched all of the movies more times than I can count.  I was just as excited as my husband to show each one to our boys, and am slightly disappointed that the action figure phase has passed in our household, and I no longer find elaborate Star Wars battle scenes set up all over the house.    "These are not the droids your looking for", and "Punch it Chewie" are phrases I used more often than I should admit.  Anyway, you get the point.
Even if you aren't fans of the movies, your kids might be.  Since May the 4th is this weekend, we thought we'd share some fun "May the Fourth Be With You" Star Wars crafts ideas with you.  Enjoy!
1) Little ones will have fun making this Yoda Shape Craft from Toddler Approved.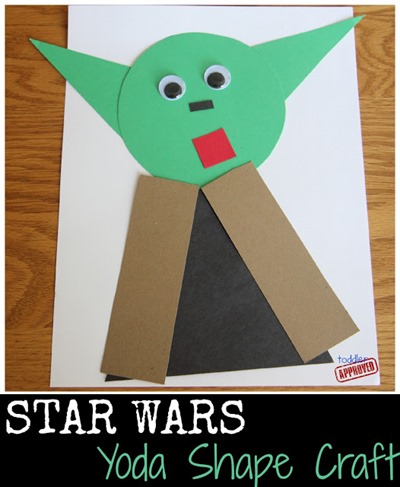 2) Create your favorite Star Wars characters with Perler Beads like these from craftster.com.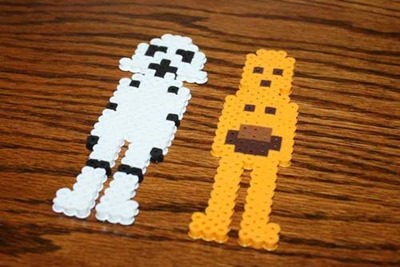 3) Kids can make Star Wars Felt Finger Puppets then act out their favorite scenes from the movies!  See the entire set of instructions at Makes and Takes.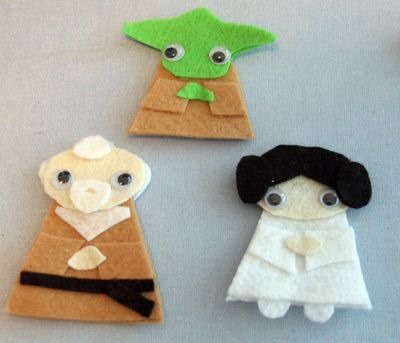 4) Make your own origami Yoda, Darth Vader, and R2-D2 with instructions from origamiyoda.com.  My son loves these, check out more origami Star Wars ideas with the Star Wars Origami Star Wars TIE Fighter and this Star Wars Origami site.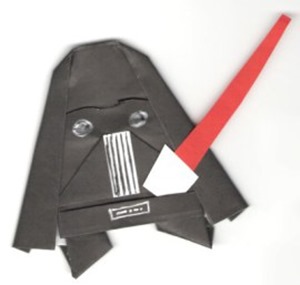 5) Get crafty with these Star Wars Craft Buddies (get directions here).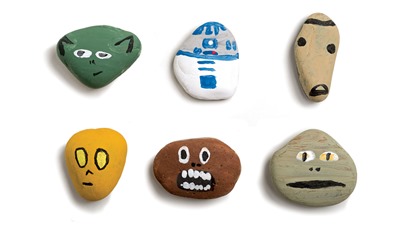 6) These Pool Noodle Light Sabers are so easy to make, and make for great battles!  Visit spoonful.com to find out how to make your own.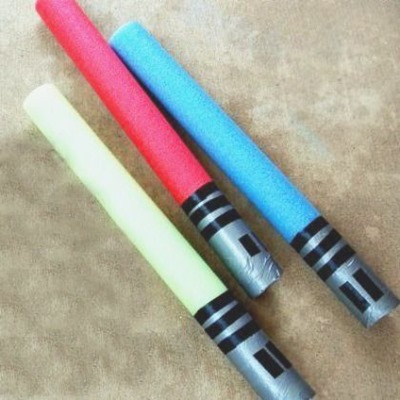 BONUS!  Print off these Star Wars Cube Craft characters, then fold and play!