Have you finished your back to school shopping yet?   Besides a shiny new pair of sneakers and a nice shirt for the first day, my kiddos didn't get much in the way of new clothes yet.  They'll be sporting this summer's shorts and t-shirts for quite a while, so I haven't put too much effort into stocking their drawers with pants and sweatshirts, but I know that day is coming soon.
If you've still got a shopping list to tackle for your kids, we've got great news!  The Westgate Mall is giving away a $250 shopping spree to one lucky South Shore Mamas reader!   Enter using the form below, gain more entries by following South Shore Mamas and the Westgate Mall, and by leaving a comment here on this post!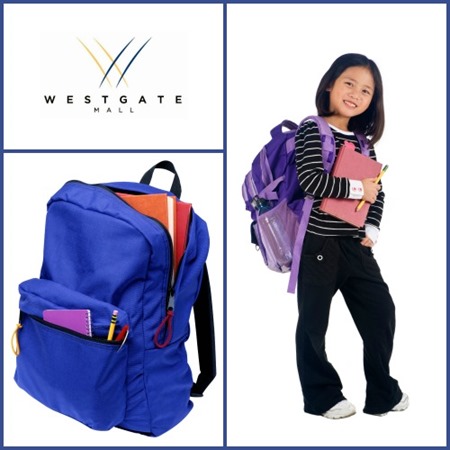 The Westgate Mall in Brockton has everything you need for your back to school needs – from footwear, to fashion, to supplies.  It's the perfect stop for family shopping.  Follow them on Facebook (facebook.com/WestgateMall) to stay up to date on sales and events!