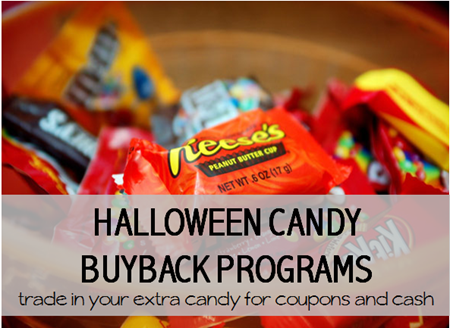 Had enough candy yet?!  If you have too much candy in your house, and your kids are willing to give some up for a good cause, then these Candy Buy Back Programs are worth checking out.   Throughout the South Shore, there are toy stores and dentist offices that will buy back your excess candy, and package it up to send to our troops serving abroad.  This means less candy in your house, much needed treat for them, it's a win-win!  Find out how to participate with the programs below.  Hurry though, there's a time limit on these offers!
Magic Beans
Bring in a pound of candy, and get 20% off a full priced toy.  Massachusetts Magic Beans stores will be "buying back" candy from Nov 1 – Nov 4.   MA locations include Norwell, Wellesley, Cambridge, at Coolidge Corner, and at the Prudential Mall in Boston.  Click HERE for more information on the program.
The Dentist
Some local Dentists will pay you to give them your candy!  (Amount depends on individual offices).  The treats will be packaged up and shipped to troops serving abroad through Operation Gratitude.  Visit the Halloween Candy Buyback website to search for a participating dentist near you.
Operation Gratitude
You can send your candy directly to the troops through Operation Gratitude, who is accepting all kinds of candy through mid-November (with the exception of Pixie Sticks, you'll have to hang on to those).  They only ask that you separate the chocolate from the non-chocolate candies.  For more details, including the required donation form, visit the Operation Gratitude website.
Operation Shoebox
Operation Shoebox volunteers welcome candy donations year-round, but especially for the holidays. Collect bags of individually wrapped candies; heat-resistant candy is best in warm seasons.