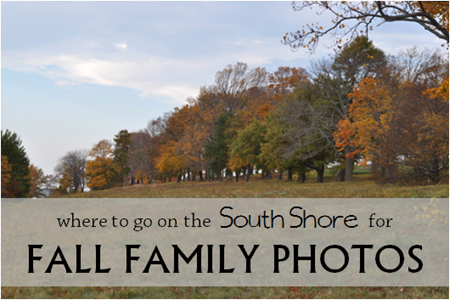 Every fall, come mid-October or so, I realize that the task of choosing a photo for the annual Christmas card is quickly approaching.  I usually use this opportunity to take the kids out to get some fun group shots that will (fingers crossed) be card worthy, and good for framing or giving as holiday gifts.  Luckily, there are many great locations all around the South Shore  that are are within reasonable driving distance.
My favorite places to take fall photos tend to have old rustic buildings, rock walls, wooden bridges, fallen logs, open fields and pretty tree lined pathways.  They make for fun places to explore in between poses!

Mass Audubon North River Sanctuary (Marshfield)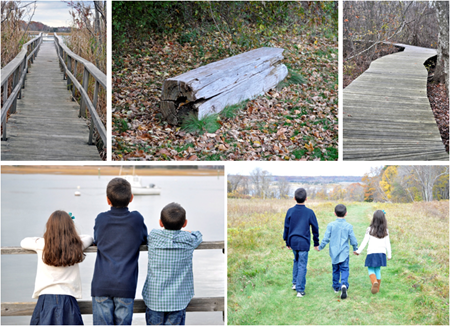 The North River Sanctuary is a beautiful spot to explore, with loads of spots to stop for pictures.   There are benches sprinkled throughout, fun wooden walkways though the woods (River Trail), a dock that juts over the water, and a beautiful open field.
Pembroke Herring Run (Pembroke)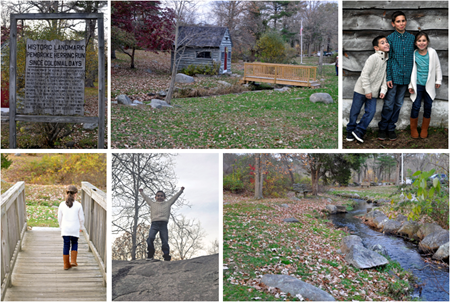 The herring run is a smallish piece of land full of great backgrounds.  You'll find multiple bridges, rock walls, old buildings (love the red doors), and a huge rock for the kids to climb on after!
World's End (Hingham)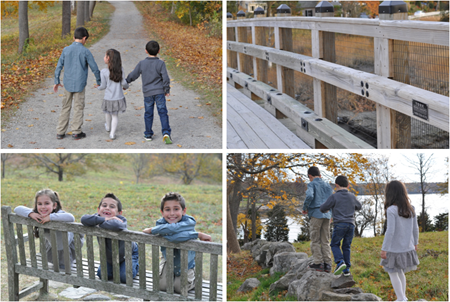 World's End is a fantastic place to explore with the family.  There are beautiful tree lined paths, rock walls, open fields, wooden benches, and beach front areas as well.  Note: There is a $6 admission fee for nonmember adults, children are free.
Webb Park (Weymouth)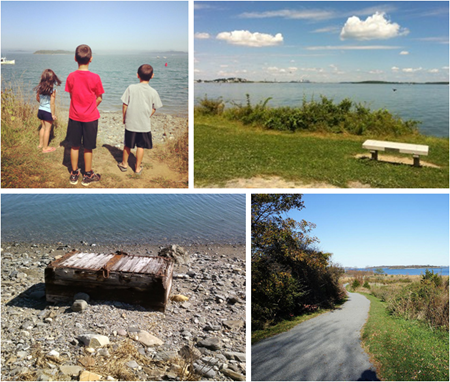 Webb Park boasts lots of pretty pathways with ocean views.  There are benches scattered throughout for posing (or just resting between shots).

Here are some more spots to consider on the South Shore that we plan on visiting for future photo shoots!  Click on the links to visit each website.
Borderland State Park (North Easton)
Castle Island (South Boston)
Houghton's Pond (Milton)
Norris Reservation (Norwell)
Weir River Farm (Hingham)
If getting to one of these spots doesn't work for you, look for opportunities in your own town.  Look for a rustic barn or even just a rustic door.  A few years ago, when we were short on time, I got some great photos at an old barn tucked right next door to the our town library!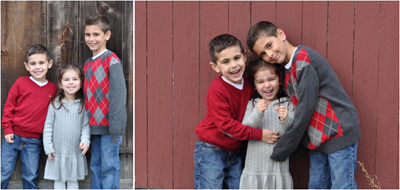 Do you have another favorite spot to take family pics?  Please share!