It's New England, it's cold, and inevitably you find yourself stuck inside with the kids, so having a few craft ideas on hand is key to surviving cabin fever.  Today we're sharing some fun and easy snowflake crafts that are perfect for a range of ages.  Most require simple materials that you may already have around the house, so you can get started right away.  Enjoy! 

Pasta Snowflakes
The possibilities are endless with this craft, you can use a variety of shapes, and make them as grand or simple as you like.  Paint them white or glittery, or leave them plain.  Here are a few examples to get you started (click on each photo to go to the original website source).  For some amazing creations, including pasta Christmas Tree decorations, click here!
Ballerina Snowflakes
So pretty and easier to make than you think!  This tutorial is from Kids Kubby, but we've seen it in quite a few places on Pinterest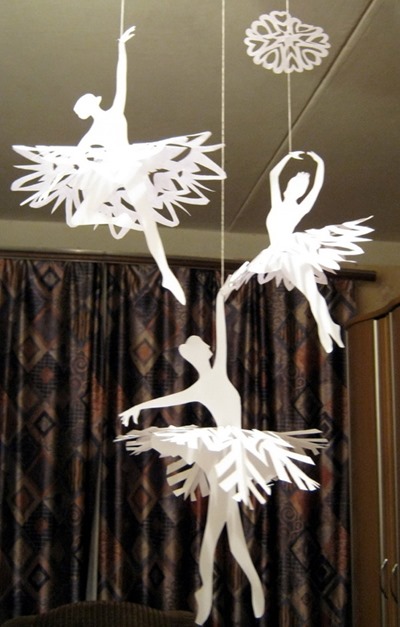 3D Paper Snowflakes
These snowflakes can be make using plain, colored, or patterned paper.  Find out how at One Good Thing by Jillee!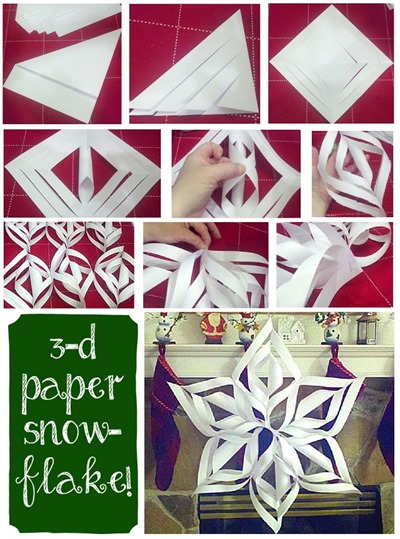 Coffee Filter Snowflakes
Create beautiful decorations from coffee filters like these from Mom.me.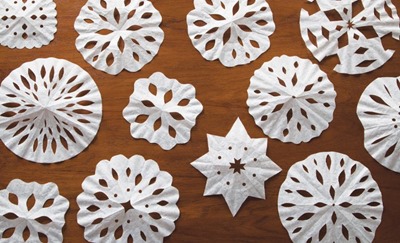 Toilet Paper Roll Snowflakes
Who knew you could use toilet paper rolls (or paper towel rolls) to make snowflakes?!   There are a whole slew of ideas floating around on Pinterest, here are just a few.  Click on individual photos for links back to the original website.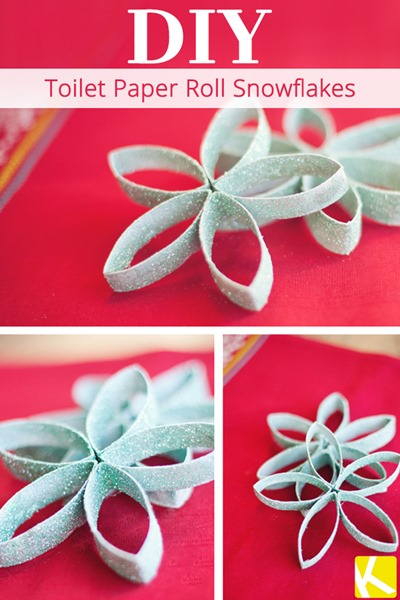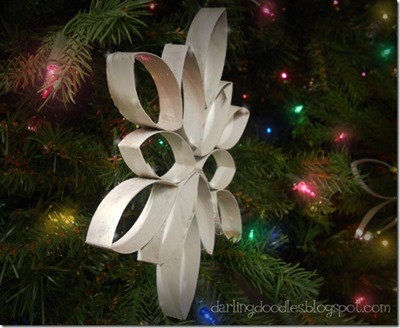 Snowflake Window Clings
These puffy paint snowflakes are pretty to look at from inside and outside of the house.  Get the tutorial and templates at Club Chica Circle.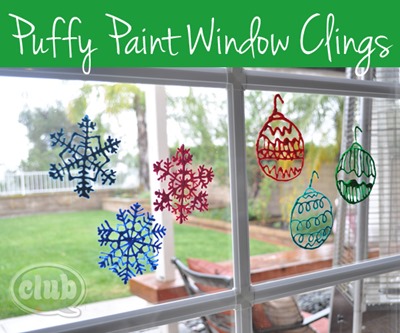 Crayon Resist Snowflake Art
A super simple craft using crayon and water color paint.  Find out how to make these over at Classic Play.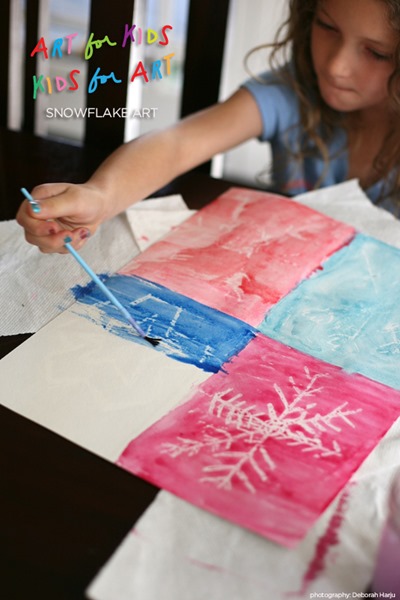 Puzzle Piece Snowflakes
A creative way to use up puzzles that have missing pieces!  Red Ted Art has some great tips for this one.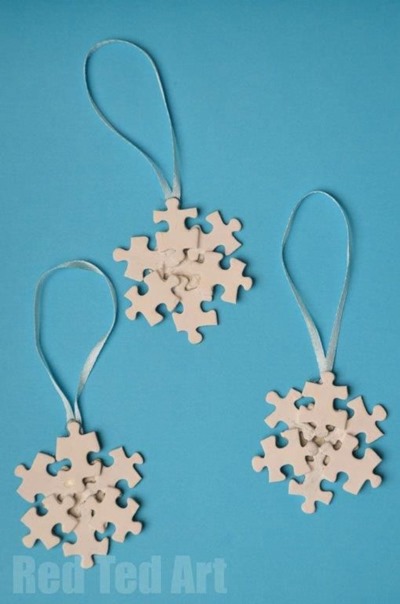 Beaded Snowflakes
Using pipe cleaners and beads, you get as fancy as you want with this craft.  First Pallette used a variety of beads to get this look (see more on their website):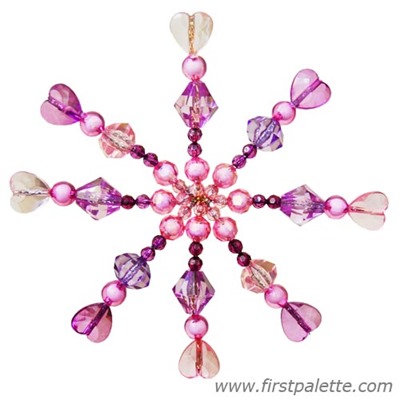 Plastic Bottle Snowflakes
Recycle your plastic bottles into pretty decorations with this idea from DIY Cozy Home.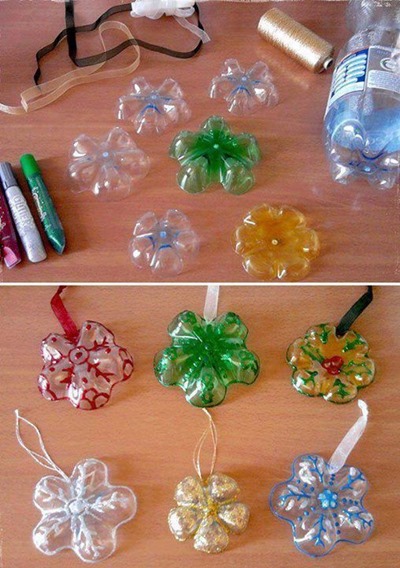 Lego Snowflake
You may have to dig through your Lego bins for a bit, but I bet you have the pieces to make a snowflake like this one.  Find instructions on how to build a Lego Snowflake here.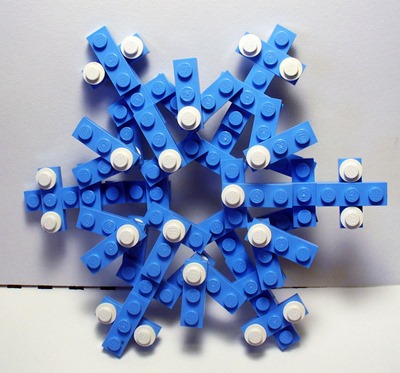 Perler Bead Snowflake Ornament
Create your own pattern, or copy the stylings over at The Chilly Dog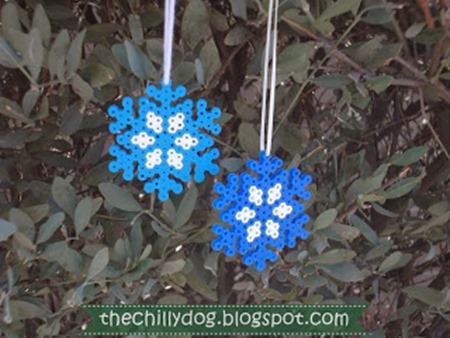 Painted Snowflake Canvas
This craft from Inner Child Fun is perfect for a large range of ages.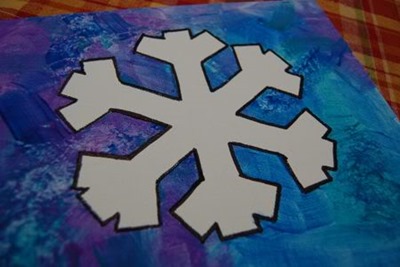 Stained Glue Snowflakes
Such pretty snowflakes, made from glue and water color paint!  Find out how over at Holiday Crafts & Creations.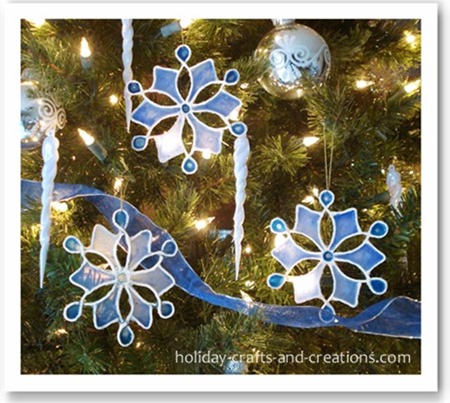 Giant Craft Stick Snowflakes
Painted or plain, these popsicle stick creations are easy for all ages.  Crafty Nest will show you how!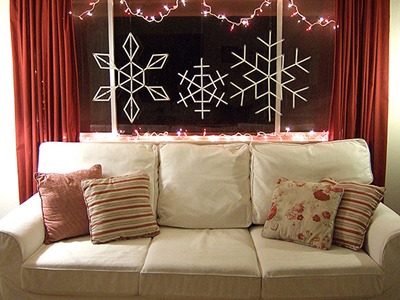 Quilled Paper Snowflakes
These snowflakes look intricate, but if you can cut paper into strips and wrap them around a stick (quilling needle in the tutorial), you can make them!  Get more info at MarthaStewart.com.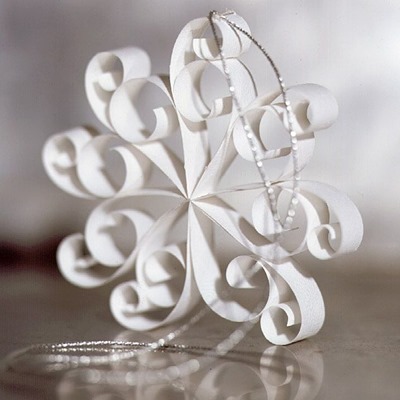 Clothes Pin Snowflake
If you don't own any clothes pins, you can pick them up pretty cheaply at your local craft store.  Find out how to assemble these fun decorations at A Little R & R.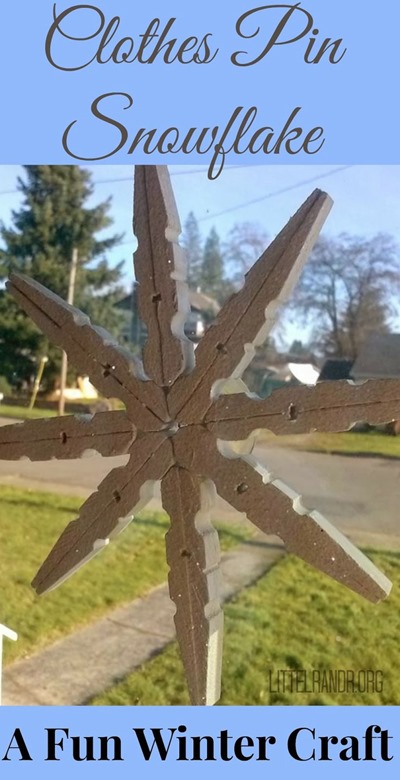 Button Snowflake
This super easy craft is great for little hands to tackle.  Get the full tutorial at Thrifty Fun.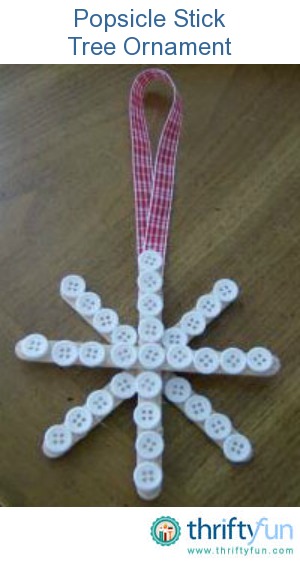 Grow A Crystal Snowflake
This one is for the budding scientists out there.  Work It Mom will show you how to grow your own crystal snowflake using pipe cleaners and Borax.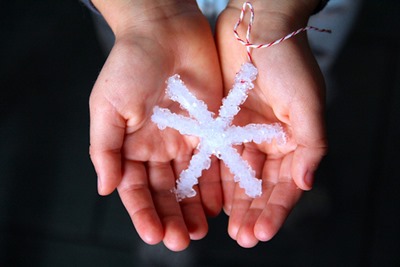 Snowflake Patterns
If you're looking to create beautiful paper snowflakes, this template is fantastic!