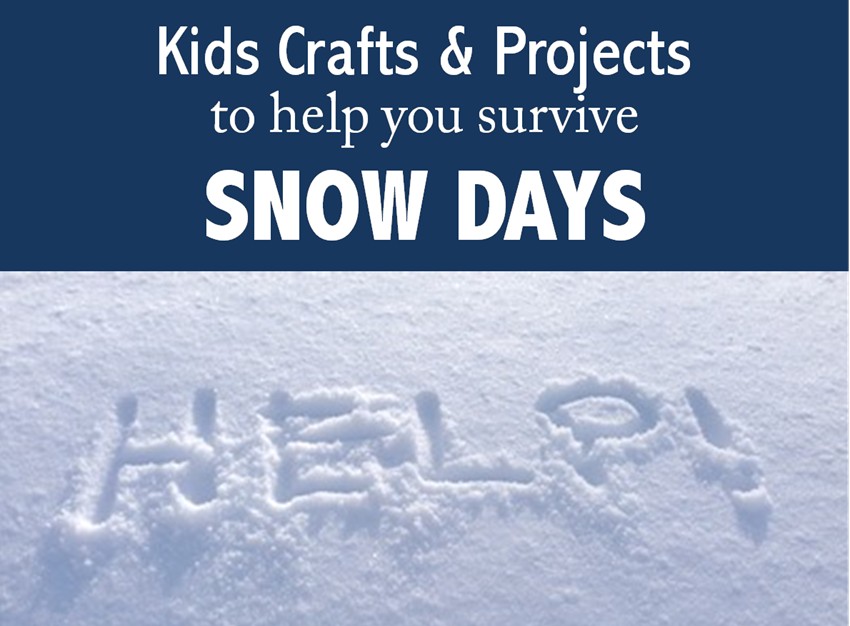 7 feet of snow in less than 30 days.  If you haven't lost your mind yet with all of these snow days, you're probably getting close.  With kids stuck inside due to blizzard conditions and frigid temps, cabin fever can set in seriously fast, so today's post is all about surviving snow days with indoor activities for kids!
Paper Airplanes
Don't settle for plane ole' airplanes, Fold 'n Fly has over 20 different paper airplane designs so that you can create an entire fleet of planes.  Use plain or colored paper, have kids decorate them using crayons or markers, then race them for speed or distance!  Make a landing strip with masking tape like this one from Meaningful Mama.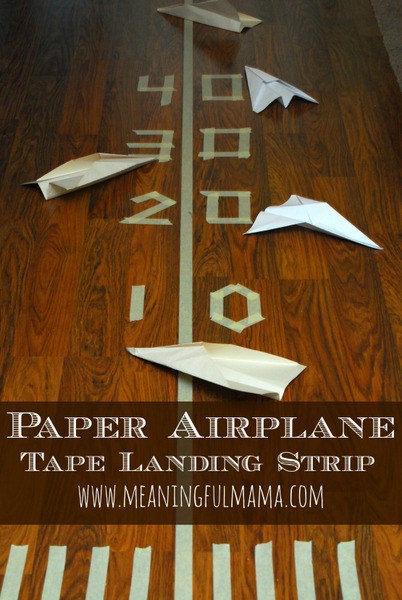 Snowflake Crafts
The snow outside may have lost its charm, but these snowflake crafts will keep kids busy indoors.  From paper to pasta (and even toilet paper tubes), these crafts create pretty flakes from all sorts of items you already have in the house.

Cardboard Box Fun
Fold flat and create a play mat for your matchbox cars, Legos, action figures, you name it!

Pool Noodle Marble Run
Cut a pool noodle in half lengthwise, and you have a double marble run, genius!  Get the whole tutorial here.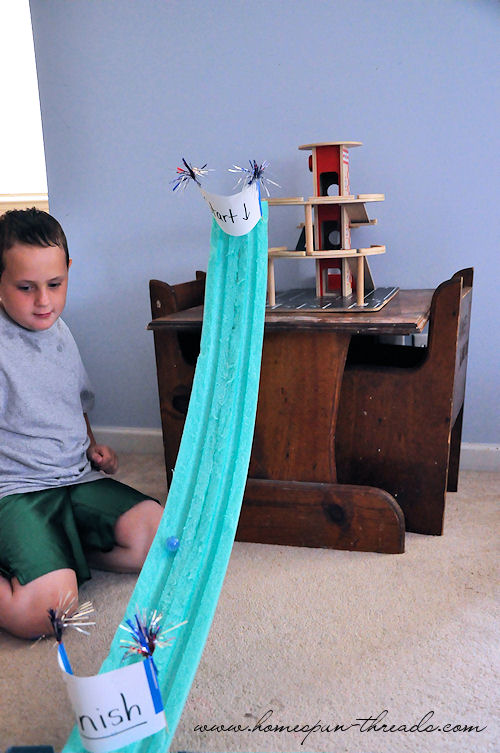 Pool Noodle Wall
If you can dig out some pool noodles, you can create this bath tub water wall that will have the kids giggling in no time.  Find out how here.
Oobleck
This slimy substance is a solid when you squeeze it, but turns liquid and runs through your fingers when you let go.  All you need is cornstarch and water to keep kids busy for hours!   Find out how to make it here.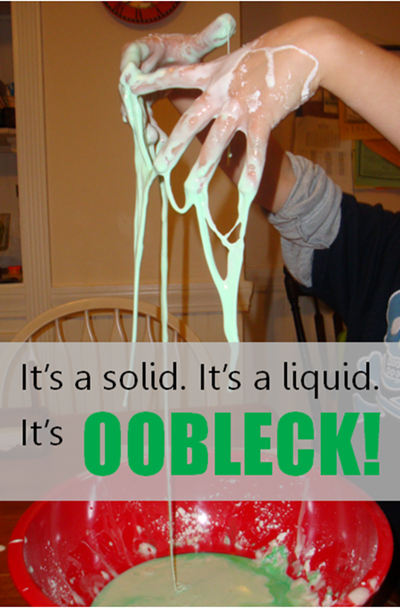 Frozen Slime
Frozen fans will love this glittery craft project.  Get the how-to right here.
Ivory Soap Explosion
Do you know what happens to Ivory Soap when you put it in the microwave?  Find out now!  Get the scoop on the Ivory Soap Explosion Experiment.

Snow Paint
No snow involved, just shaving cream and glue.  Find out how at Mom Endeavors.

Snow Ice Cream
One of our favorite perks of big New England Snow storms is that we can make snow ice cream afterwards.  Put out your bowl to collect your main ingredient now!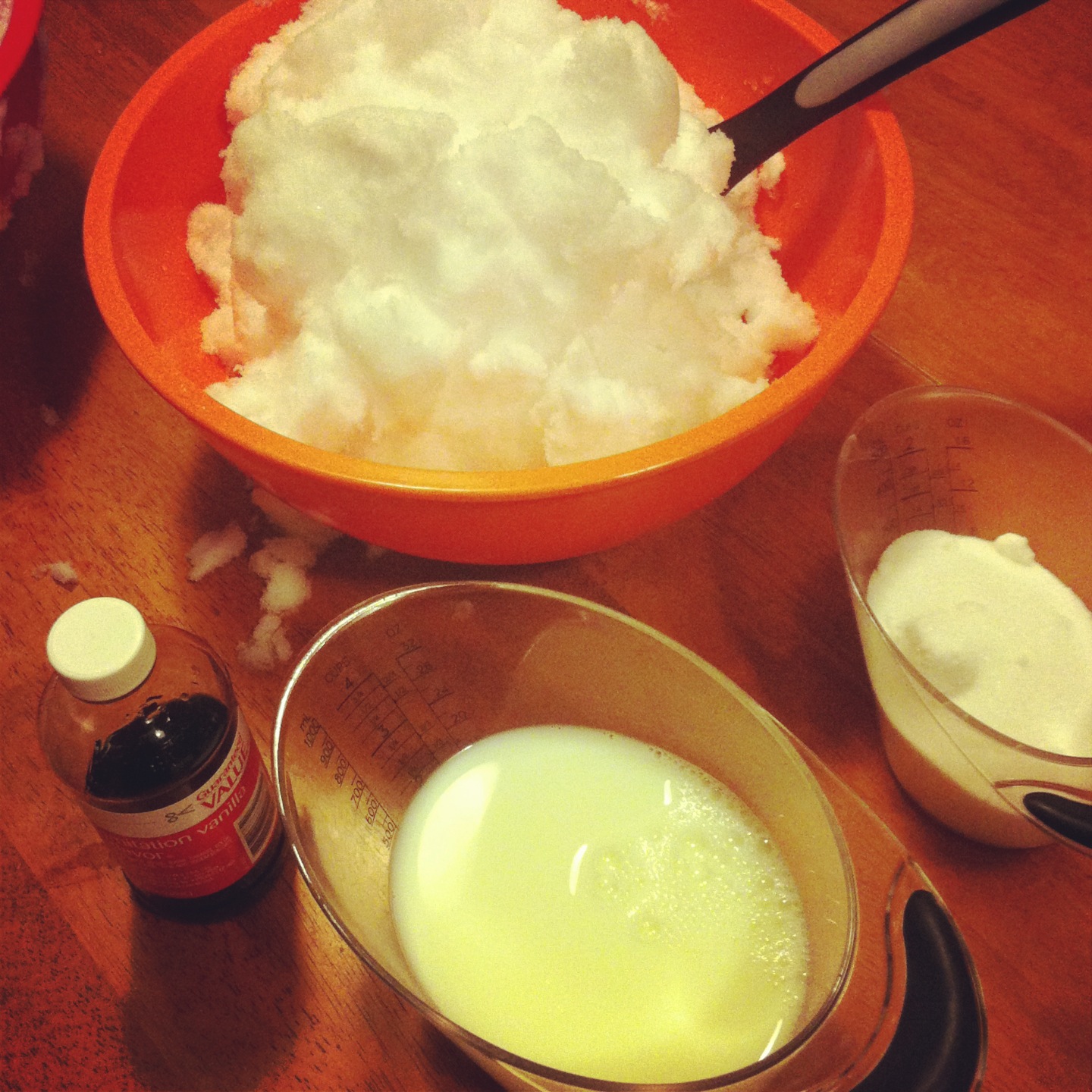 Toy Hide-and-Seek
While the kids are sleeping, outside, or just in the other room, hide toys around the house for them to find!  We have a big bucket of army men that we use for this game, or about a billion Lego minifigures that would work too.  Keep track of how many you hide so that you know when the game is over!

Balloon Rockets
Need I say more?  It's science, it's fun.  Pop over to Discover Explore Learn to find out how.

Balloon Tennis
What do you get when you glue popsicle sticks to the backs of paper plates?  Balloon tennis rackets!

Laser Obstacle Course
Got yarn?  Then you can set up a laser obstacle course for the kids to bend and twist their way through again and again.  Did they make it through successfully?  Grab a stop watch and see who can do it the fastest!

Set Up Camp
Set up play tents, (or a real tent if it will fit in your space), and let the kids spend the day at an indoor campout.  Eat microwave s'mores, even sit by a fake campfire!