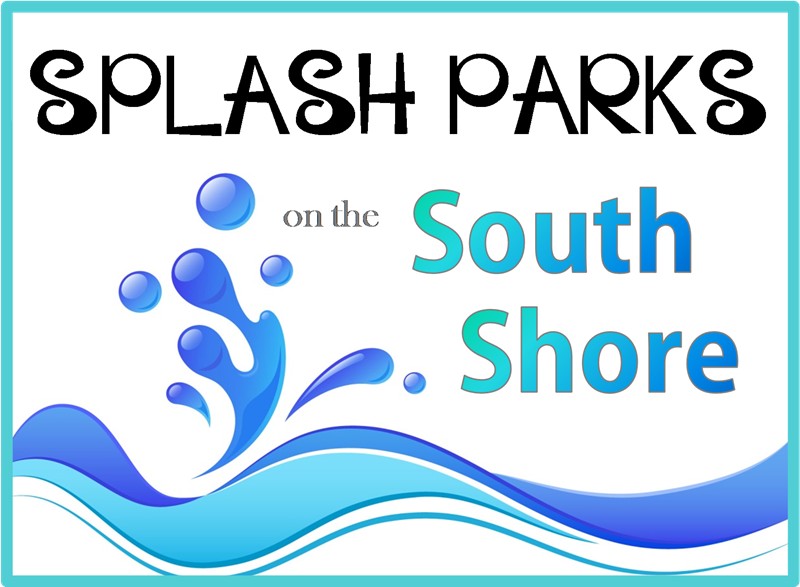 Splash Parks are a great way for parents with young kids to get out of the house and cool off without the stress (and mess) of the beach.  Here are 5 splash pads we found on the South Shore.  Did we miss your favorite spot?  Let us know, we'd love to add it! 
Petersen Splash Pad at Watson Park
Gordon Road, Braintree
The splash pad is a 4,000-square-foot seasonal water play area adjacent to the playground at Watson Park. It has a flat surface equipped with a system of sprinklers and hoses to provide fun and cool relief on hot summer days.  Get directions.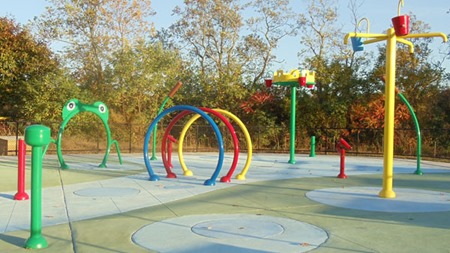 Nelson Beach Park
Nelson Street Waterfront area (North end of Water Street), Plymouth
Nelson Memorial Park has a playground and picnic area, and a new  "splash pad" area where kids can cool off on hot summer days. Other features include a new small boat ramp and a bike path that follows the harbor to Hedge Road in North Plymouth.  Parking is free.  Food, drink, and restrooms are available.  Get directions.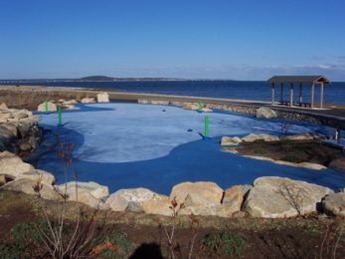 Capron Park Zoo
201 County Street, Attleboro
On hot days, zoo patrons can cool off in Capron Park Zoo's splash pad area in between seeing their favorite animals.  Free with paid admission.  Get directions.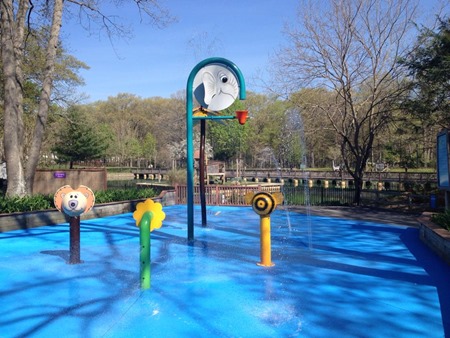 Imagination Station
Pleasant Street near the Williams Gazebo and Randolph Recreation, Randolph
Imagination Station refreshes hot kids with splash and play. Six button activated ground level sprinklers and a large flower spray provide just the cooling off they need. Kids can also play at the large community playground adjacent to the splash area.  There are no changing facilities or restrooms on site, please plan accordingly.  Parking is available in the lot shared with the Zapustas Ice Arena.  Get directions.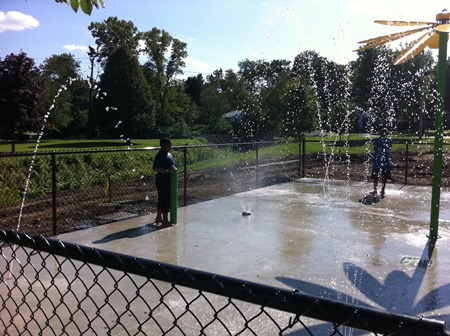 Ships A Hoy Indoor Water Sprayground
920 Washington Street, Norwood
781-349-8580
Ships Ahoy is located inside the Rama Athletic Club in Norwood.  Here kids can splash and play all year round with out having to wait for summer to get wet!  Our indoor water spray ground features animals that shoot water, small slide perfect for little ones, waterfalls and geysers that shoot up water.  It's always warm in Ships Ahoy! Parents are encouraged to bring flip flops if your little ones need assistance while playing.  Get directions.