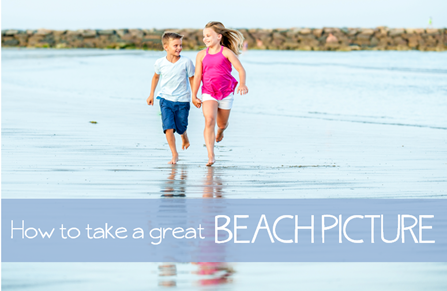 Photos on the beach always look so amazing, don't they?  The sand and the sea make for such a beautiful, calm backdrop.   Want to know how to capture your very own gorgeous beach images?  You're in luck!  Today the ladies at Ladybug Photography are sharing some tips to keep in mind when you want to capture those special moments this summer at your favorite beach! 
1. Lighting: The time of day is important to avoid squinty eyes and harsh shadows. We recommend taking your photos at sunrise or sunset for the best beach lighting.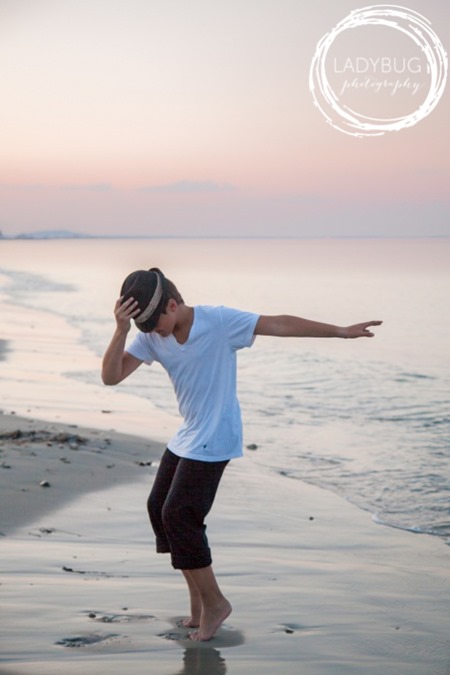 2. Flash: Either a pop up or an external flash will add fill light to help with harsh shadows on faces that will give you evenly lit portraits. Flashes also add light to brighten the eye areas of the face.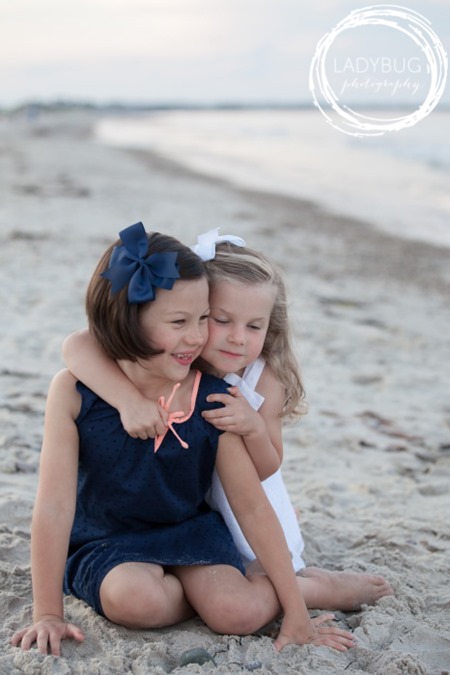 3. Backgrounds: During summer seasons beaches tend to be very crowded. Try to find a spot on the beach with less people to avoid strangers or photo bombing your family photos.
Find a beach with different scenery for a variety of backgrounds. Grasses, dunes or docks all provide great backgrounds.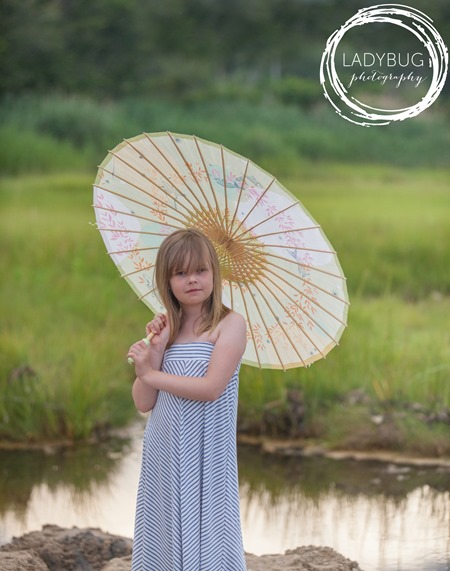 4. Clothing: Keep it casual and don't be afraid to express your personalities with your clothing choices. Whether it's bold, pastel or bright clothes, they all look gorgeous on the beach.
5. Have fun! Capture the essence of the beach with more candid photos. Running, throwing rocks or the grab a shot during the tranquil time of building a sand castle.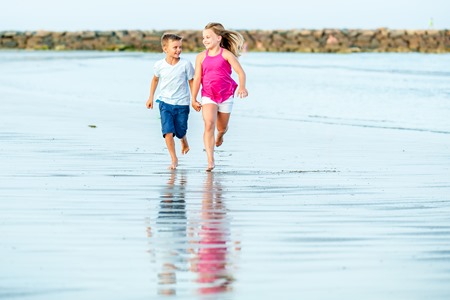 Hope all our South Shore Mamas have a great summer!
Marge & Natalie
www.ladybugfoto.com
[jbox radius=1] Like this post?  Try these other articles by Ladybug Photography!
 [/jbox]
*photo credit for all images to Ladybug Photography