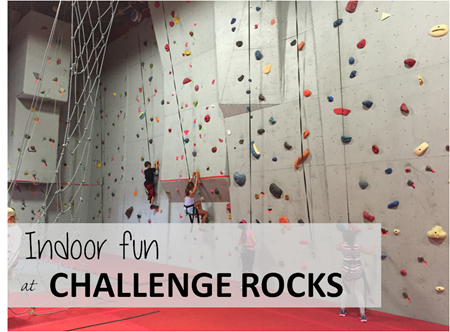 Rainy summer days don't have to mean cabin fever, there are plenty of fun indoor destinations on the South Shore to keep you and the kids busy!  (See our list of Kids Indoor Fun on the South Shore).  One wet day last week my kiddos were going a little stir crazy in the house, so we headed out to somewhere where they could literally climb the walls – Challenge Rocks in Hingham!
This was our first trip to an indoor climbing center, and we were pretty excited to get started.  The staff at Challenge Rocks was super friendly, and quickly taught the kids how to work the gear so they could climb all by themselves.  Even my 7-year-old had the hang of it in about 10 minutes.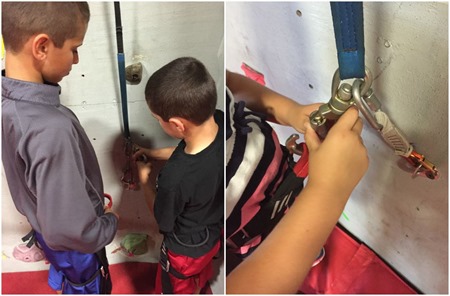 There are multiple climbing stations, increasing in difficulty as you go along.  Although there were a good amount of people there when we went, we didn't have to wait very long for each climb.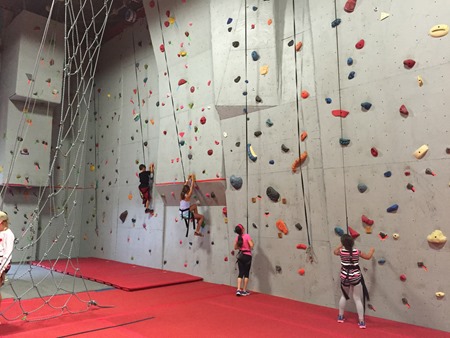 There were smiles all around, and even some sibling bonding, excellent!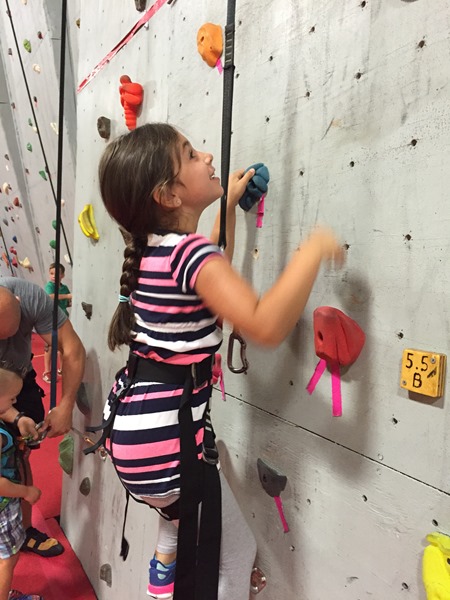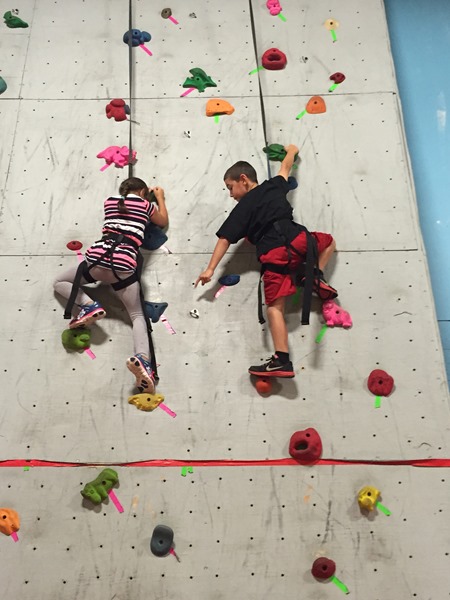 The boys especially liked to challenge themselves to more and more difficult walls, trying again and again until they conquered each one.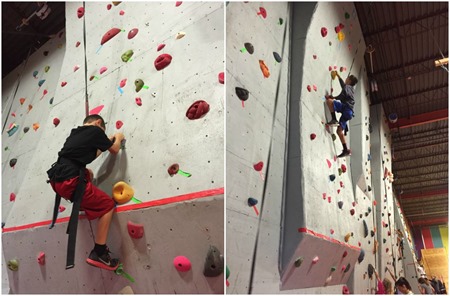 Kids of all ages were climbing the walls during our visit – adults too.   We stayed for about two hours, and left very sweaty, exhausted, and happy.  The kids can't wait to come back and climb again!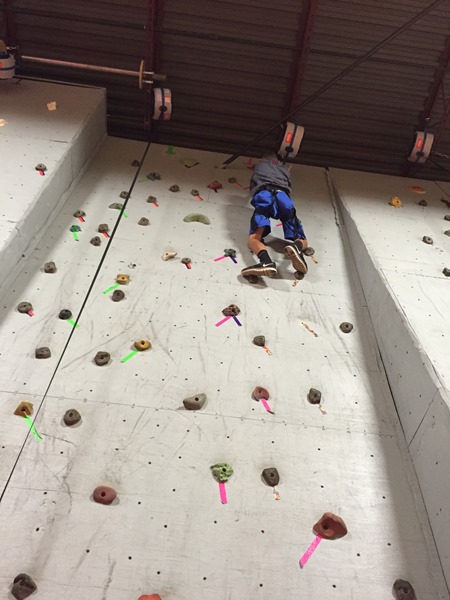 Challenge Rocks is relatively new to the area, (they opened in February 2015).  In addition to the current climbing walls, they are planning on adding bouldering and training areas soon.
A day pass to Challenge Rocks will cost you $15 per person, giving you all day access to the facility.  Add $5 for a harness, and $5 if you want to use climbing shoes (we climbed in sneakers).  Individual and family memberships are also available – click here for a complete list of pricing.  Be sure to save time and fill out the online waiver before you go!
For more information on Challenge Rocks, including Birthday Parties, camps, outdoor climbing and other programs, visit their website, or follow them on Facebook!
UPDATE:  We were back at Challenge Rocks in December 2015 and they've added even more equipment to the center, including the finished bouldering walls and American-Ninja-Warrior style training stations!