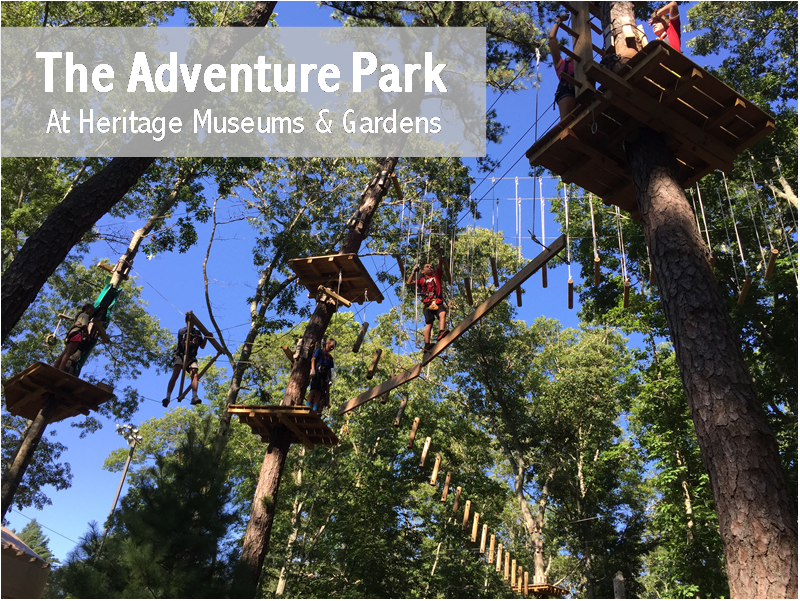 This summer we visited the The Adventure Park at Heritage Museums & Gardens while on vacation down the Cape.  It was on our bucket list of things to do during our week away, and it did not disappoint!  Our three children, (ages 11, 9 and 7) had a blast there, and still talk about how amazing it was to complete the courses.  Despite a few frustrations, the kids really enjoyed the day, and can't wait to go back when they are old enough to attack the next level of challenges.
A few observations and points to keep in mind: 
Adults, be prepared to climb.  The adventure park offers 5 separate courses in varying levels of difficulty; 1 yellow, 2 green, 1 blue, 1 black.  Access to these levels are restricted by age, not size.   If kids climb with an adult, they have a bit more freedom than if they go up by themselves.  For example, kids age 7-9 are restricted to the yellow course, but can climb the green level course if they are accompanied by an adult. (See chart below for details).   So if your child is 9, and climbing alone, they will only be able to complete the beginner course, just something to keep in mind.
| | | | | |
| --- | --- | --- | --- | --- |
| AGE | YELLOW | GREEN | BLUE | BLACK |
| 7-9 | Supervised | With Adult | N/A | N/A |
| 10-11 | Supervised | Supervised | With Adult | N/A |
| 12-13 | Supervised | Supervised | Supervised | With Adult |
| 14+ | Solo | Solo | Solo | Solo |
Get there early.  The park opened in May 2015, and has already become very popular, attracting visitors from the Cape, eastern Massachusetts and beyond.  If you do not get there EARLY, you will not climb right away.  On the morning that we visited, staff members told us that by the time they arrived at work, a line had already formed outside.  We got to the park at 9:20 a.m. and were put on the wait list to climb three hours later.  Why such a long wait?  Each climber is allowed to explore the park for 2 1/2 hours (half hour of orientation, 2 hours of climbing), so you need to wait for all of the early morning climbers to be done and turn in their harnesses before you go up into the trees.  I strongly recommend having a Plan B for the morning just in case you get wait listed, especially if you've driven 1+ hours to get here!  On the plus side, the Heritage Museums & Gardens is right there on the property, just steps from the Adventure Park, and is a nice place to pass some time.
Non-climbers will enjoy the park too.  If you choose not to strap on a harness and go up into the treetops, you can still enjoy watching your friends and family complete the challenges.  You'll have a perfect view as you walk along the "Forest Walk", a series of paths that wind in between the trees.  Picnic tables are sprinkled throughout the park as well, so you can sit and watch, or grab a bite to eat in between challenges.  Grab some pictures of your kiddos climbing overhead while you're down there!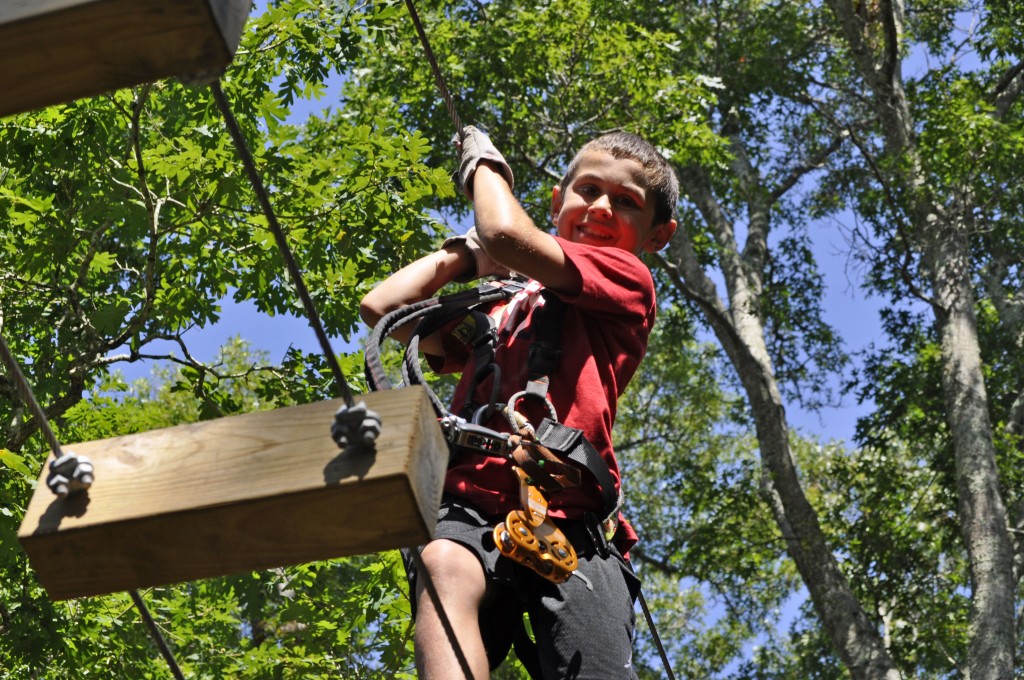 Keep an eye out for coupons.  Ticket prices range from $33-$43 per person, so check with sites like Groupon before you go.   You can save up to $15 per ticket, and every little bit helps!
The Adventure Park is located at 67 Grove Street in Sandwich, MA.   For more information, including hours of operation and group pricing, visit heritageadventurepark.org.  Follow them on Facebook too for news on special events at the park!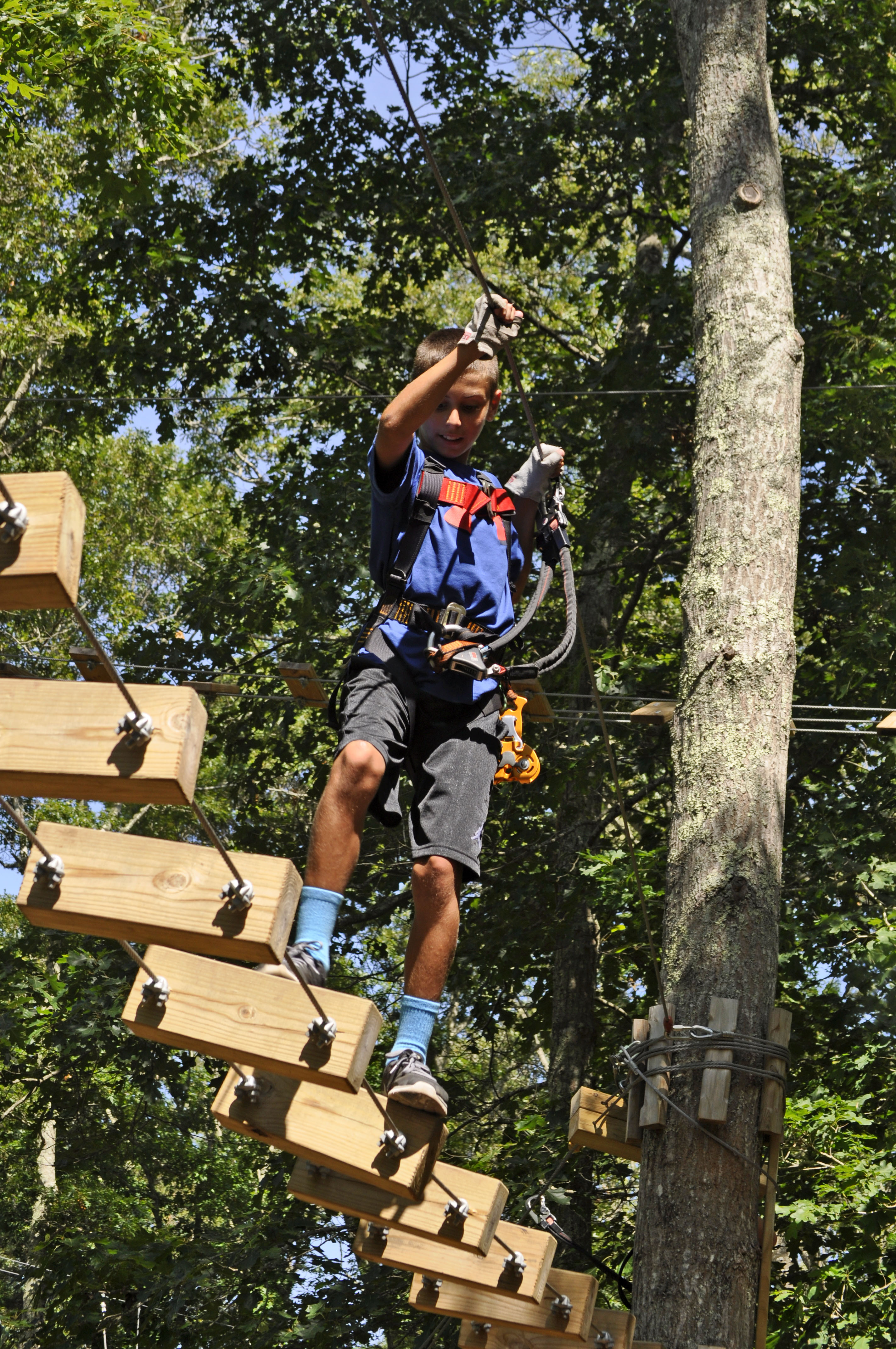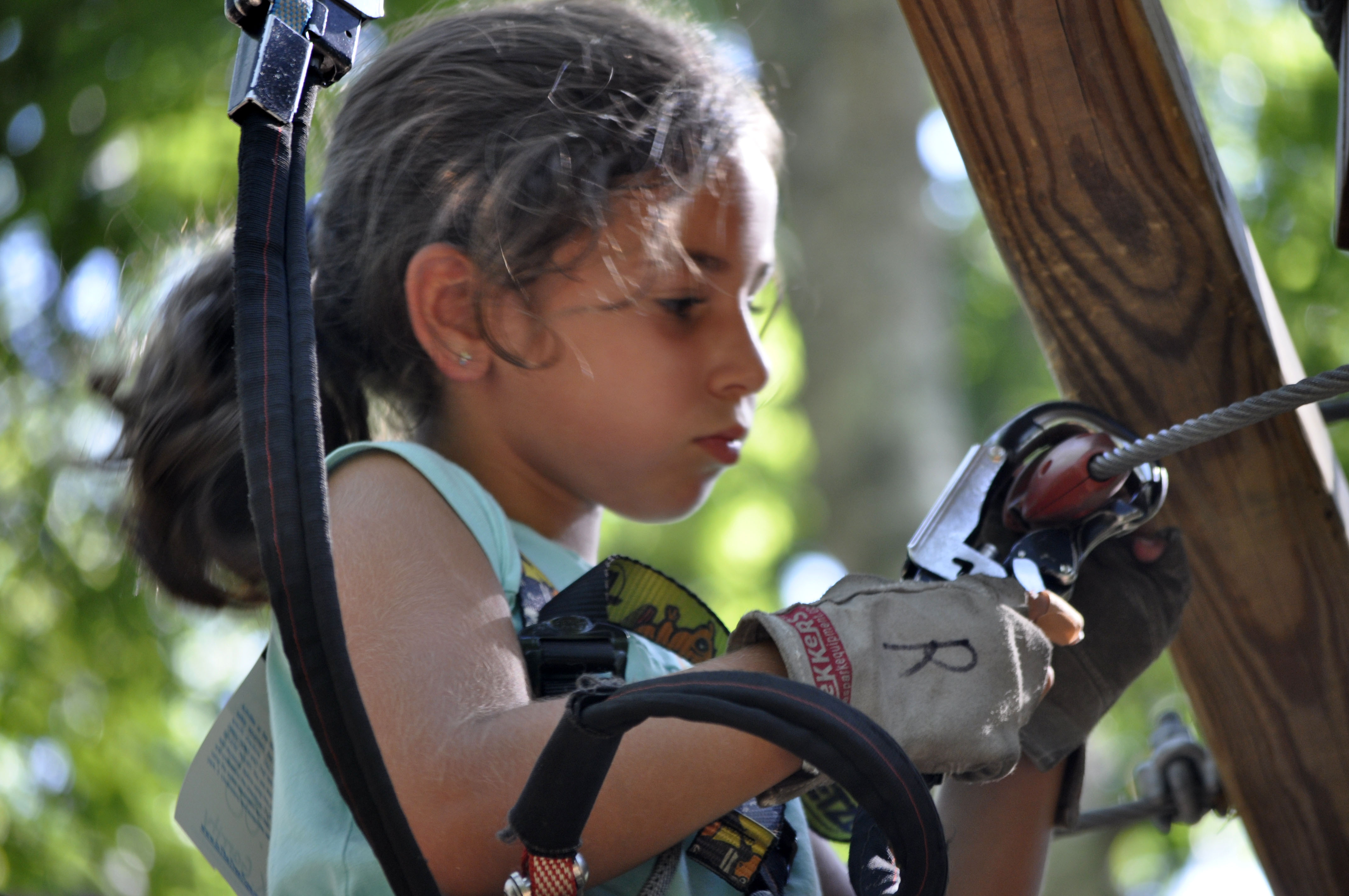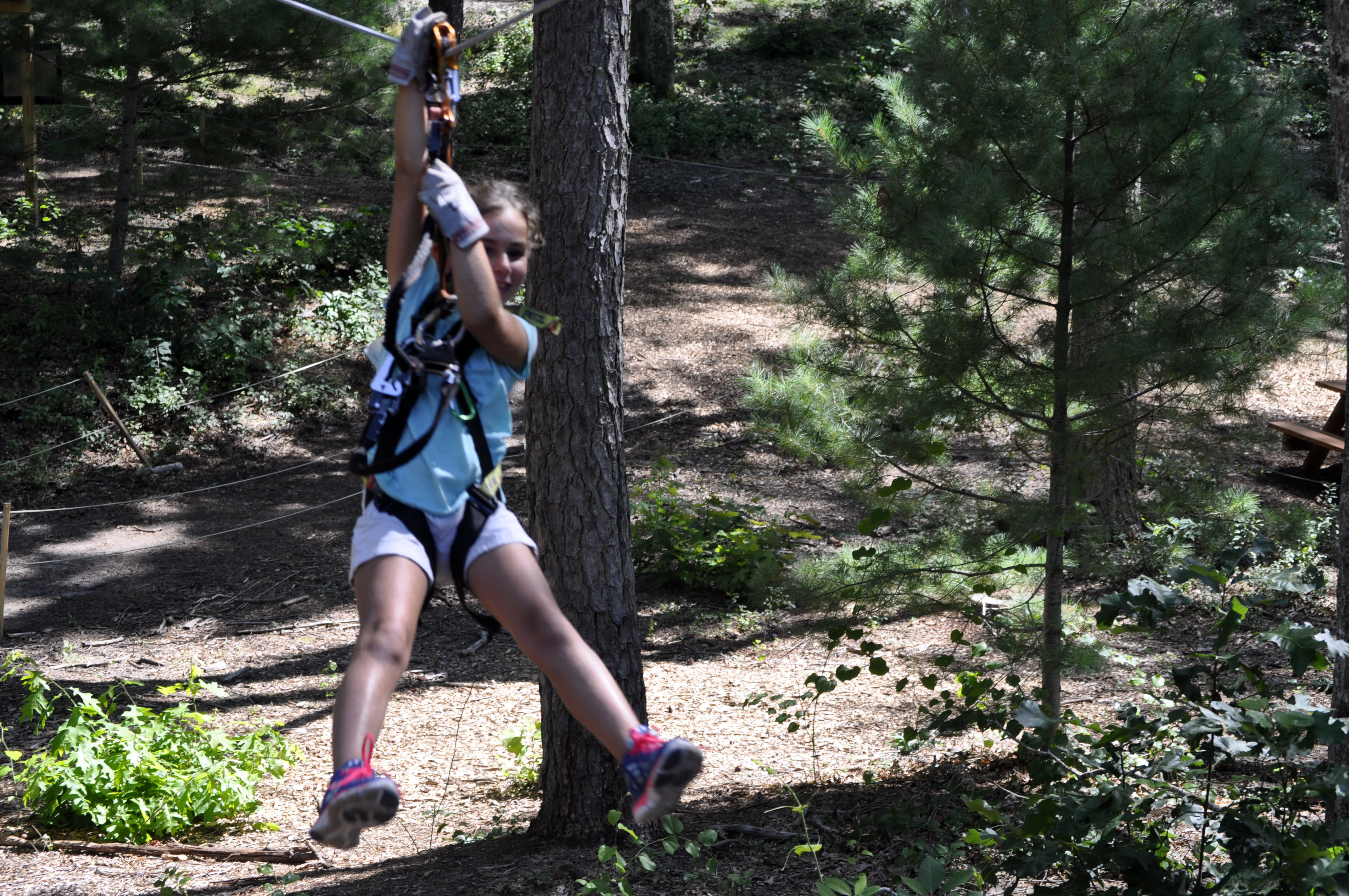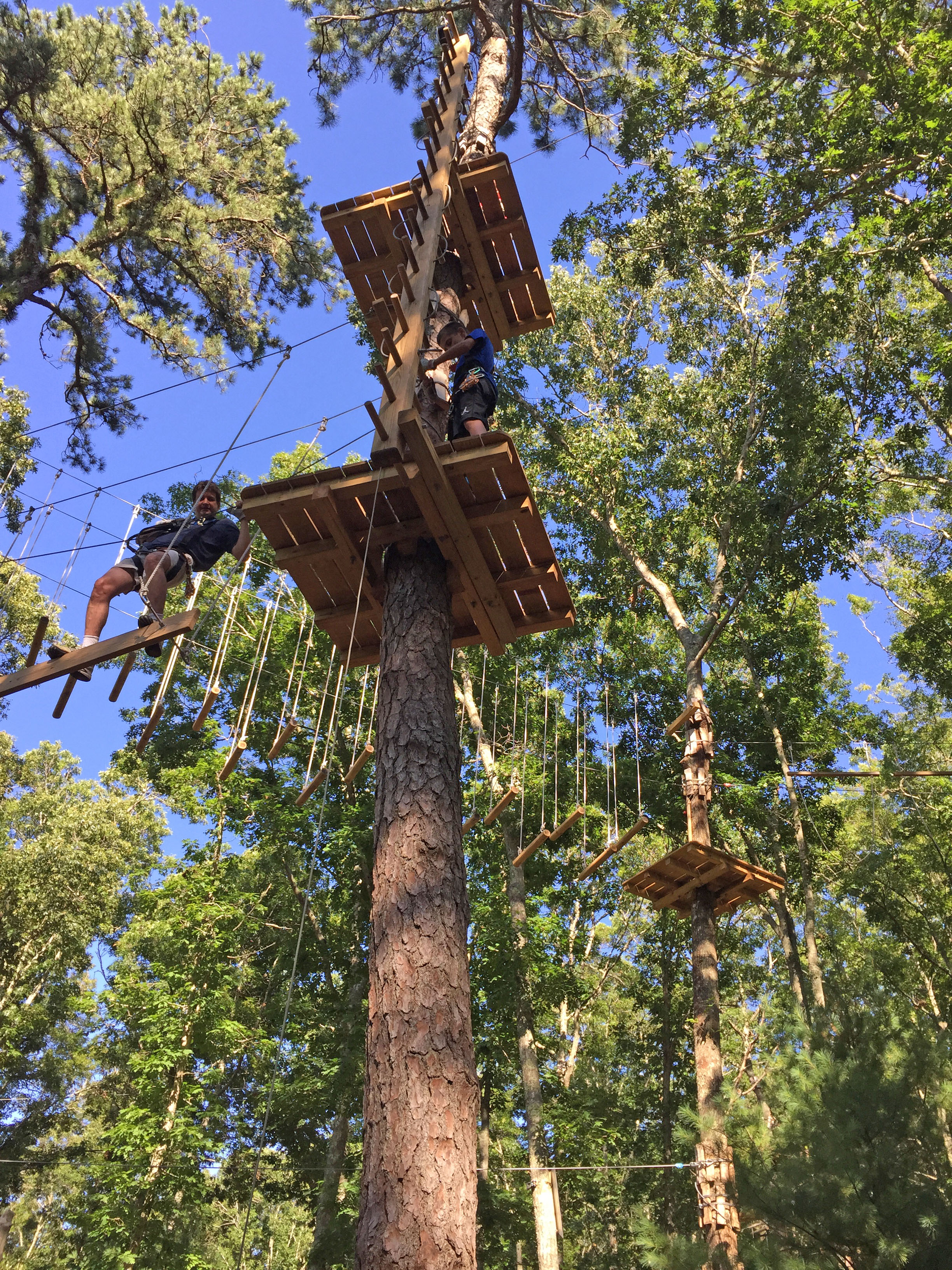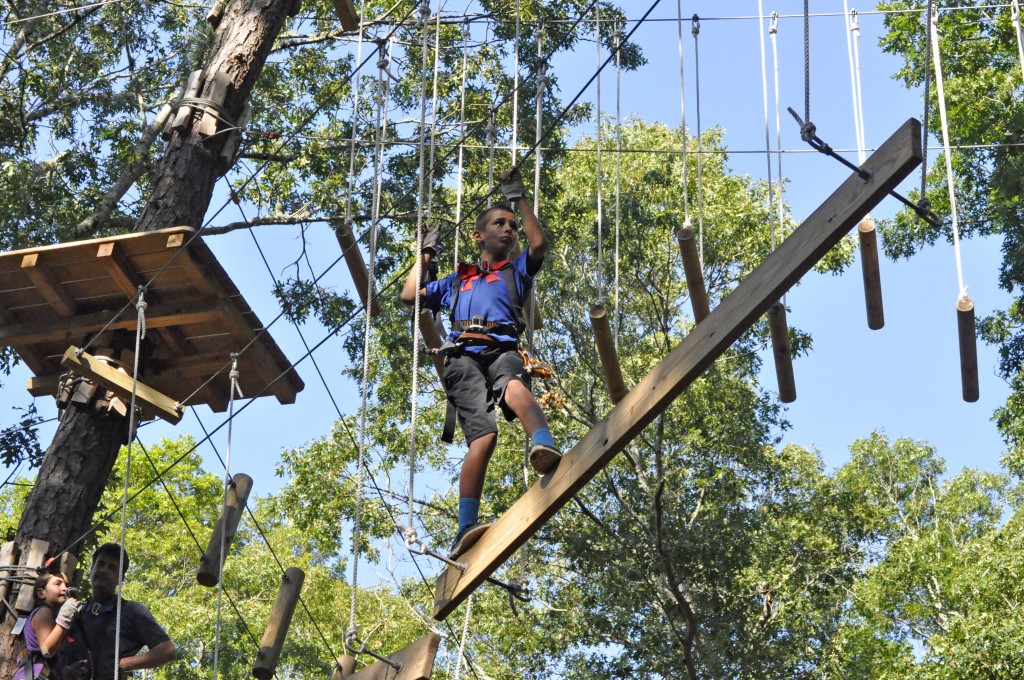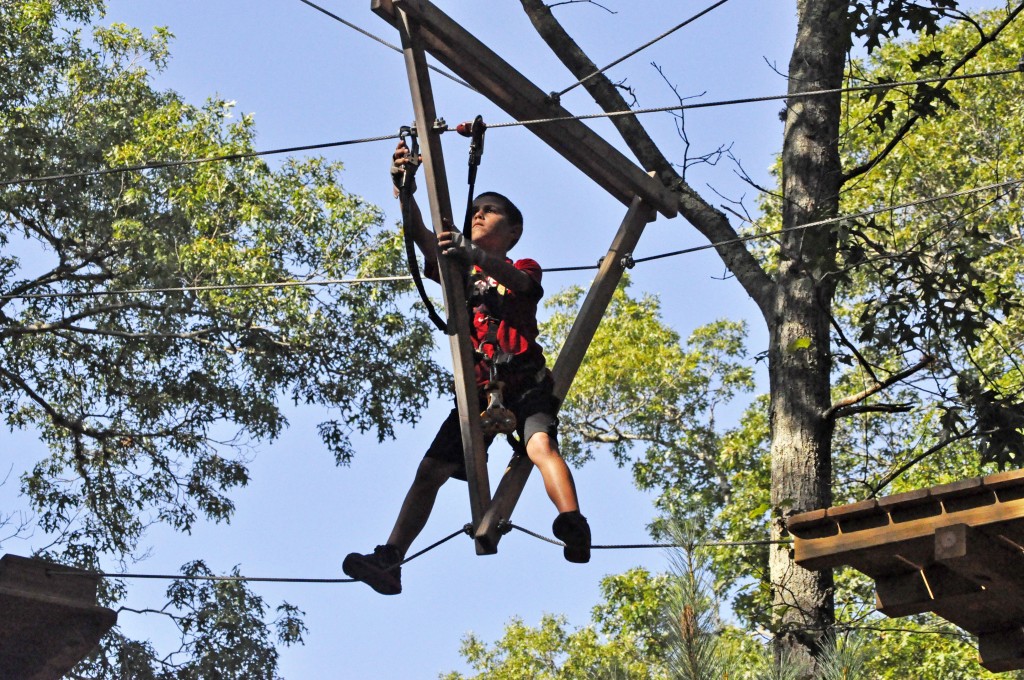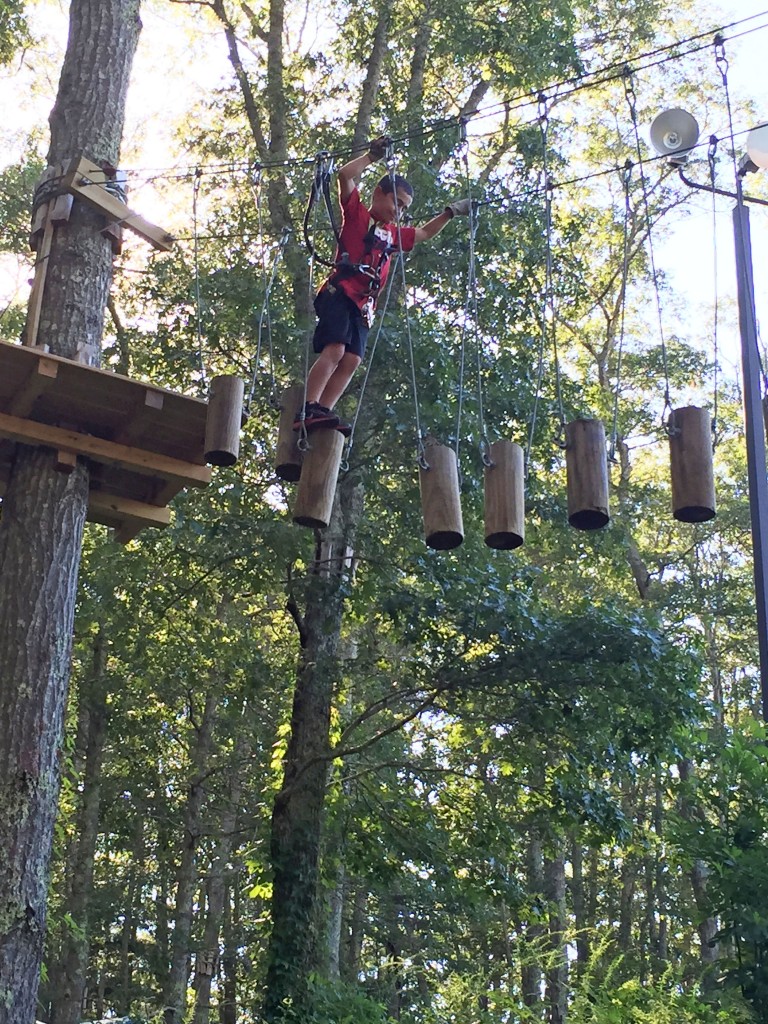 Have you been to The Adventure Park?  We'd love to hear what you think!  Email us or leave a comment here!
[jbox radius=1]  If you liked this post, you may enjoy...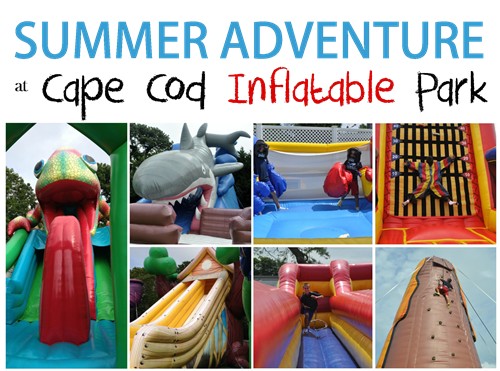 [/jbox]