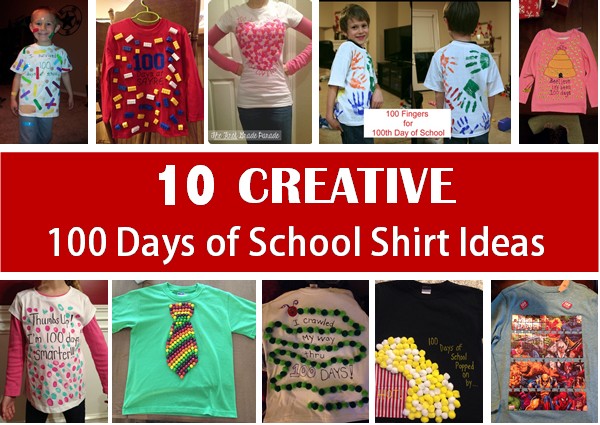 We've almost made it.  100 days of school!  And with 100 days of learning come the 100th day of school projects, t-shirts being a very popular one.  Since our post on 12 Creative 100th Day of School T-Shirt Ideas, we've found even more adorable ideas on Pinterest boards and crafty websites.  Here are our top 10 favorites for creative, fun, and not-too-hard-to-make t-shirt ideas (with a bonus Star Wars idea)!
I survived 100 Days of School
Add 100 bandaids of various shapes and colors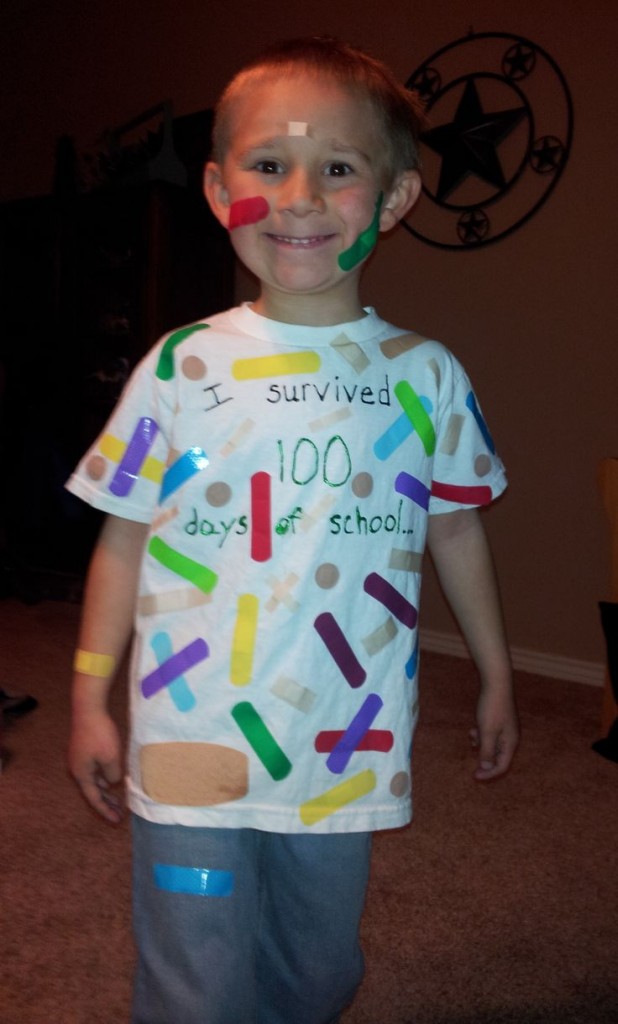 And on the back.... and so did my teacher!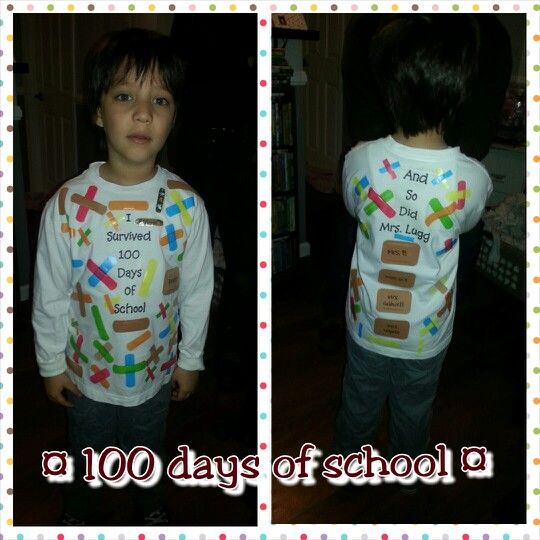 100 Fingers
20 Handprints = 100 Fingers (and thumbs)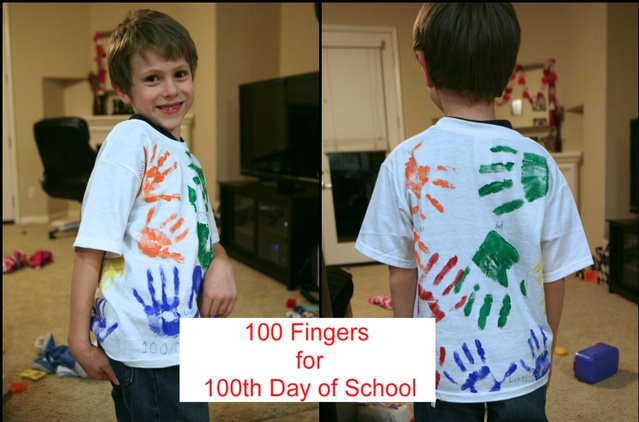 Thumbs Up
Add thumb prints in your child's favorite colors!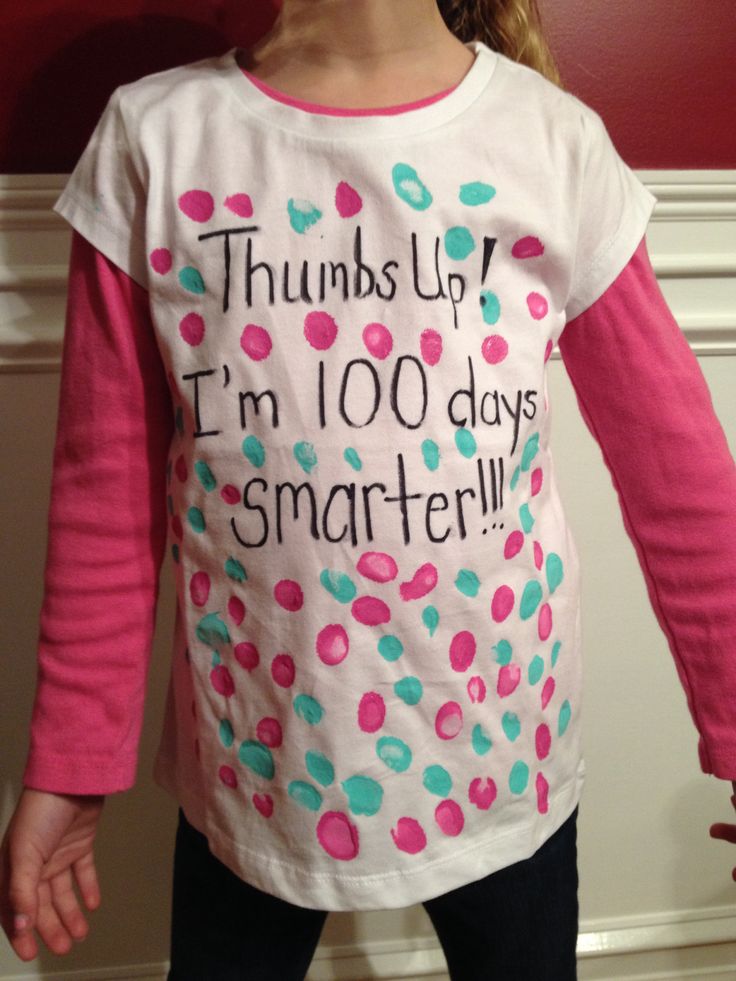 Puzzled
We love this original idea - 100 puzzle pieces attached with fabric glue!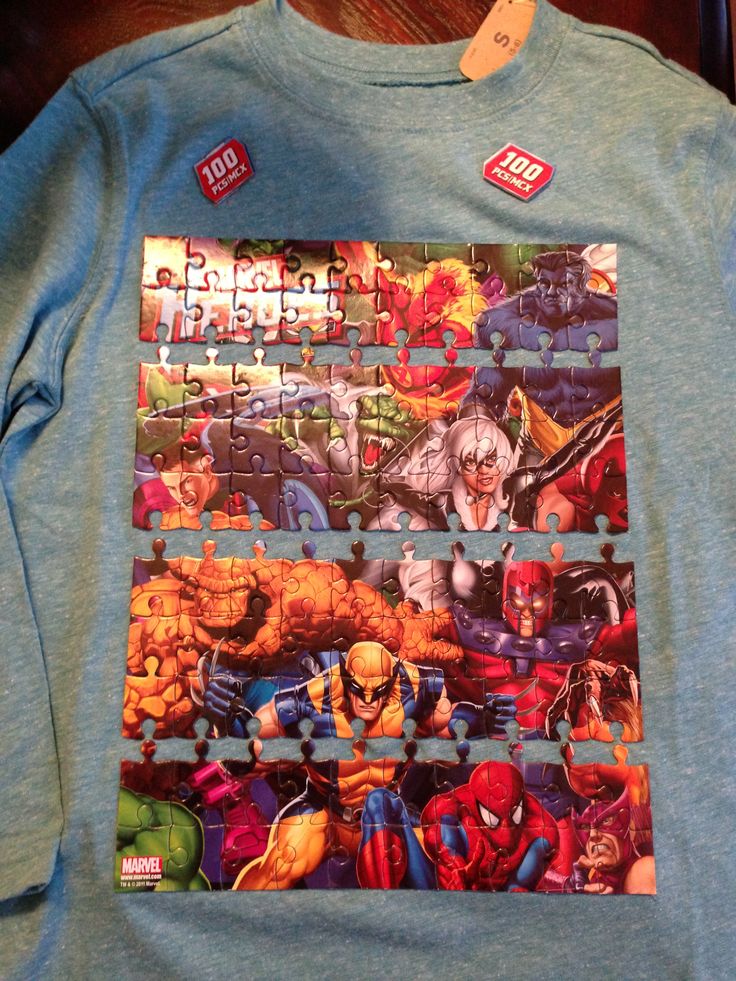 100 Legos
Super easy (if you can part with your Legos of course)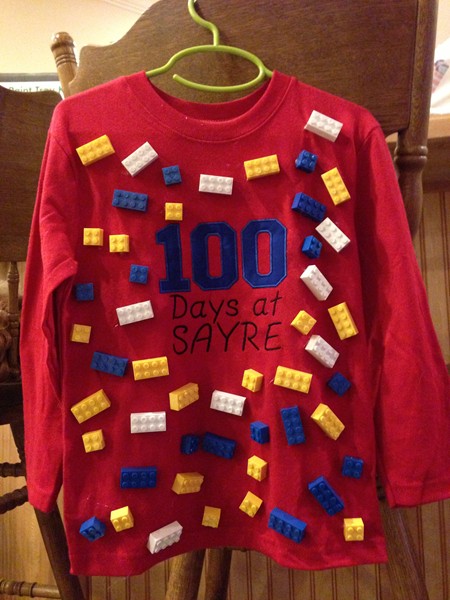 100 Hearts
"100 Days of School and Loving It!" from The First Grade Parade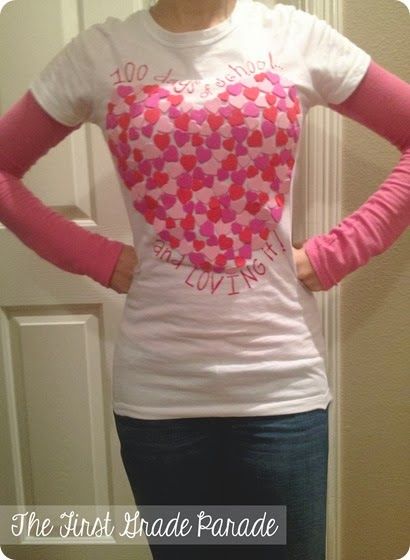 Very Hungry Caterpillar
"I Crawled My Way Through 100 Days"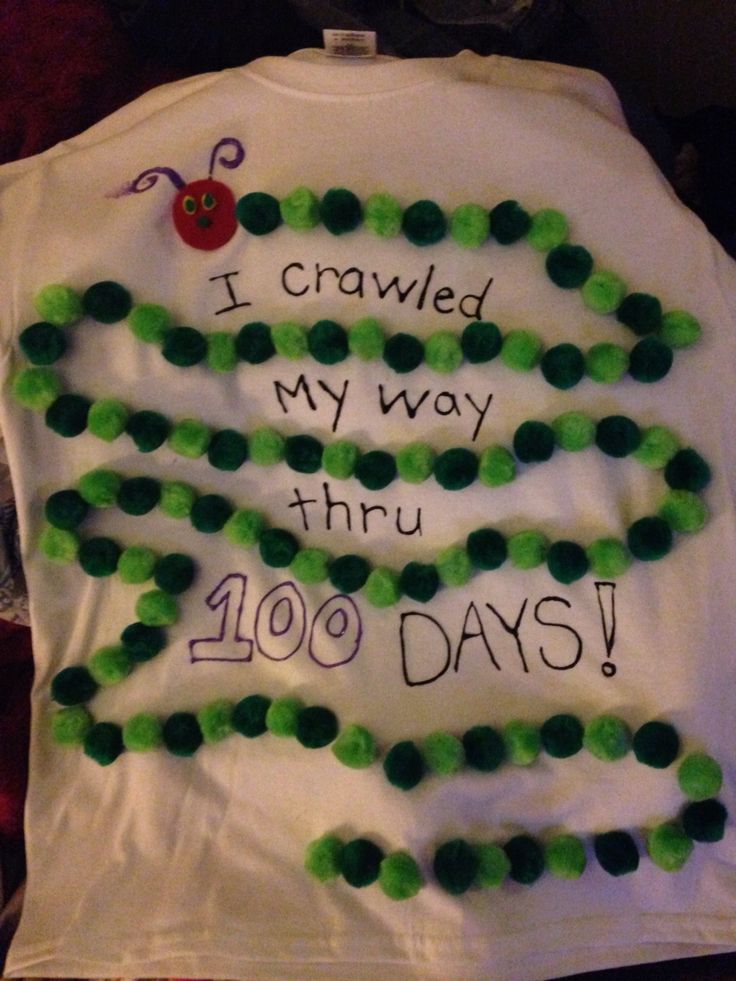 100 Days Have Popped On By
Substitute yellow and white pompoms instead of real popcorn for the less greasy version of this shirt.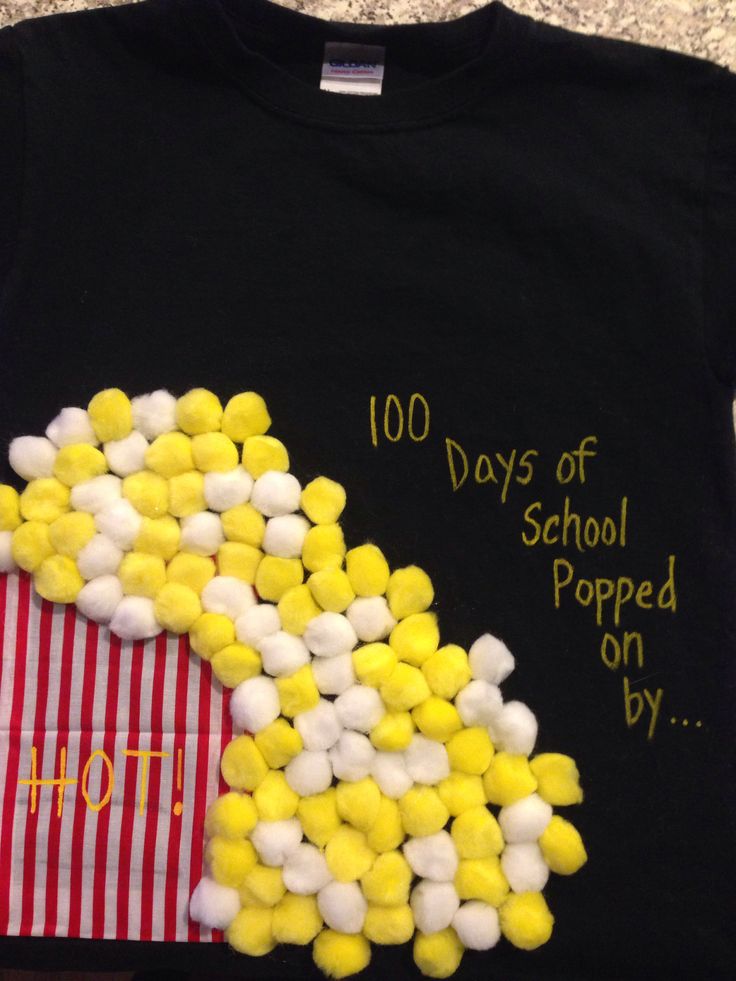 I Can't Beelieve It's Been 100 Days
May require a trip to the craft store for this cute one, but it's worth it.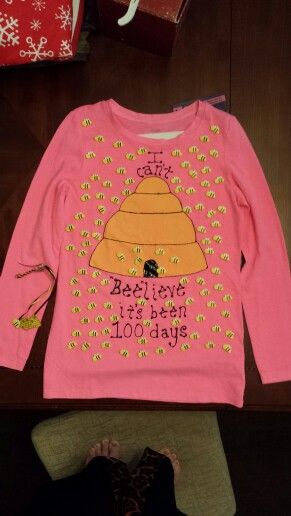 100 Skittles
Good enough to eat, this skittle tie is another easy project!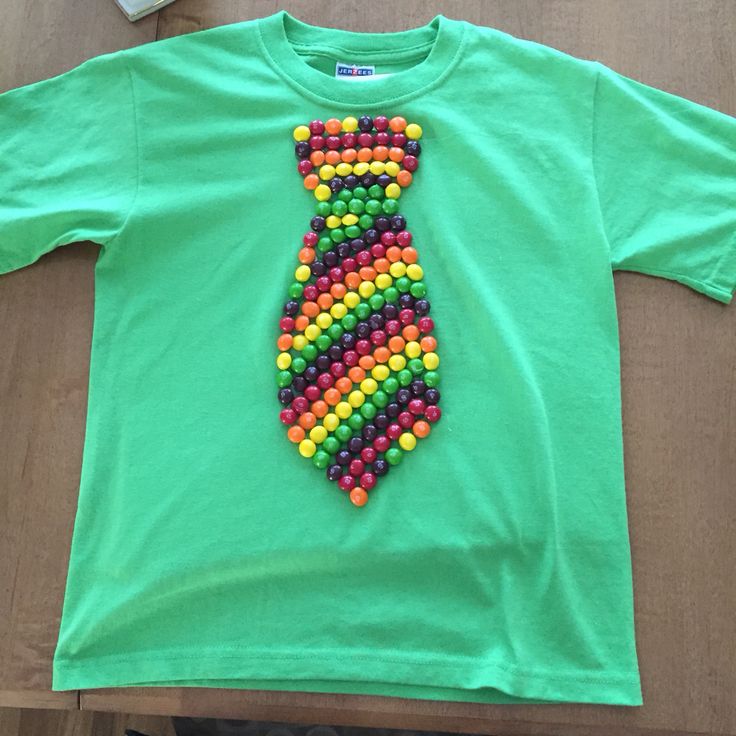 * * * BONUS * * *
Star Wars Yoda Quote T-Shirt
"100 Days Smarter He Is" says Yoda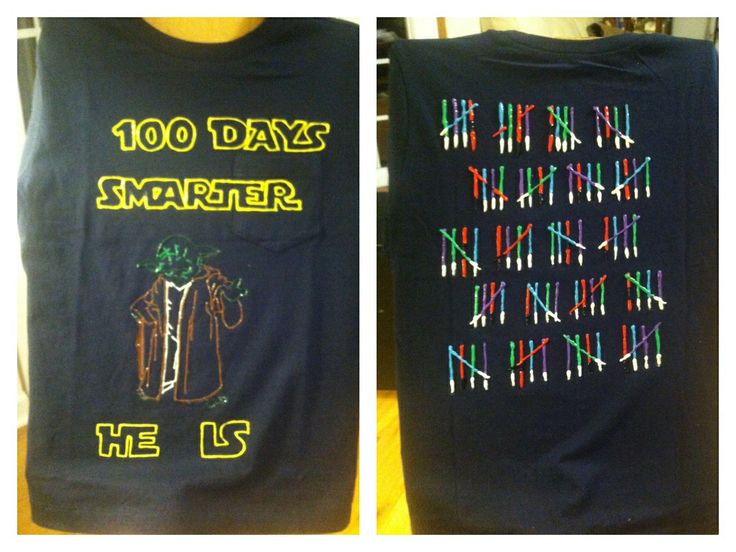 ---
Need more ideas?  Check out this post!