I love a traditional boiled dinner, but what about apps and dessert?  We've rounded up some fun ideas for St. Patricks' Day Food.  There are snacks for the kids, appetizers for the grownups, and desserts for everyone!
SNACKS & APPETIZERS
From healthy to cheesy, there are lots of great ideas out there for St. Patrick's Day party snacks and appetizers. I've made the Mini Reubens twice now, they are amazing!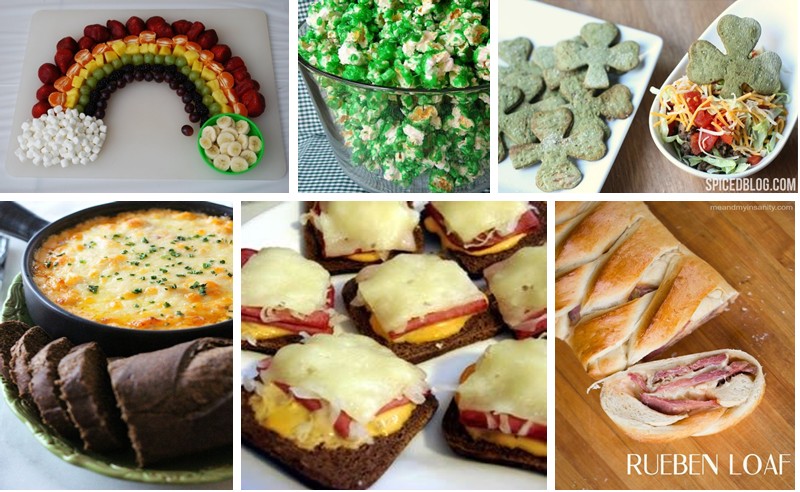 Fruit Rainbow
DESSERTS
When in doubt, go green! All of these desserts look very festive and very tasty too.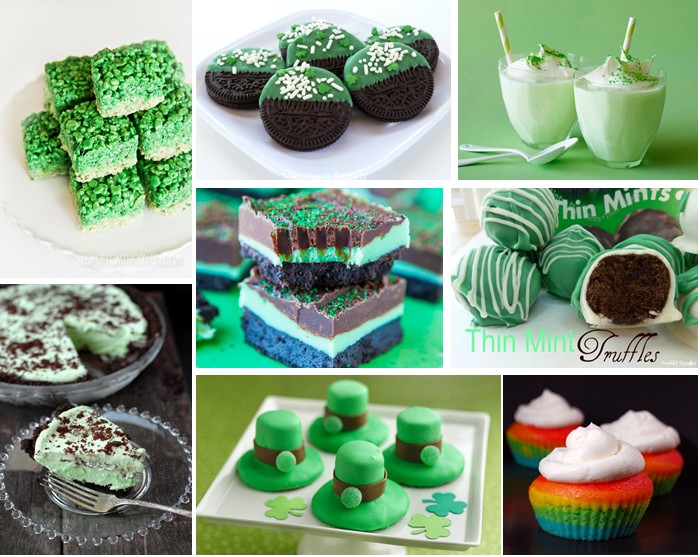 Enjoy!