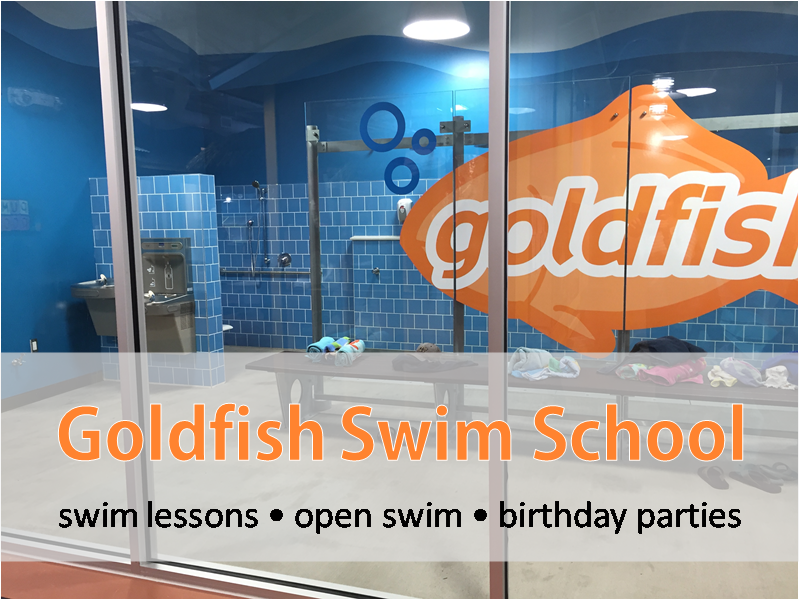 Goldfish Swim School has arrived in Braintree, and it's fabulous!  The new facility opened in December 2015.  Starting in January 2016, they will be offering swim classes for children 4 months to 12 years old.  They also host family swim time, and kids' birthday parties.
Swim lessons are offered in 5 different groups, each broken up into levels.  See site for more info.
Family Swim (open swim) times are scheduled throughout the week, they give kids a chance to practice their swimming, and spend some unique family time together.  It's especially fun in the winter!  Current open swim times are Mon-Thurs 12-1pm, Friday 6:30-8pm, and Sunday 12:45-2pm.  These times are subject to change, check with the Goldfish website before heading out.
Birthday parties are available at Goldfish!  You get 2 hours of private access to the facility, including a party coordinator and two lifeguards to oversea the pool area.  They provide invites, party ware, balloons, decorations, cupcakes, and a t-shirt for the birthday child.   Contact the center for more info!
Before they officially opened for lessons, the center offered multiple open swim times, perfect for a little excursion over winter vacation week!  I really wanted to check the place out, so I brought my daughter and a friend to one of the open swim times at Goldfish.  From the moment we walked in the door we were impressed by the clean, colorful, updated space.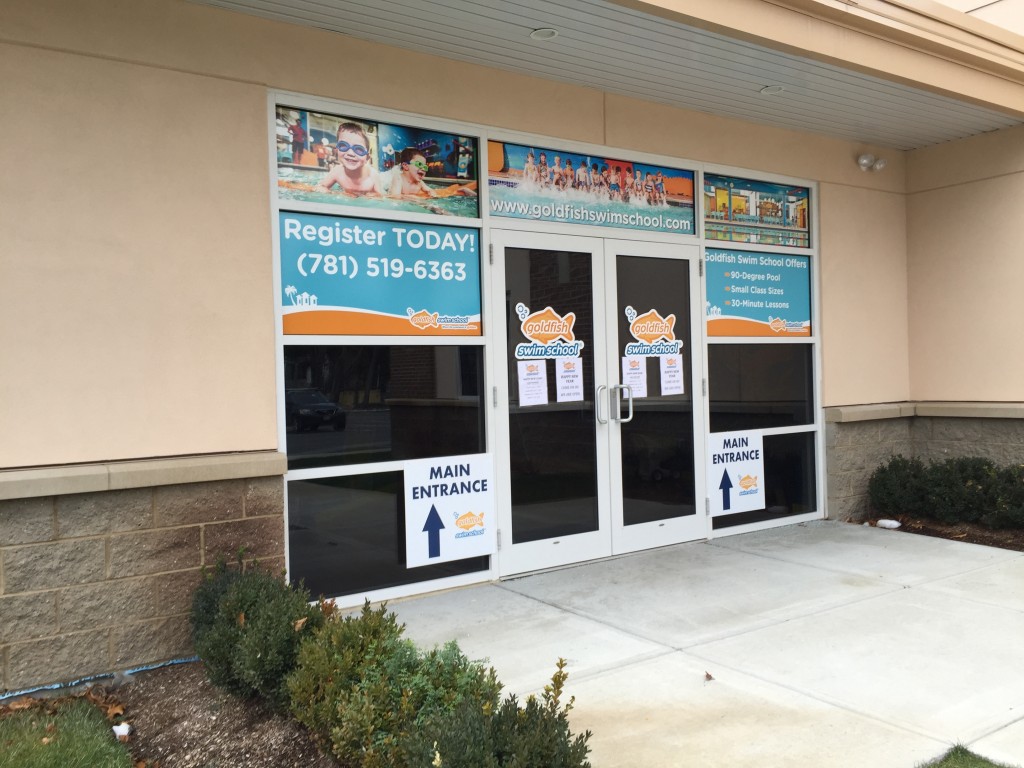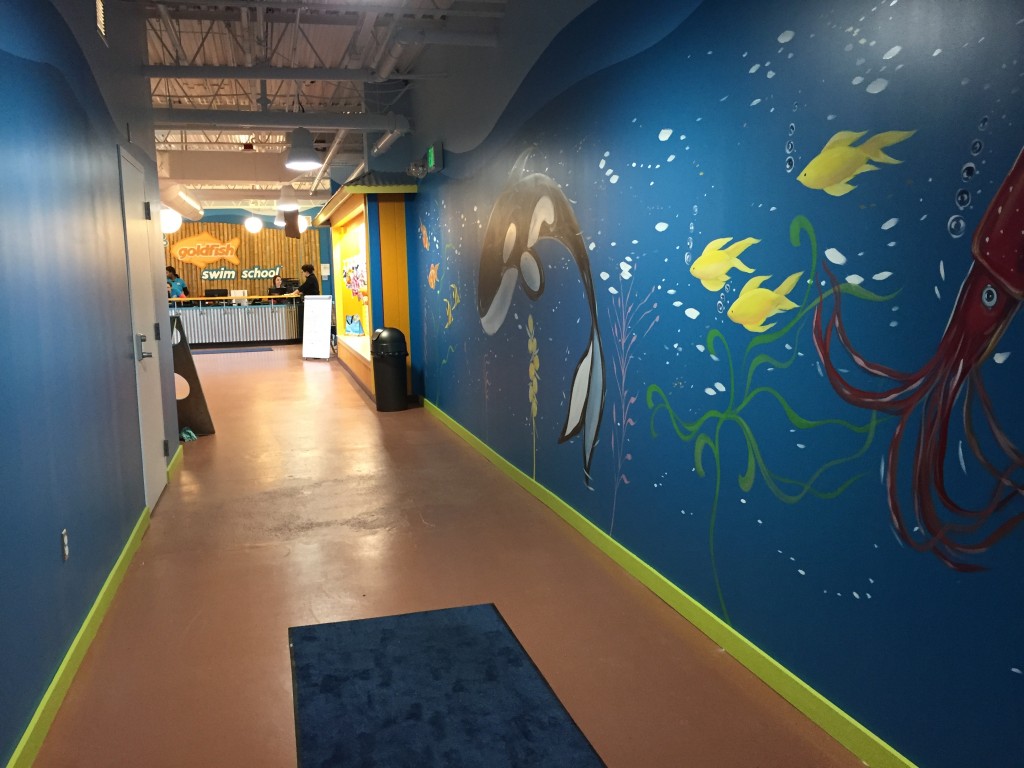 The reception area is welcoming and spacious, with a small activity are to keep kids busy while waiting for class to start.  The staff is super friendly, they walked us around the space when we first arrived and gave the girls and I a mini tour.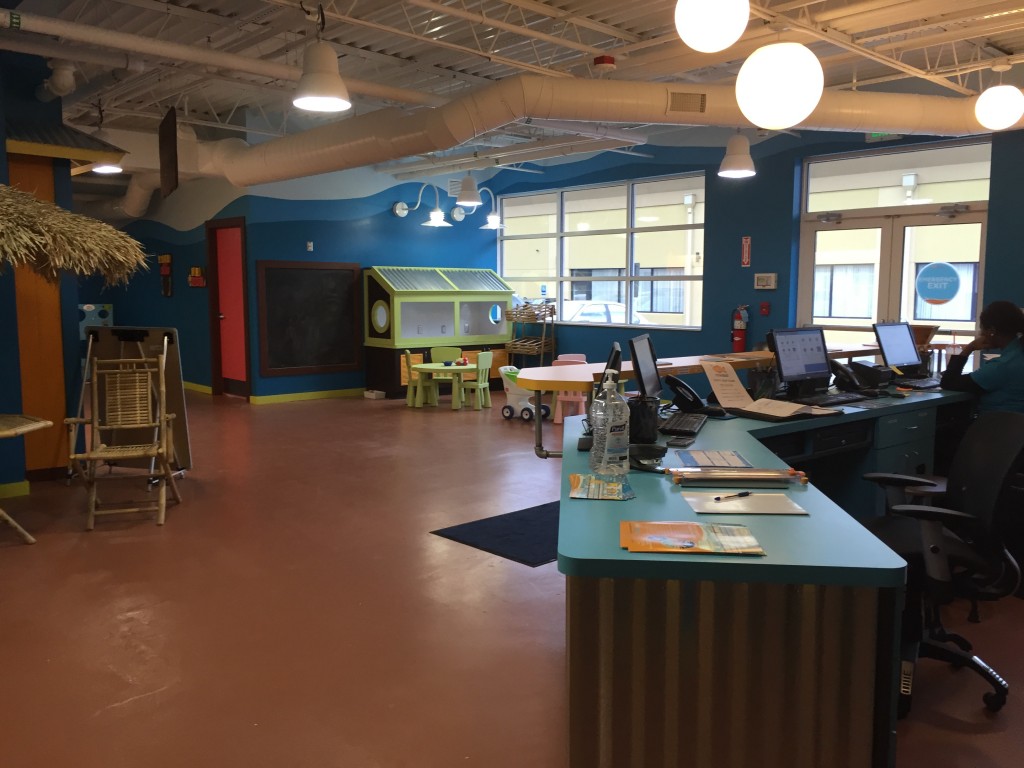 Goldfish has tried to make their space as easy for families as possible.  There are lots of cubbies available to stash your bags, towels and shoes, and coat hooks help organize bulky winter jackets.   Bumbo seats are available.  Water bubblers are on site for quick sips or to fill up your reusable bottle.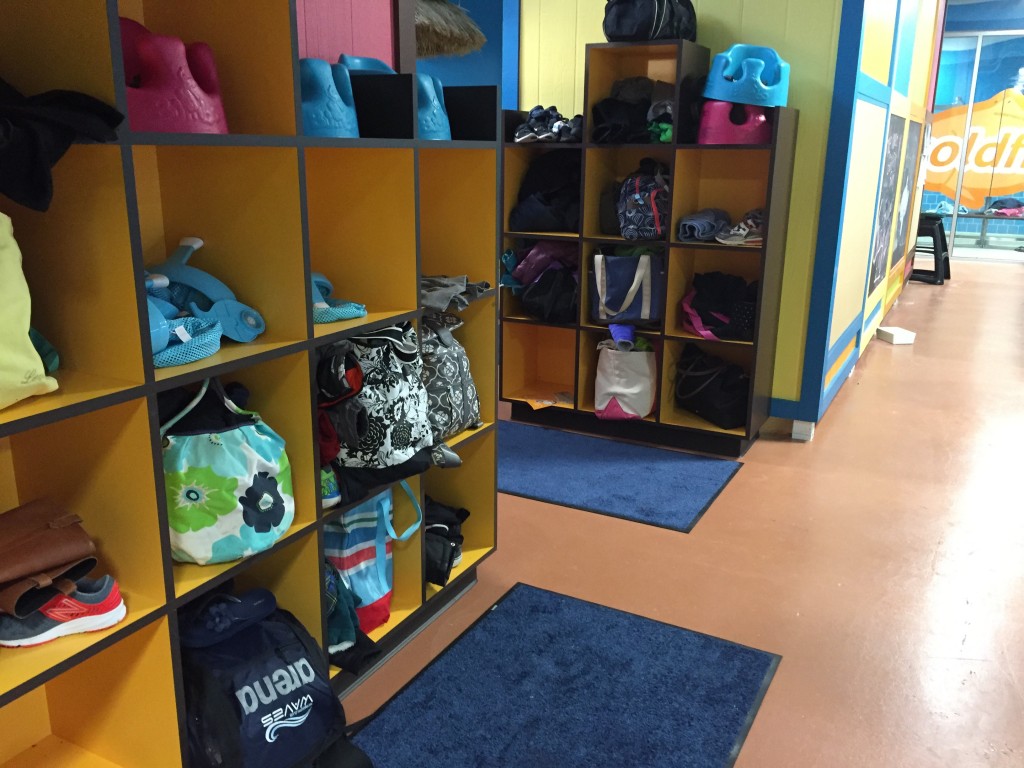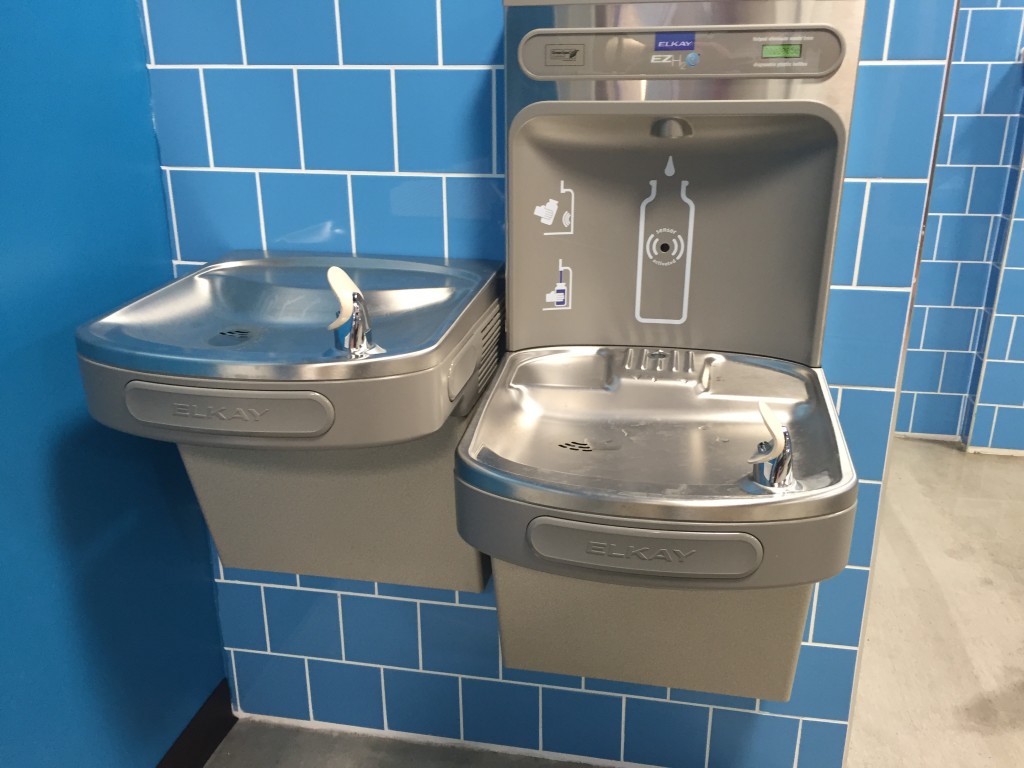 The changing rooms are spacious, big enough to accommodate a few people.  Perfect for little ones that need help squeezing out of wet suits after class.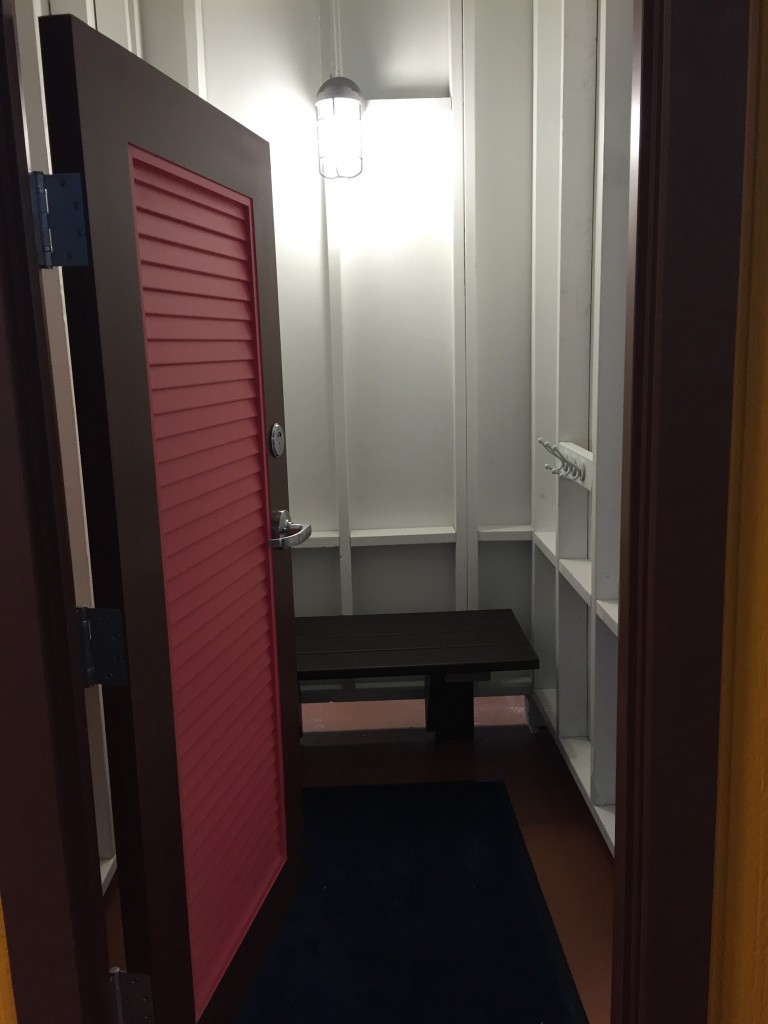 The parent viewing area boasts an uninterrupted, full glass wall view of the pool.  This option is great, because the pool space is HOT.  While we were there, a few parents opted to go in the pool with their little ones, but there were also a handful of moms and dads sitting in the viewing area with me.  I felt very comfortable here, the girls are 8 and great swimmers, and there were two lifeguards on duty in the pool area.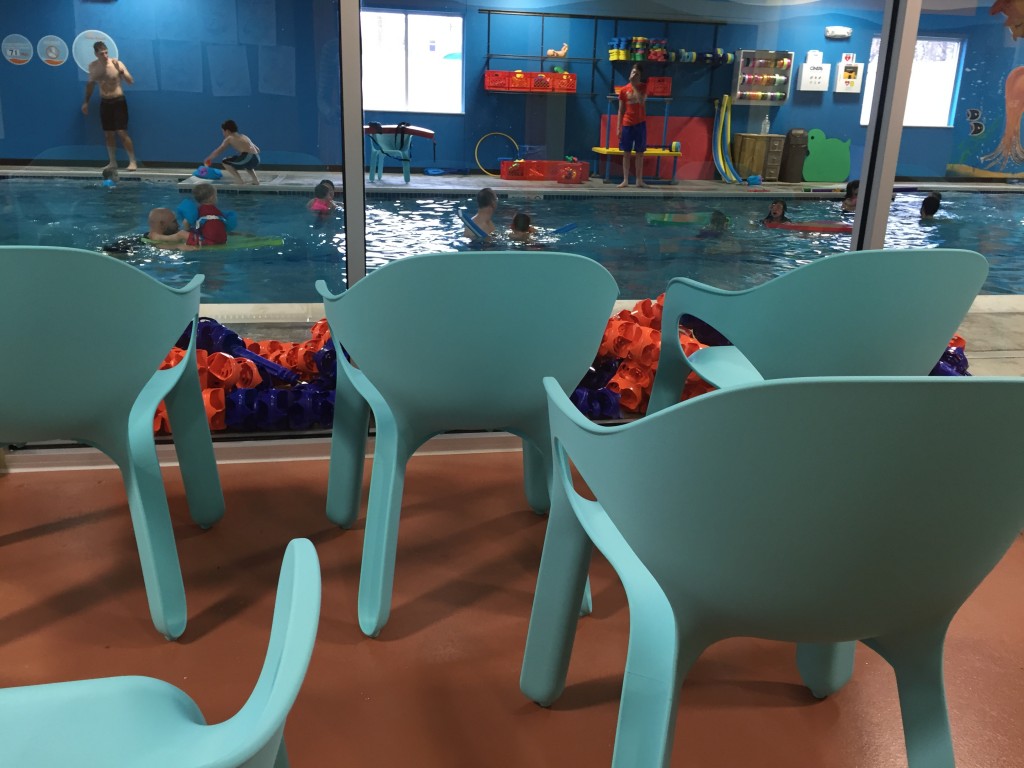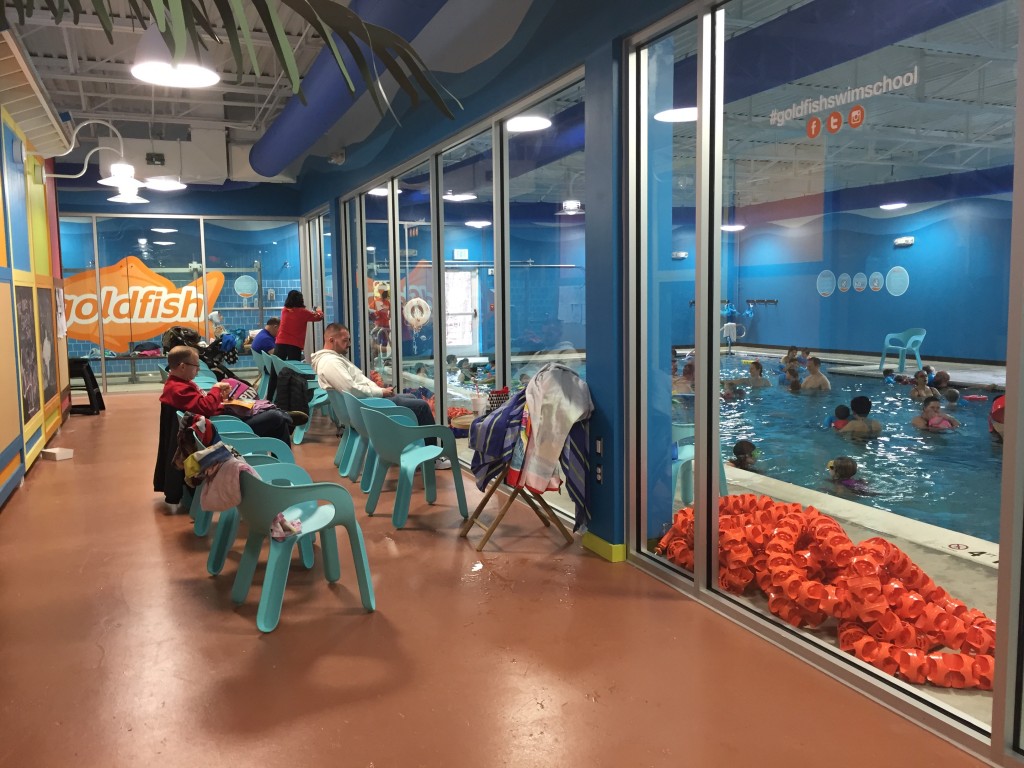 The pool uses a salt chlorine mix that isn't too harsh on the eyes or the nose (for those of you who hate that chlorine smell).  The water is kept at a toasty 90 degrees so little ones won't shy away from getting in.  The pool is 4'1″ (4'2″ in the center).  Loads of pool toys were available during open swim… barbells, floating foam shapes, and noodles.  Individual swimming aids were also there if needed (puddle jumper style).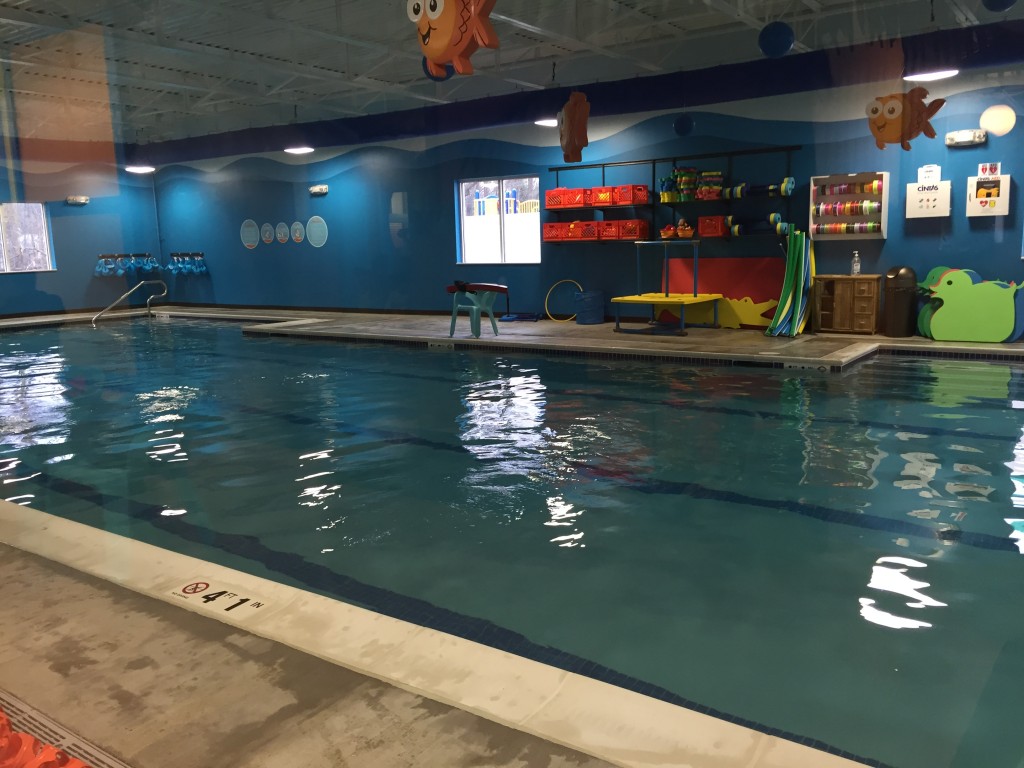 When they're done swimming, kids (and adults) can rinse off in the warm water showers, stocked with shampoo/body wash.  This was a huge hit with the girls on our visit, they "showered" at least 5 times while we were there!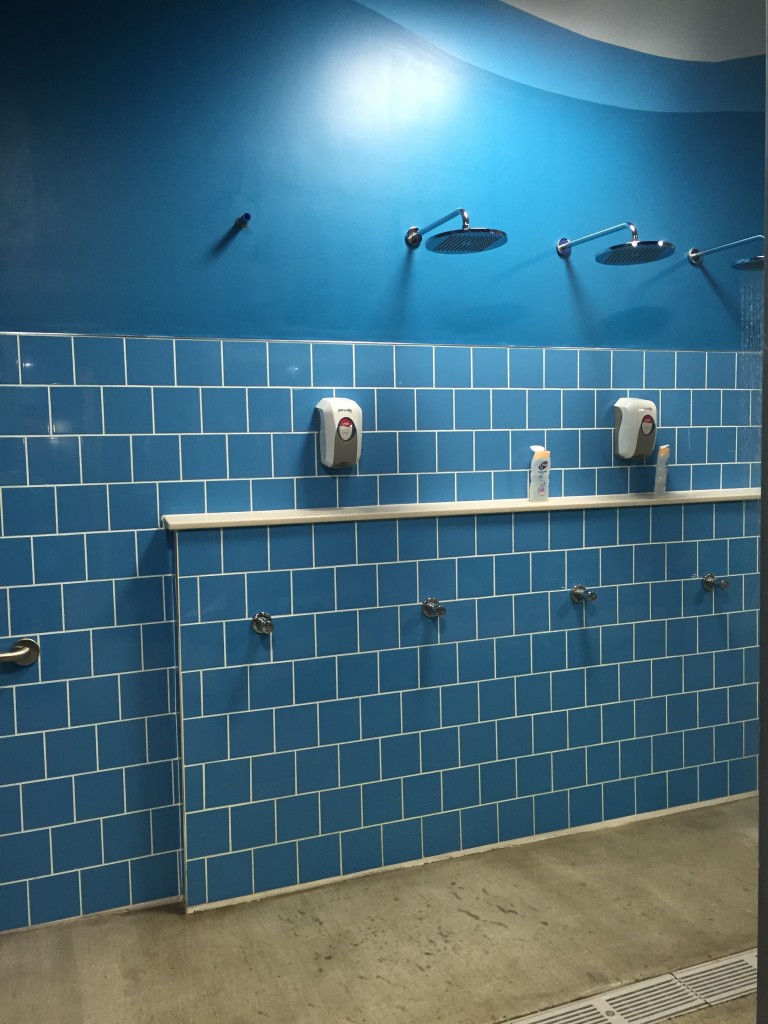 Don't want to go home with a sopping wet suit, dripping on everything else in your bag?  Throw it in the swimsuit dryer a couple of times and you're good to go!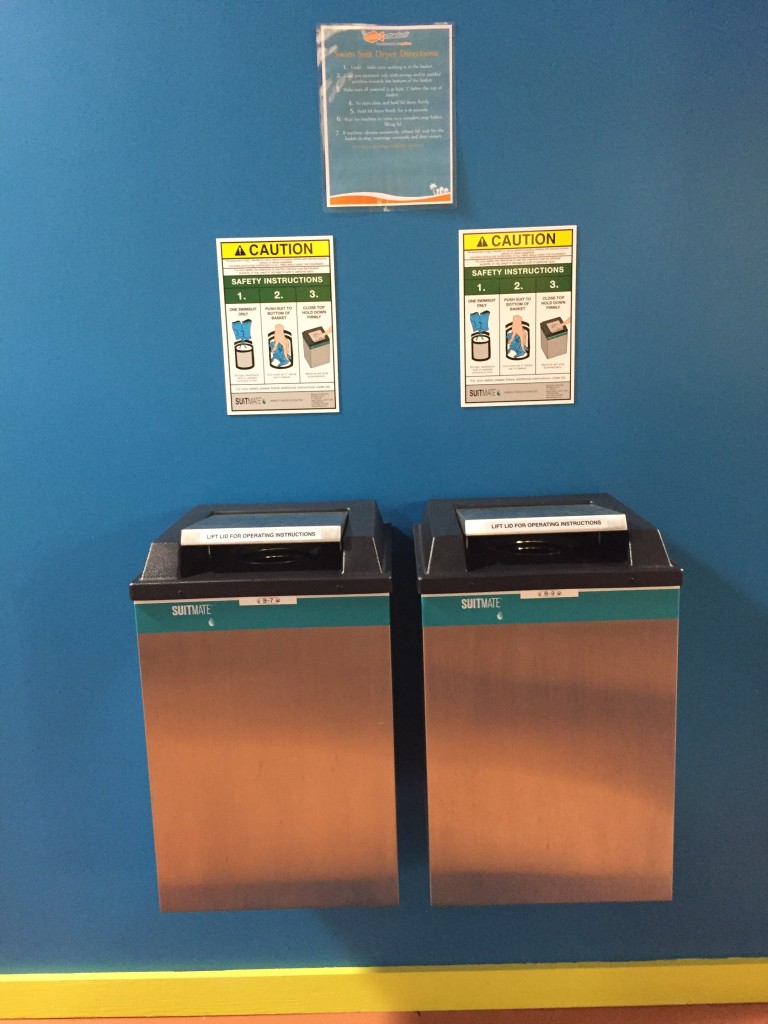 Another detail I loved was the hairdryer station.  Especially on cold days, kids don't have to go out to the car with wet hair.  With a surf board seat, it blends well into the swim school's theme.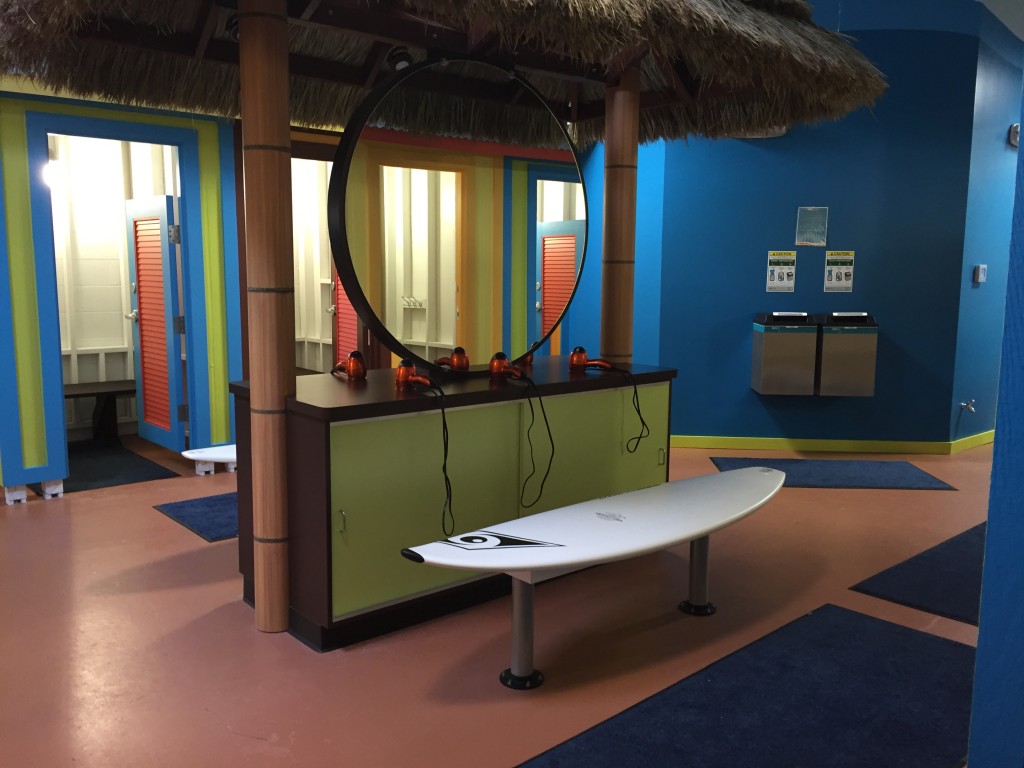 There are bathroom located both inside the pool area, and in the parent area.  Baby changing stations are included in the bathrooms as well.
Free guest Wifi is available, when we were there I had to ask for the password at the front desk, but it may be posted at some point.
Hope you enjoy the center as much as we did.  We'd love to hear your feedback, please share in the comments!