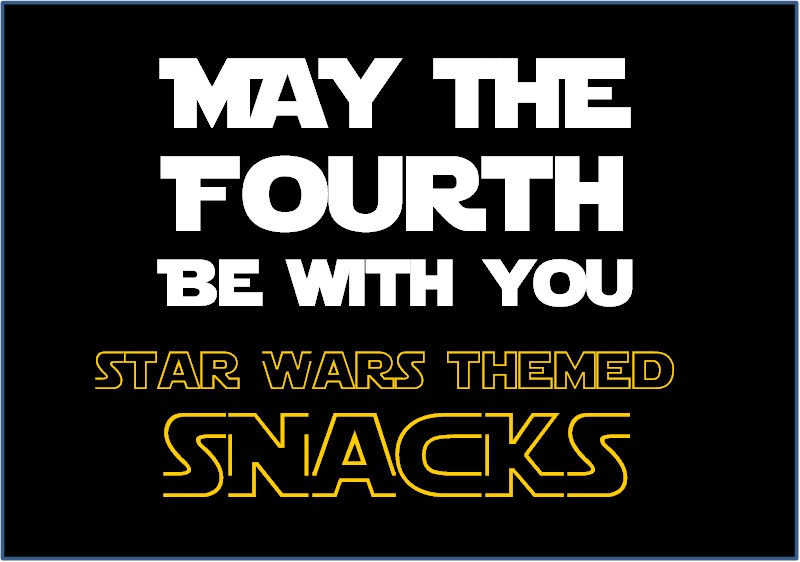 Celebrate May 4th with some truly out of this world Star Wars themed snacks!  The star wars fan in me wants to make every single one of these (although my favorite has to be the Sarlacc Cake).  Click the links below to visit the original sites and find out how to make these treats.
Tie Fighter Cookies
from Celebrating Family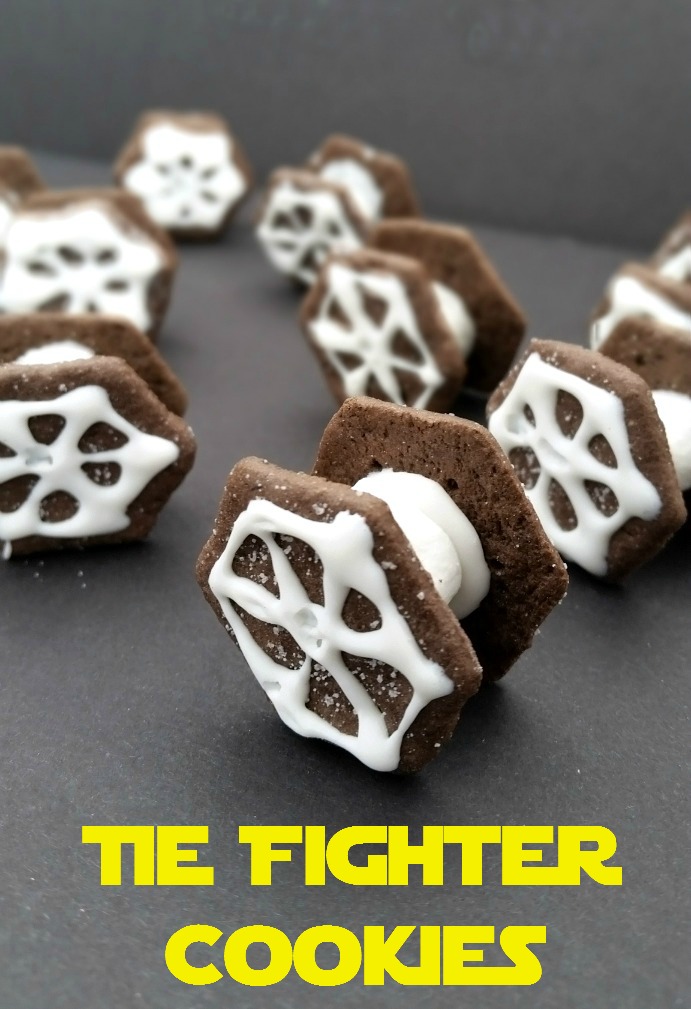 Tie Fighter Crackers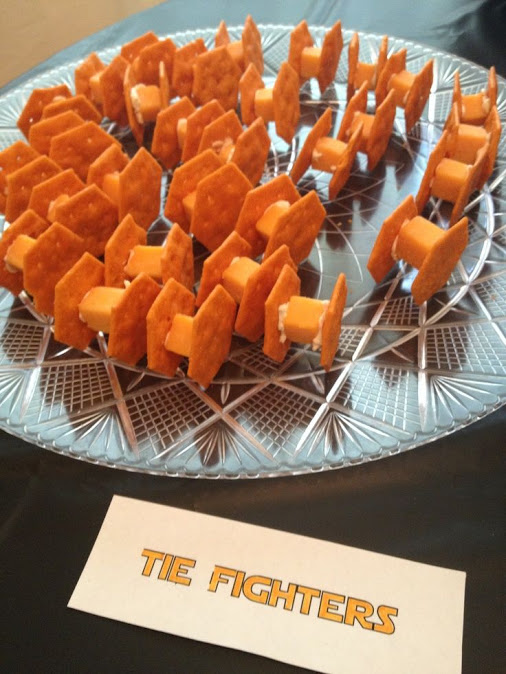 Light Saber Pretzels
from Two Sisters Crafting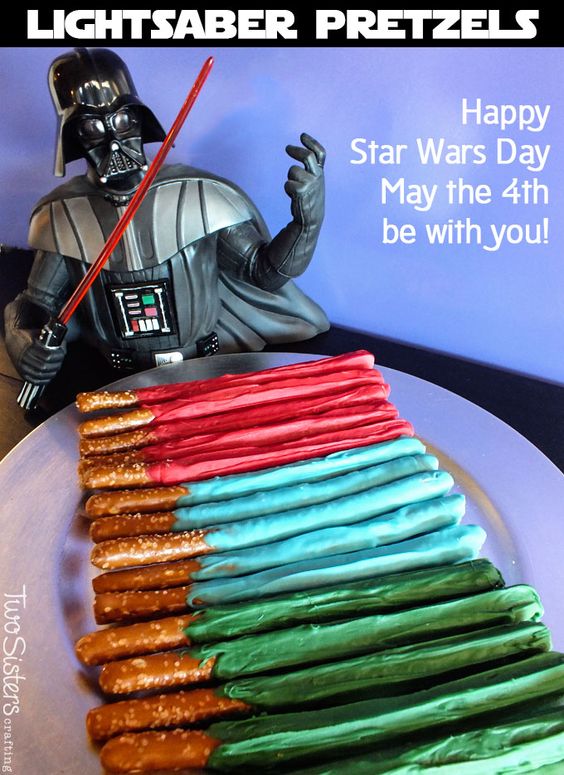 Han Solo S'mores
from A New Dawwn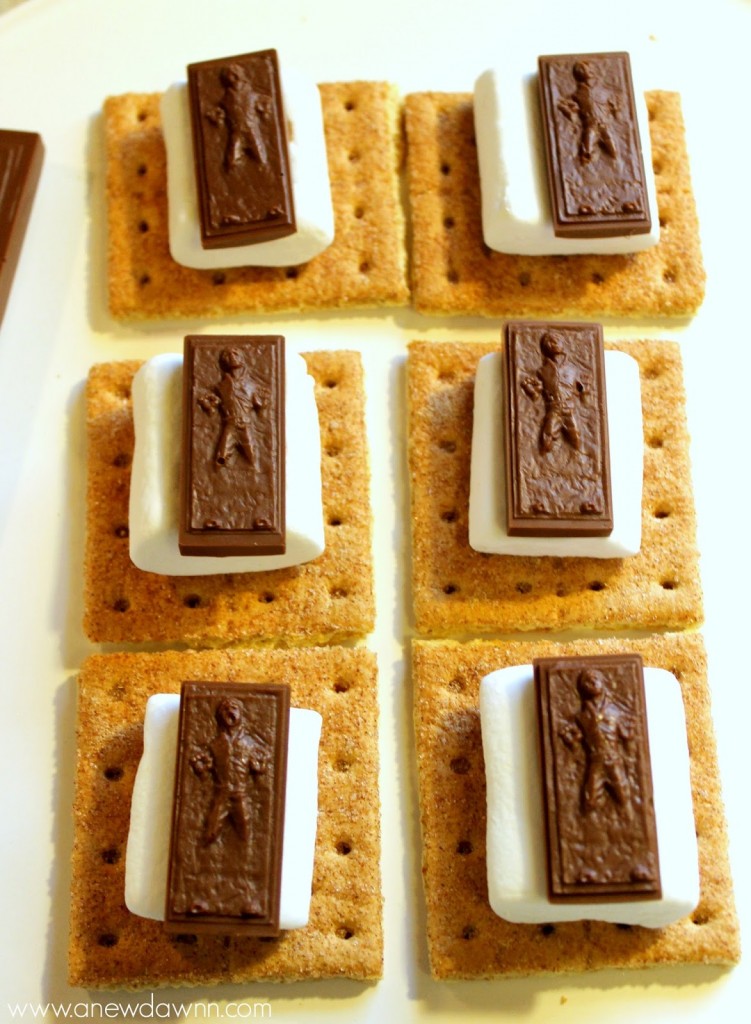 Storm Trooper Marshmallows
from Catch My Party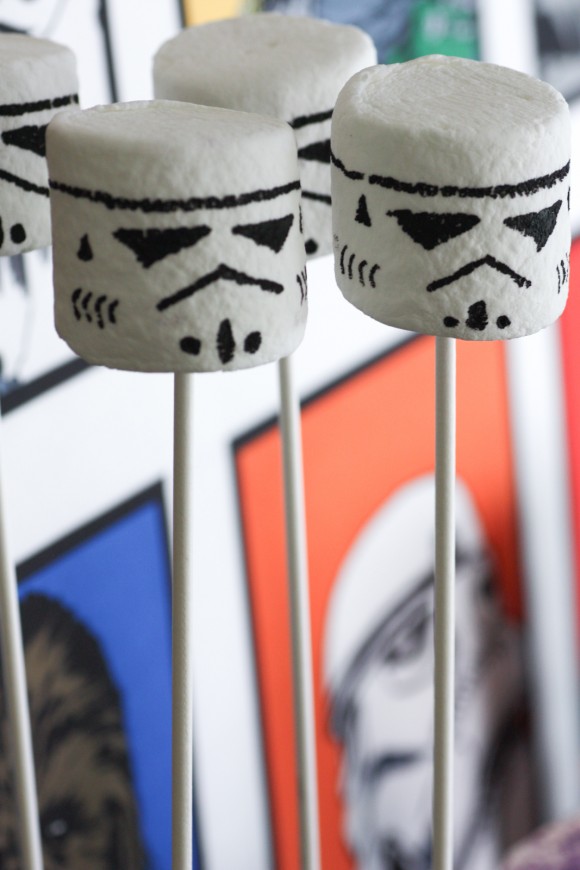 Sarlacc Bundt Cake
from Yummy Crumble
Carbonite Jello
from Viral Nova
Yoda Soda
from Running Away?  I'll Help You Pack!
Edible Ewoks
from Over the Big Moon
(OK, they're Teddy Grahams, but they're cute, and easy!)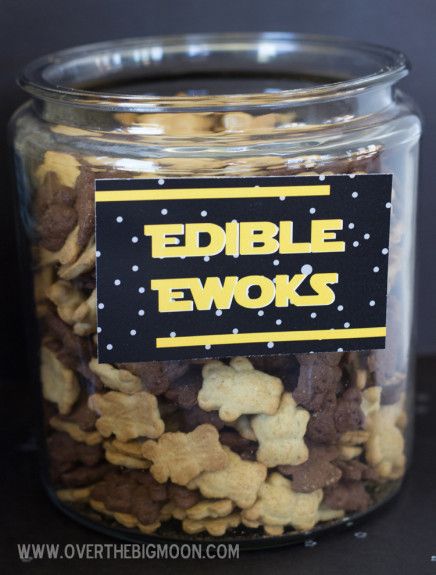 And if you've got a little extra time, why not carve a Death Star Watermelon...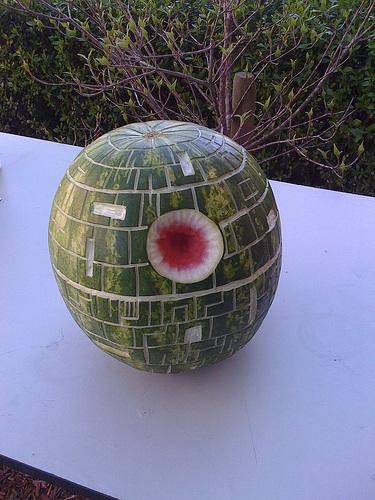 And a final thought...