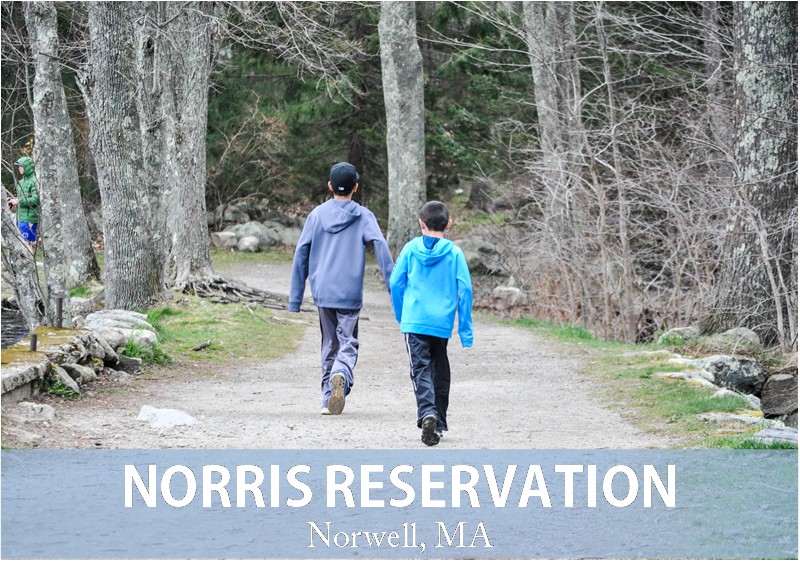 Today we are celebrating another of the fabulous places to go on the South Shore, Norris Reservation in Norwell.  This is a great spot for a family walk or an easy hike.  I took my 12-year-old, 10-year-old and 7-year-old, and it was a hit with all three!  We spent about two hours exploring the two miles of shady trails that loop through the pine and oak trees at Norris.  The paths here are mainly flat, well marked, and easy to follow.   There are plenty of spots go off trail a bit and explore fallen trees, or cross a small brook on mossy rocks.  You'll find fun things to see along the way too, like the wetlands boardwalk, the North River, a boathouse and more.
There were lots of families walking while we were there, and those with dogs had them on leash.  We saw a few runners as well!  A stroller would be pretty tricky to maneuver here, I'd leave it in the car.  The park is open sunrise to sunset, and visitors are asked to carry out what you carry in.
Directions
Norris Reservation is located on Dover Street in Norwell.  From Rt. 3, take Exit 13 onto Rt. 53 North. Follow for 0.6 mi. Turn right onto Rt. 123 (Main St.) and follow for 3 mi. towards Norwell center. Just before entering town center, turn right onto West St. and  follow for 0.3 mi. until it dead ends into Dover St. Entrance and parking area  (12 cars) are straight ahead on Dover St.  Get directions on Google Maps.
Here are some photos of our morning at Norris...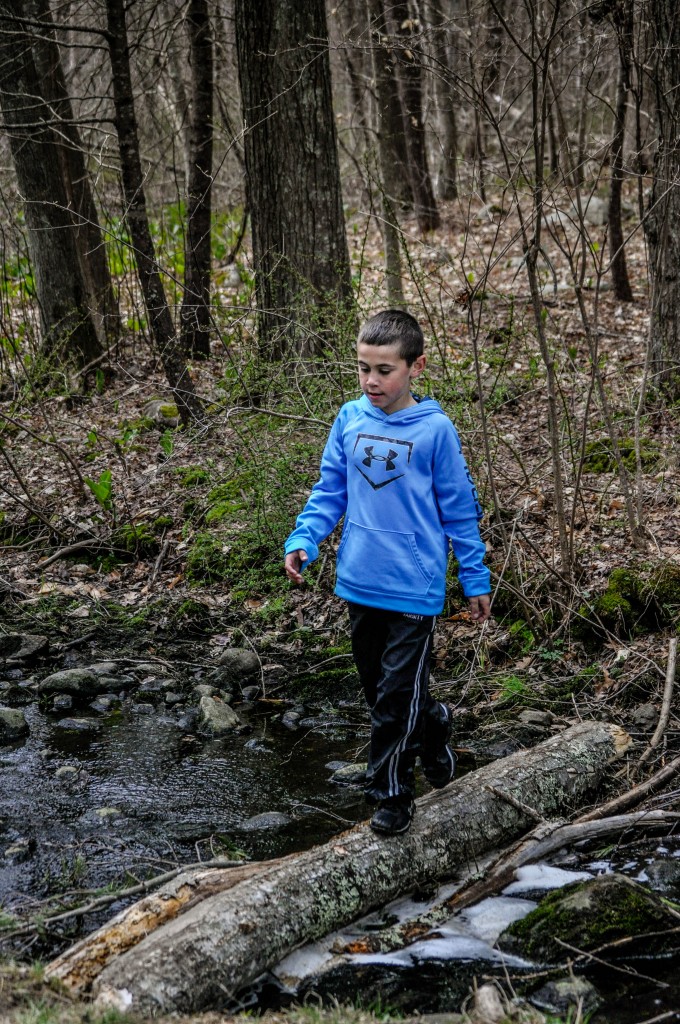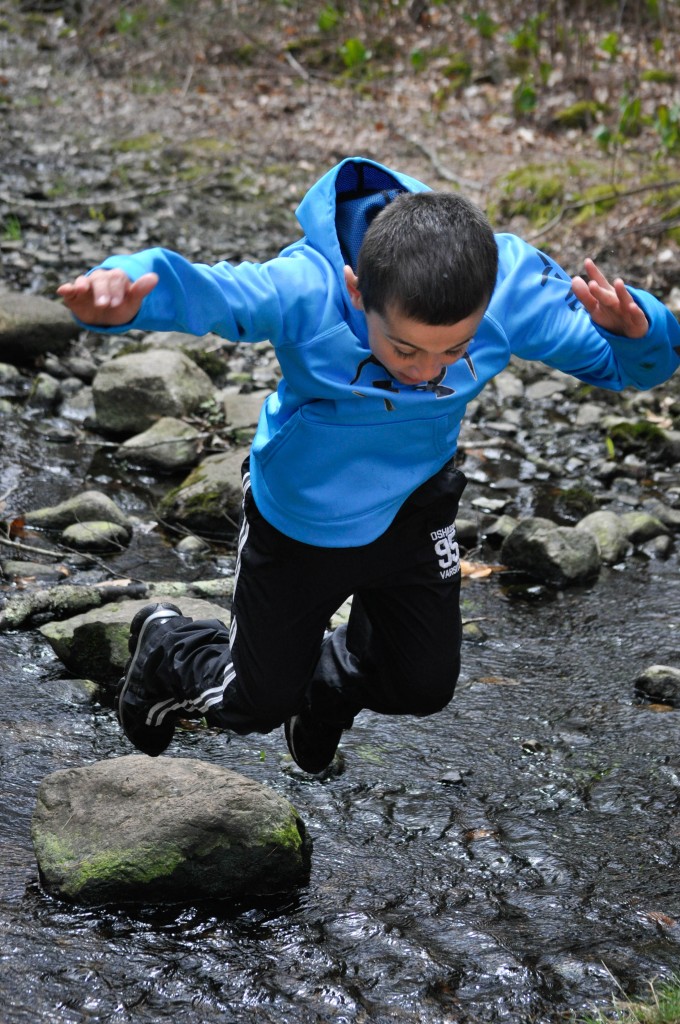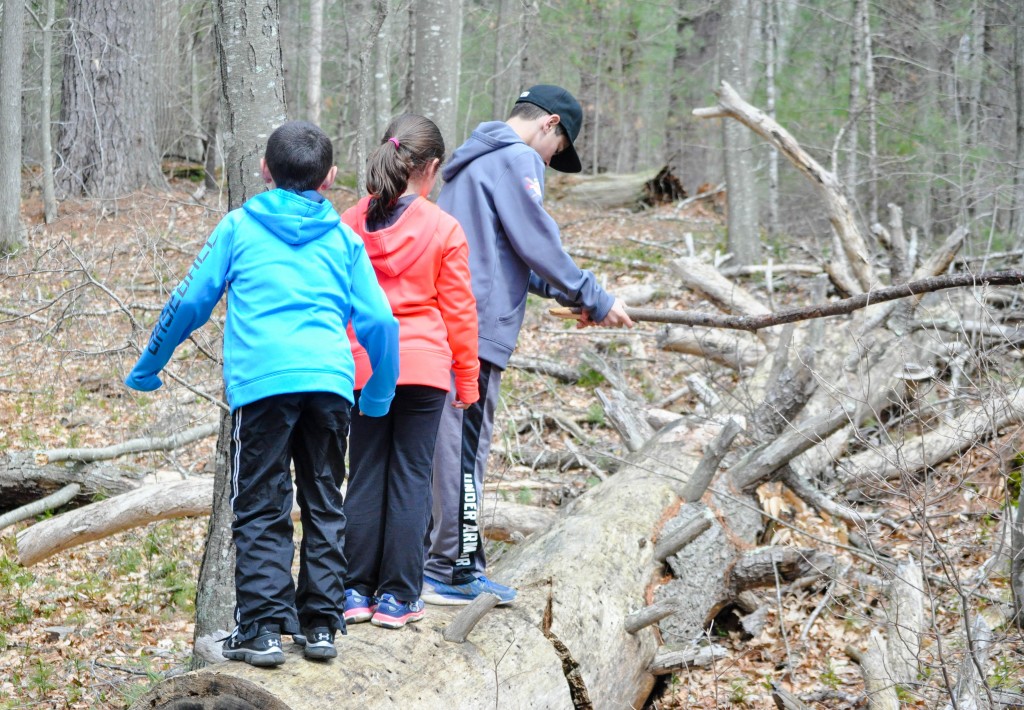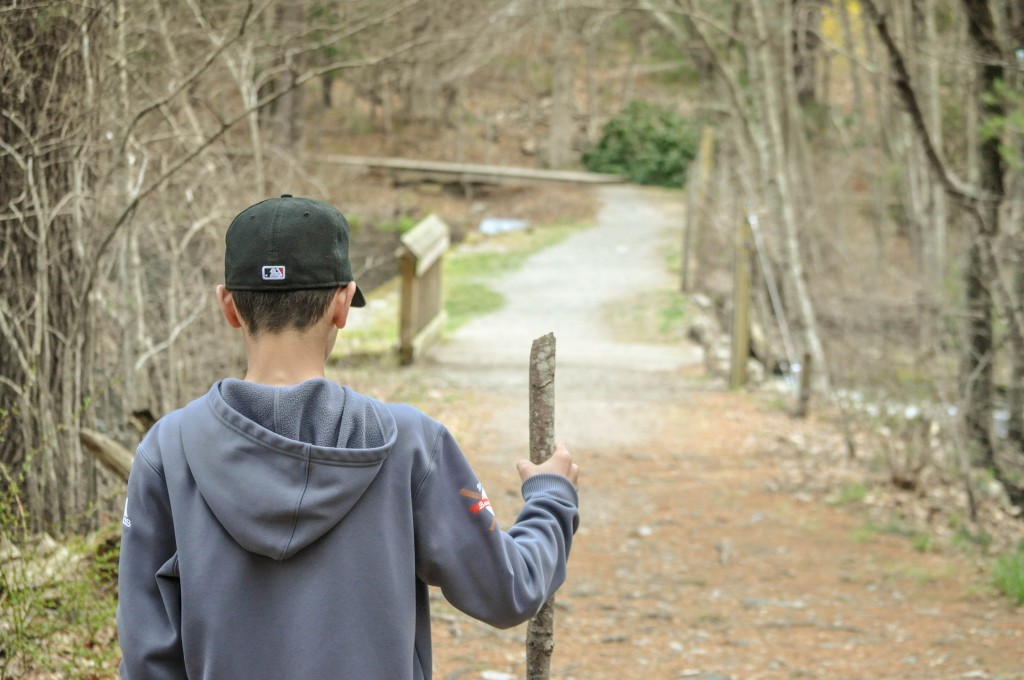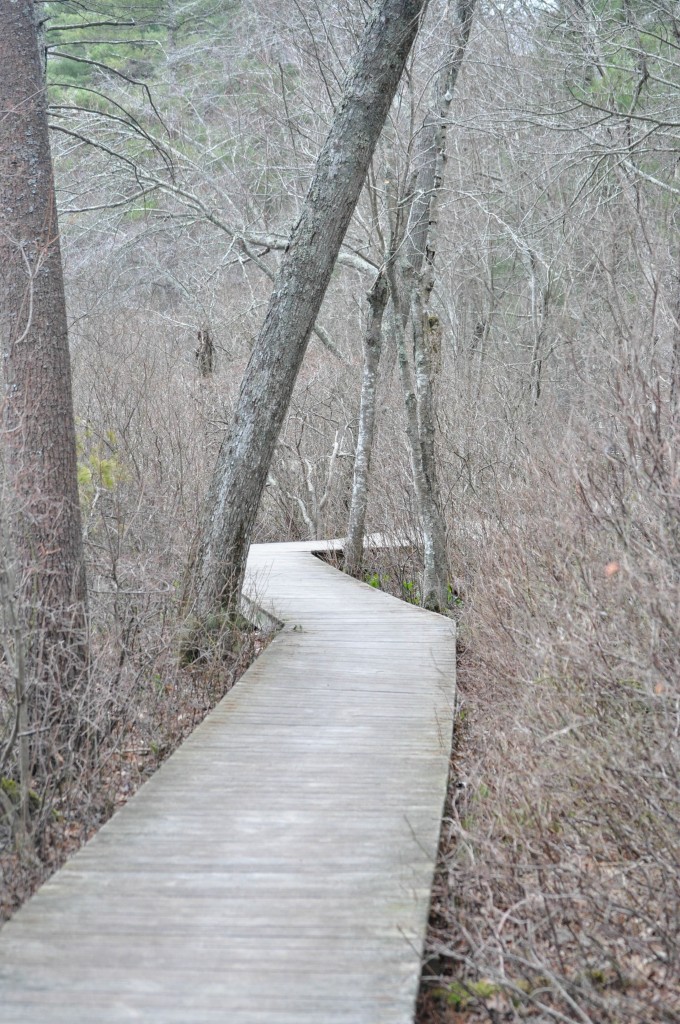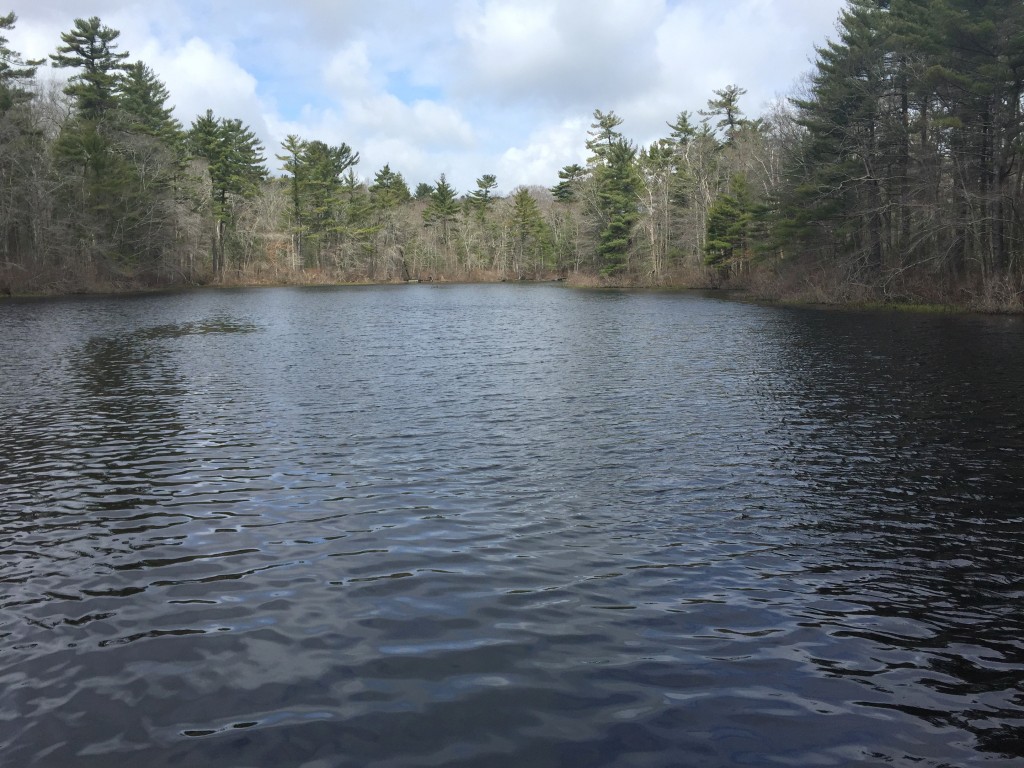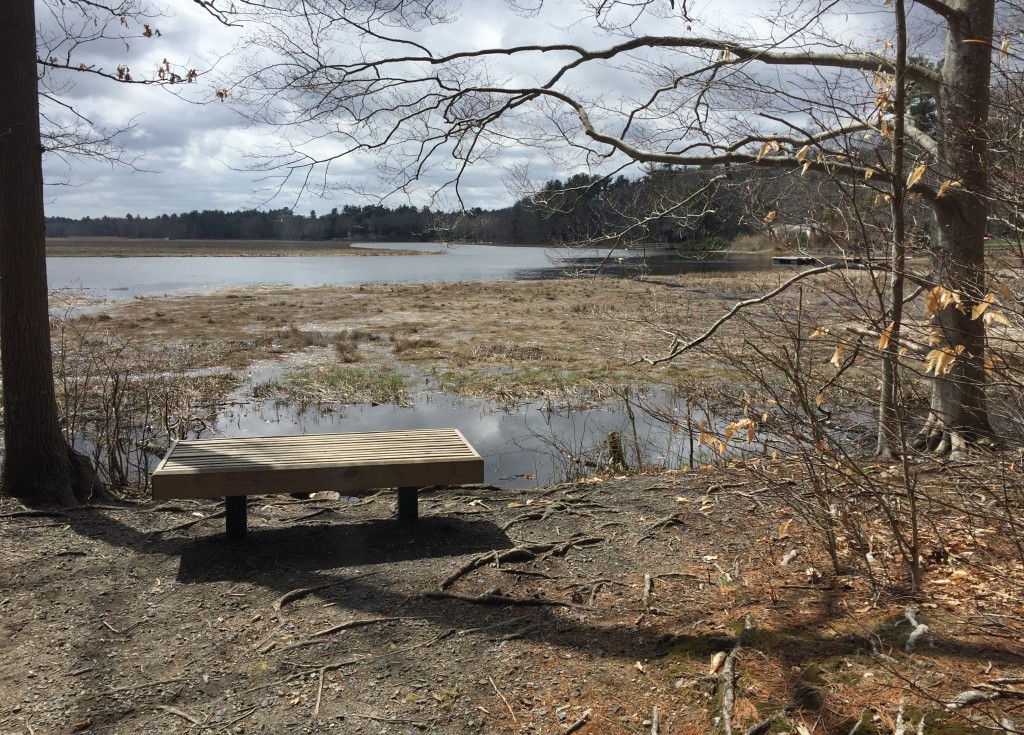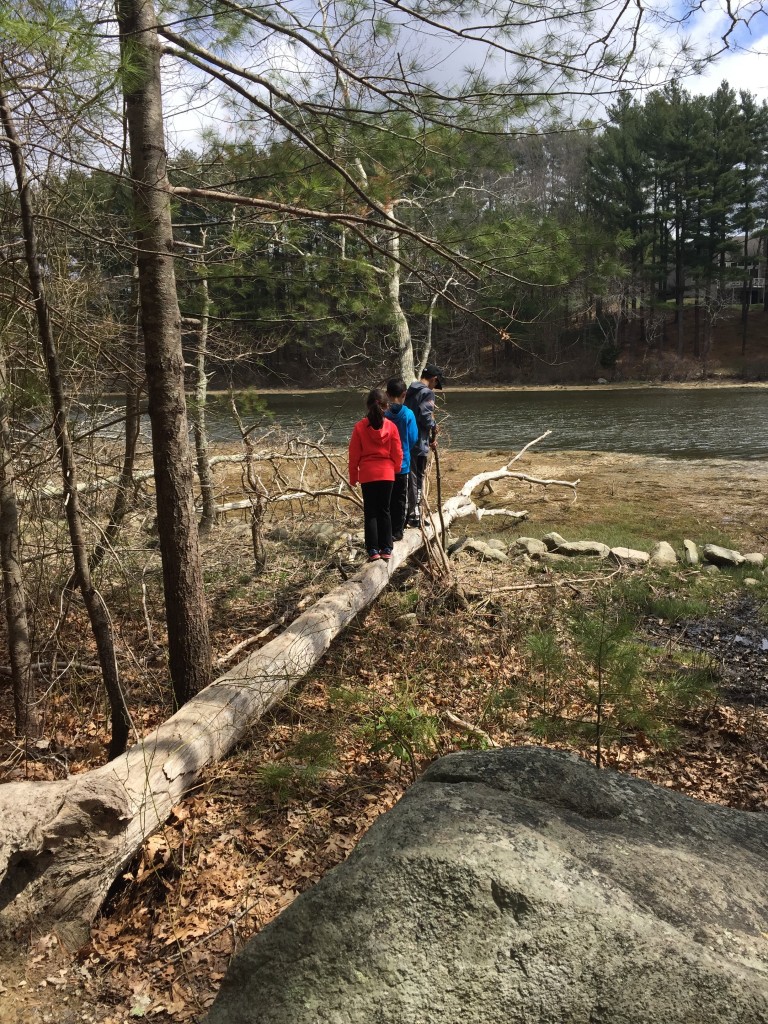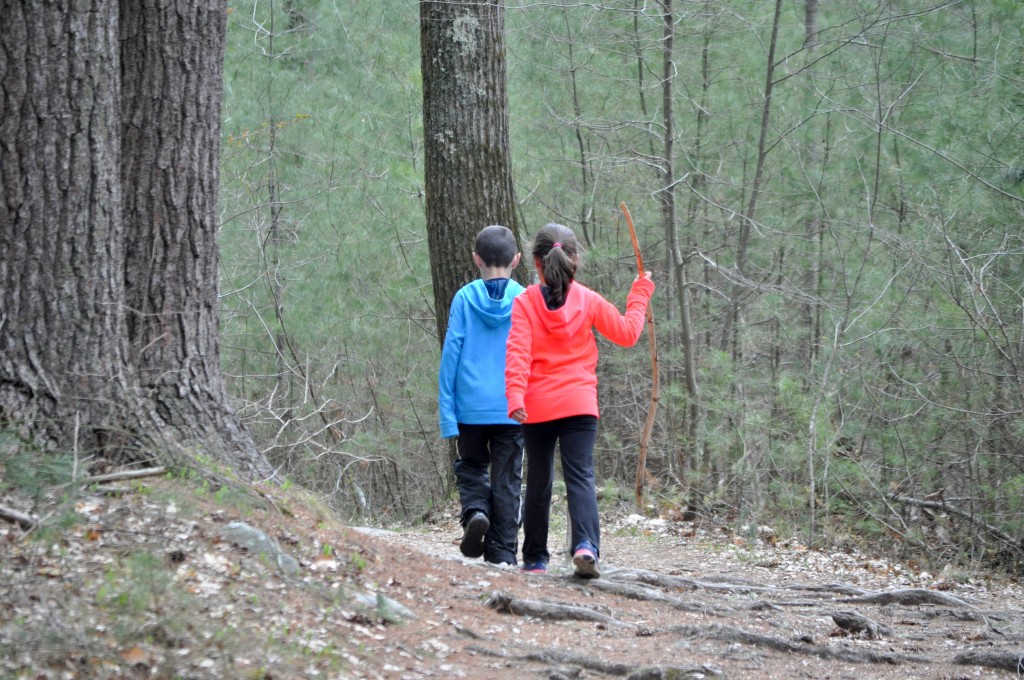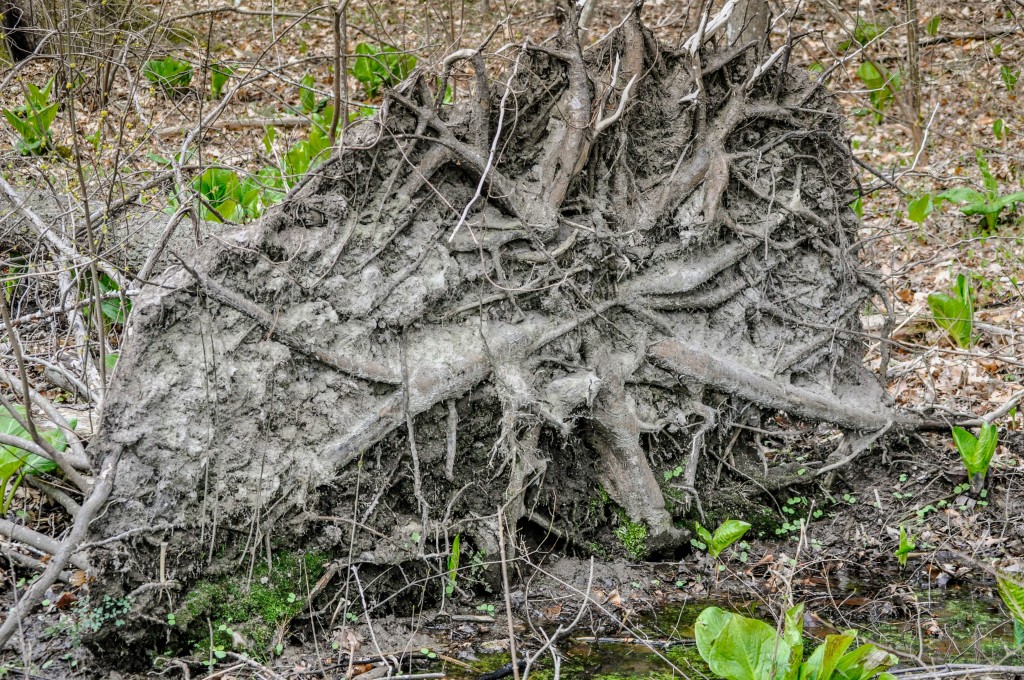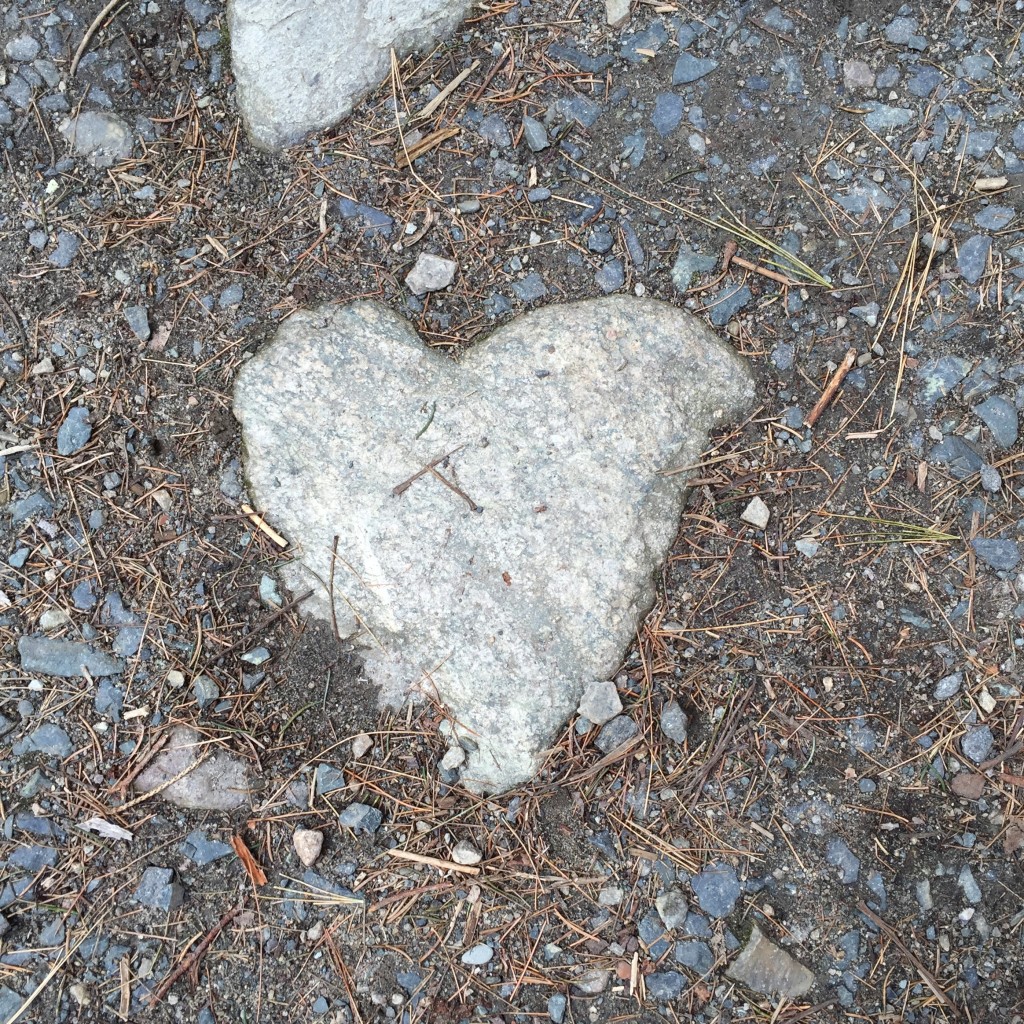 Don't forget to look up...