Showcase Cinemas are offering your kids another way to get rewarded for reading this summer with Bookworm Wednesdays.  Every Wednesday from July 6th – July 27th, just bring a book report with you to the select Bookworm Wednesdays movie and that's your price of admission!
Bookworm Wednesday begin at at 9 a.m. in Revere, Woburn, Lowell, Randolph and Farmingdale.  Download the book report form.
Bookworm Wednesday starts at 10 a.m. in Patriot Place, Legacy Place, North Attleboro and other participating locations.  Download the book report form.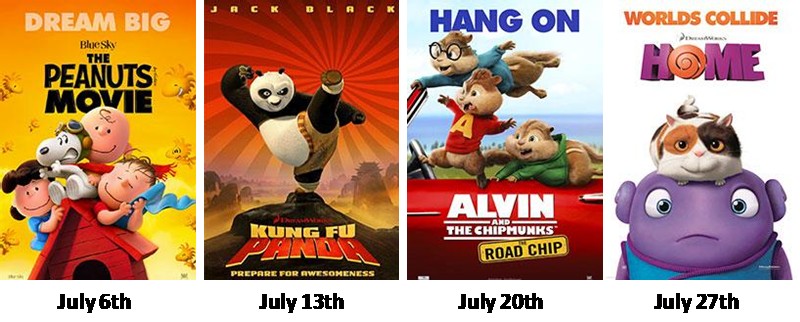 Children under six who accompany a participant and adults who accompany a participant receive free admittance to the Bookworm Wednesdays movie and do not need to submit a book report. No purchase necessary.
Other local Summer Reading programs include: