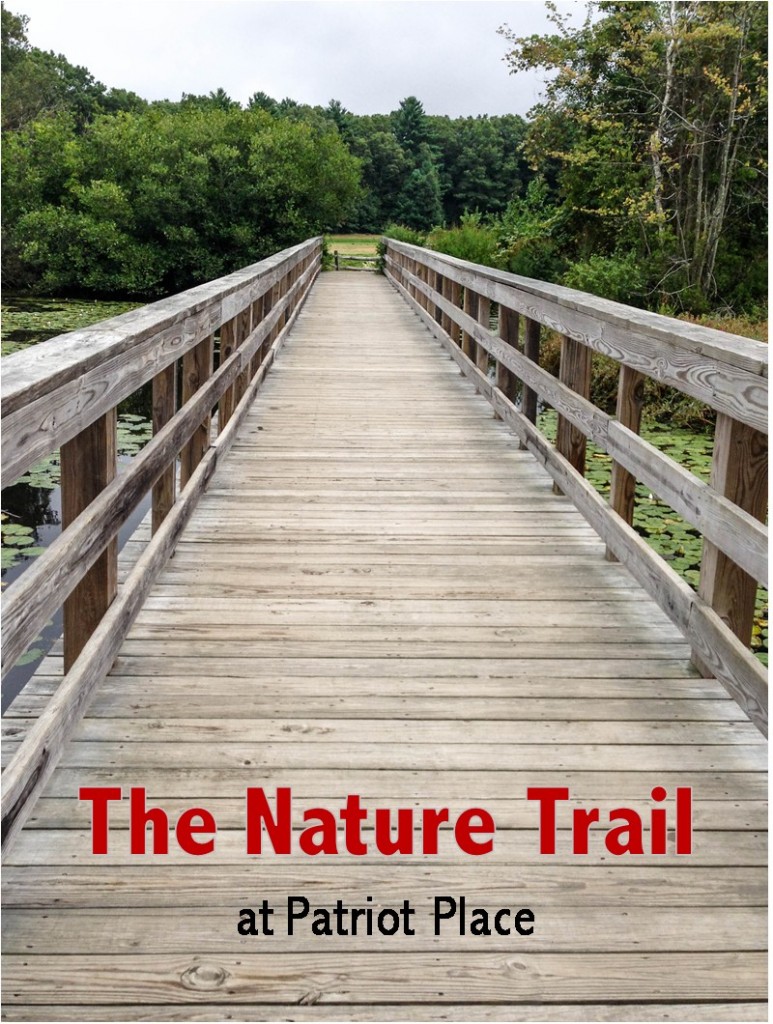 If you're looking for a quick, easy (and free) outing with the kids, The Nature Trail & Cranberry Bog at Patriot Place is a great spot to spend a few hours.  The trail, located right behind Bass Pro Shops, is an easy, half-mile walk through lily ponds, cranberry bogs and shady wooded areas.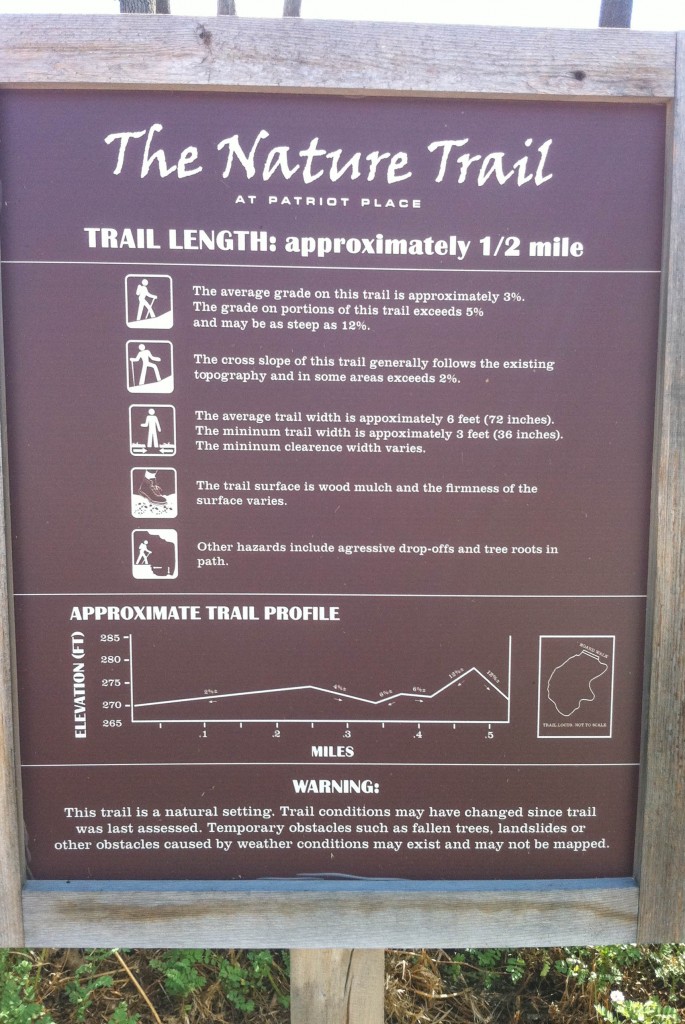 Most of the trail is covered in wood chips, with the exception of three wooden bridges, great for peering down into the pond and spotting turtles, frogs and fish!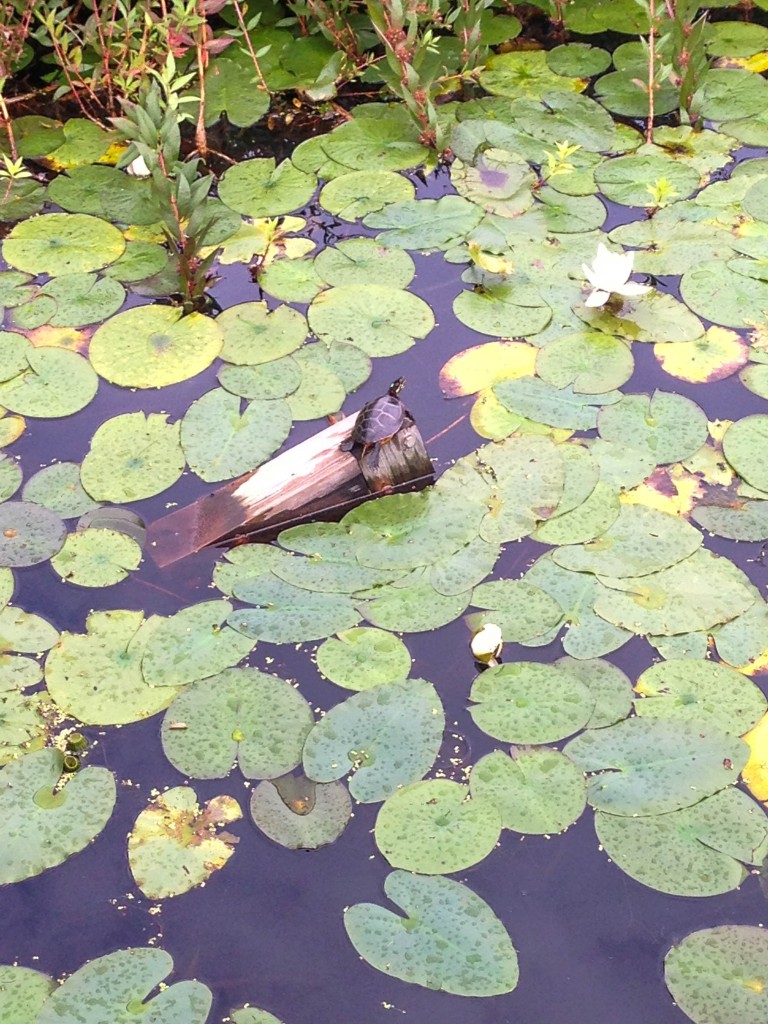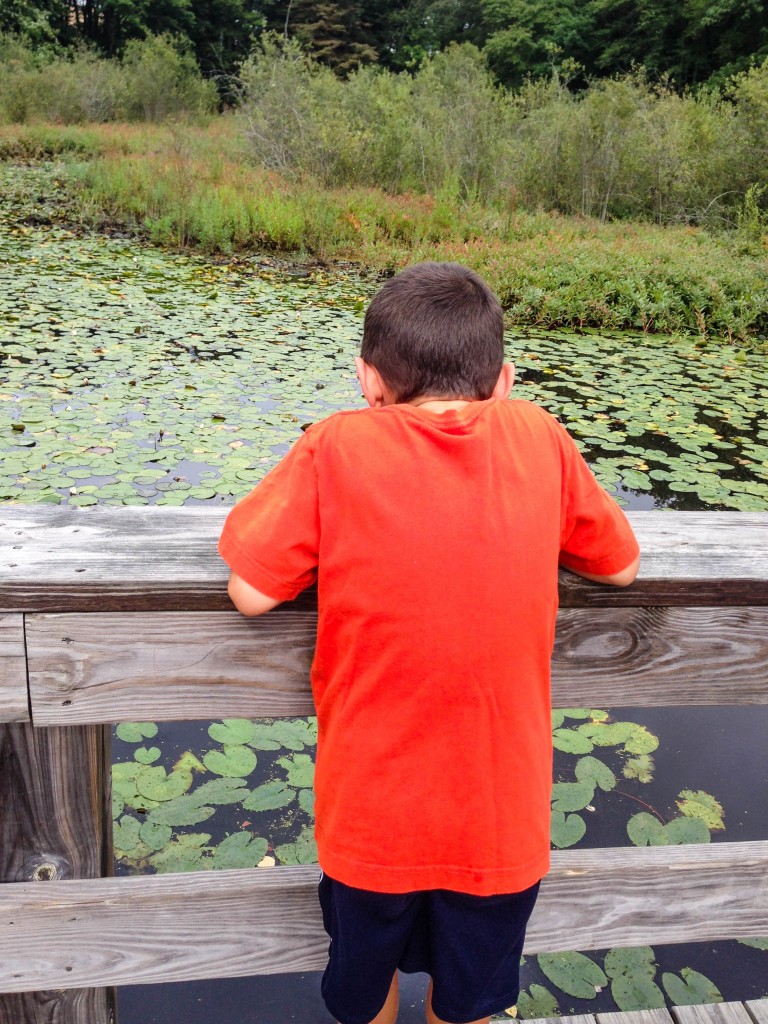 At the opening to the trail, there is a little waterfall/fish pond area with chairs, perfect for a little post hike snack.  My kids loved climbing on the rocks and watching the fish swim lazily in the pond.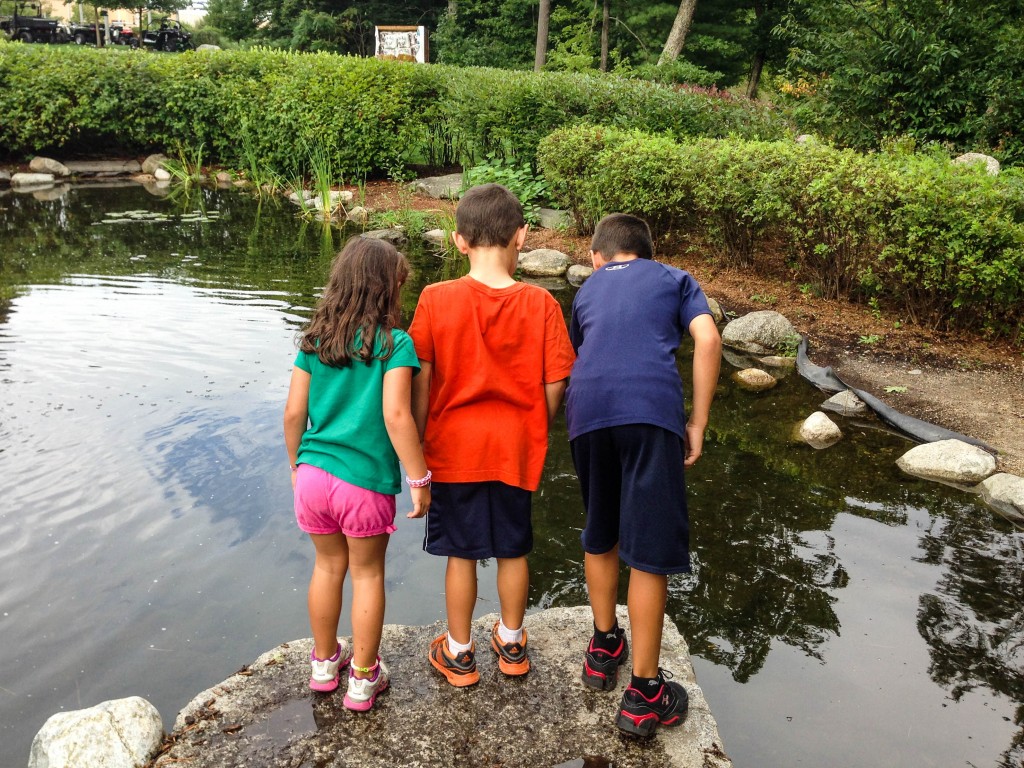 The trail is directly behind Bass Pro Shops, where there is so much for little eyes to see.  Check out the 50 foot whale suspended from the ceiling, a 21-foot waterfall that leads to a giant aquarium filled with hundreds of fish and turtles, caves and viewpoints all around the aquarium, a laser-shooting arcade, and wild (stuffed) animals at every turn.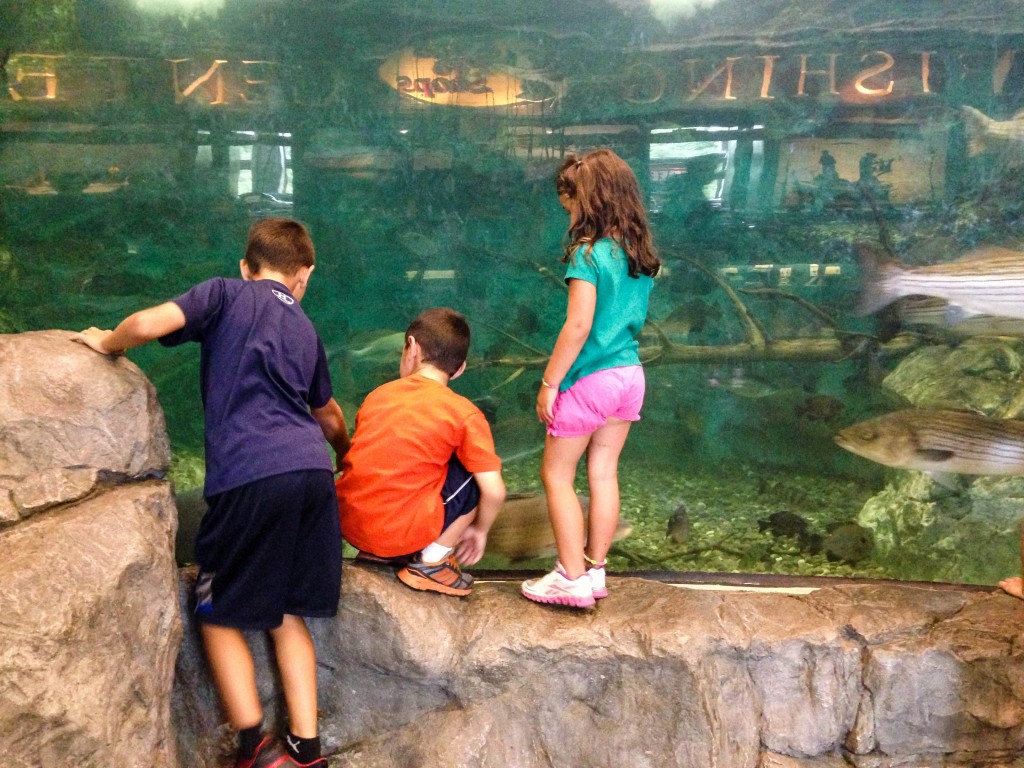 If you've still got energy after all that, pop over to the many shops and restaurants at Patriot Place!
The Nature Trail is open from dawn to dusk, 7 days a week.  There is plenty of parking in a lot set behind and to the right of Bass Pro Shops.  For more information, visit patriot-place.com/thebog.