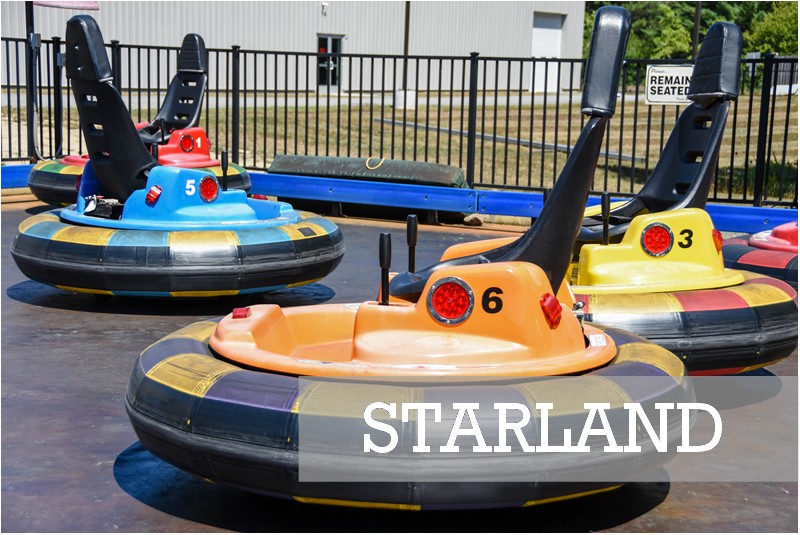 Starland in Hanover is an easy spot to stop when you need something to do with the kiddos.  The outdoor Funpark features go karts, bumper cars, mini golf, a rock wall and batting cages.  Indoors you can keep busy with laser tag, an arcade, and multiple indoor sports courts.  Hungry?  Grab a bite to eat at the Starland Cafe!
Starland has changed a lot since I was a kid.  Remember this?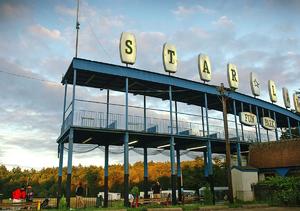 The double tiered driving range is long gone, and has been replaced by The U and Starland Funpark.  We drove down to check out the Funpark on a day when we had a couple of hours to fill.  It did not disappoint.
The bumper cars were a huge hit.  My three kids (12, 10 & 8) laughed the entire time.  Your ride is set to music and lasts for one song.  They had a blast slamming into each other, or just spinning in circles!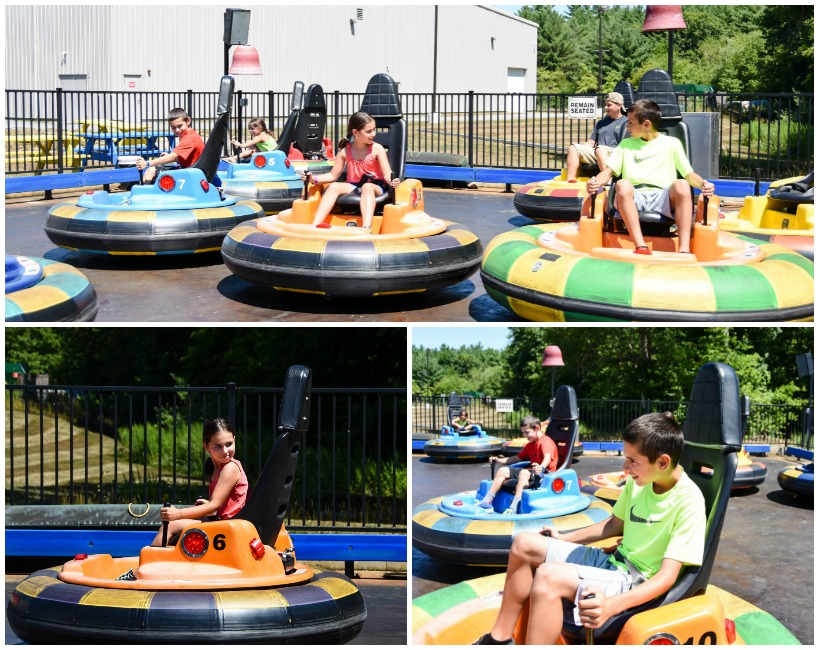 We did some laps in the go karts as well. The older two rode solo, and I paired up with my 8-year-old (the attendant recommended we take a double car since these things are kind of tough to steer).  There's a little "boost" button on your steering wheel that you get to use twice during your ride.  Perfect for when you want to zip by your older brother on a straightaway!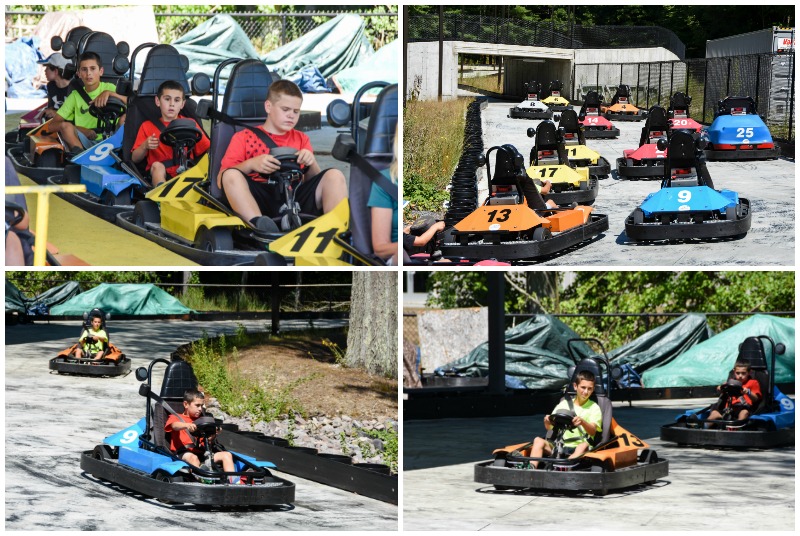 Next time we come back down to Starland we're going to try a round of mini golf, and take a few turns on the outdoor rock wall.  The indoor arcade and laser tag would be perfect to keep busy on a rainy day!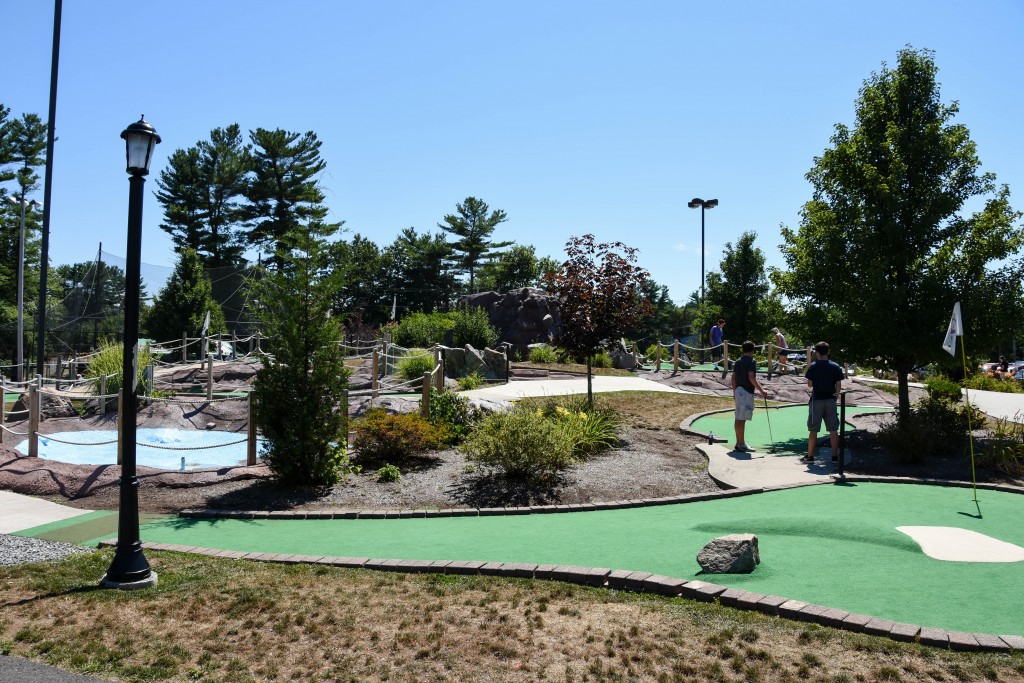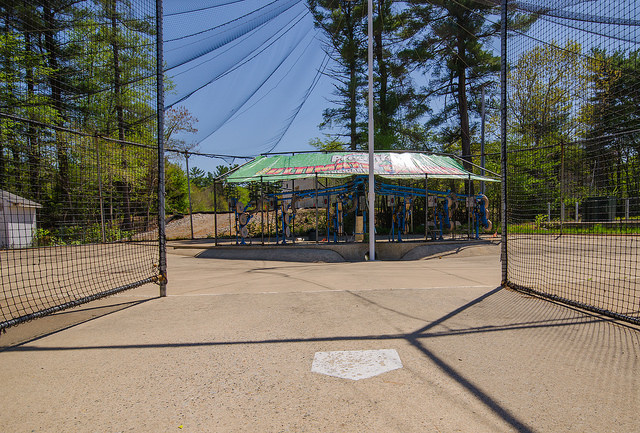 Everything that you purchase is loaded on to a Starland card that is swiped by the attendant at each ride/activity.  You pay individually for each ride, and that can add up quickly, so it can be worth it to get the multi-ride options.  Pricing is as follows:
Go Karts
$9.00 each ride, or 5 for $40.00
Double Go Kart  $11.00
Bumper Cars
$6.00 each ride or 5 for $22.00
Mini Golf
$9.00 Adult, $6.00 Child, Under 4 Free
Rockwall
$6.00 each climb or 5 for $22.00
Batting Cages
$2.00 each, or 12 for $20, 25 for $40.00
Ultimate Star Land Park Pass
$69 per person:  $5.00 Arcade Card and Unlimited Everything else (good for day of purchase)
Star Land Fun Pack:  One of Everything (No Expiration)
$35 per person:  Go Karts, Bumper Cars, Rockwall, Laser Tag, Mini Golf, and a $5.00 Arcade Card
Laser Tag and Arcade
Laser Tag $7.00 or 5 for $30.00
Special: 3 games of Laser Tag + $5.00 Arcade Card $21.00
Follow Starland on Facebook to keep up with the latest info and get special deals for their fans!
Hours of operation*:
Sunday-Thursday  10:00am – 9:00pm
Friday  10 am  –  10:00pm
Friday Night Teen Special 8:00pm
Saturday 10:00am –  10:00pm
Go Karts Open Daily at 11:00am
Last Mini Golf sold 30 minutes prior to close
*subject to change, check with website for updated information