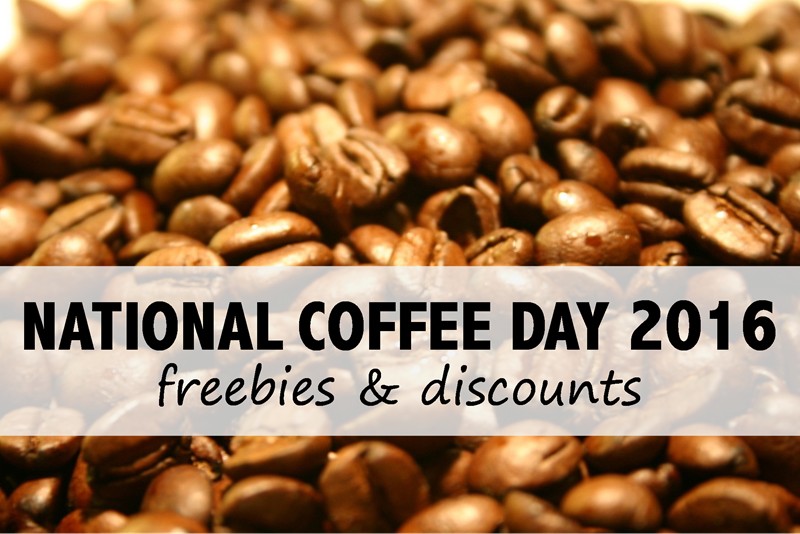 Thursday, September 29th is National Coffee Day!  Of all the made up "National Holidays", here's one I don't mind at all, (it's right up there with National Cookie Day, which is December 4th in case you were wondering).   Several chains are jumping on board with freebies and deals for their customers, so take a look at our roundup and go get your coffee fix on the cheap!
Bruegger's Bagels
Enter their Bottomless Mug giveaway – details here.
Cumberland Farms
Get a free hot or iced coffee by texting "FREECOFFEE" to 64827 on September 29th.  One mobile coupon per customer, at participating locations.
Dunkin' Donuts
Get a medium hot coffee for 66¢ in honor of Dunkin Donuts' 66 year anniversary.
Krispy Kreme
On Thursday, September 29th, get a FREE Original Glazed Doughnut and a FREE 12 oz cup of coffee at participating US locations.
Marylou's
Get a medium hot coffee for 30¢, regular or gourmet flavored.
Starbucks
No free coffee, but the chain will donate a coffee tree on behalf of each customer who purchases a brewed Mexico Chiapas coffee in a participating U.S. and Mexico stores on National Coffee Day.