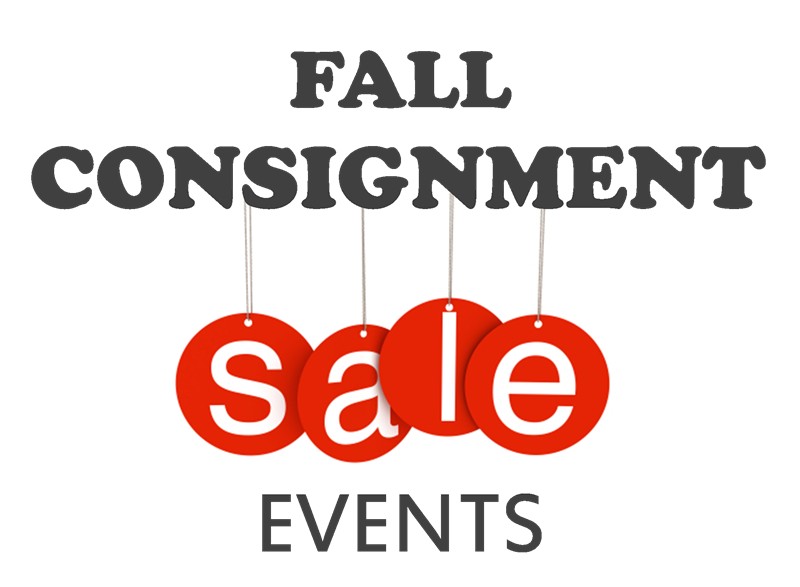 We are in need of some major fall shopping around here, but with three kids that are not exactly gentle on their clothes, I need to be as economical as possible.  One way to fill those closets and drawers with fall clothing on a budget is to take advantage of local Children's Consignment Events. 
Consignment events are held seasonally (usually fall and spring) at venues throughout the South Shore.  There are racks upon racks of clothing, shoes, gear, and even toys to look through, and you can't beat the prices.  Items are in excellent used condition, some even new with tags.   Just show up at the sale, preferably with a large basket or tote to hold all your treasures, and shop away!
If you're not interested in buying, but need to unload your child's outgrown/unwanted items, these events make consigning a breeze!  It's a great alternative to the traditional consignment shops, letting you earn money from your items in one weekend, instead of waiting weeks or months for your gear to sell.
Most of the area seasonal consignment events offer exclusive "VIP" pre-sale nights before they open up to the public.  You can gain access to the pre-sale by either becoming a consignor, or volunteering to work at the sale.
Check out our list of consignment events happening around the South Shore this fall, and mark your calendars!
NEXT SIZE UP KIDS CONSIGNMENT SALE
Where:  John Smith Sports Center, Milford
When:  September 29, 2016 – October 2, 2016
Website: nextsizeupkids.com
Facebook:  www.facebook.com/NextSizeUpKids
SEASIDE MOTHERS OF MULTIPLES
Where:  St. Christine's Parish, 1295 Main Street, Marshfield
When:  October 15, 2016
Website: www.seasidemoms.org
Facebook: www.facebook.com/seasideMOMstagsale
THERE THEY GROW AGAIN – Hanover Sale
Where:  Hanover Mall, 1175 Washington Street, Hanover
When:  October 20-23, 2016
Website: theretheygrowagain.com
Facebook:  www.facebook.com/TTGACS

LITTLE SEA STAR CONSIGNMENT SALE
Where:  Dennis Port, MA
When:  November 5-6, 2016
Website: www.facebook.com/lssconsignment
Facebook:  www.facebook.com/events/1119315821488544/
THE CHILDREN'S CLOSET SALE
Where: Memorial United Methodist Church, Taunton
When: November 5-6, 2016
Website: thechildrensclosetsale.webs
Facebook:  www.facebook.com/TheChildrensClosetSale
THE CHILDREN'S CLOTHESLINE
Where:  Cardinal Cushing Gym, 405 Washington Street, Hanover
When:  November 19-20, 2016
Website: www.thechildrensclothesline.com
Facebook:  www.facebook.com/childrensclothesline
Tips for Shopping Consignment Events:
Shop early.  If you can get into the VIP/pre-sales, do it.  Consign or volunteer, it's worth it to get to the best items early.  Plus, most sales will give you a higher percentage of your proceeds when you volunteer!
Make a list.  There will be a TON of items to look through and it can be a little overwhelming at first.  Make a list of your top needs, maybe even noting full selling price for big items so you know when you spot a great deal.
Bring a basket or tote.  Something that fits a lot, and that you can carry comfortably.  You need to have both hands free to shop!
Happy shopping!