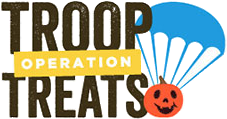 This Halloween, kids can trade their candy for a toy and give troops something to smile about!  Bring your Halloween candy to any Kool Smiles dental office starting Friday, Oct. 28 through Saturday, Nov. 5. For every 25 pieces of candy you donate, Kool Smiles will give you a toy!*
Through Kool Smiles' partnership with Operation Gratitude, the donated candy will be sent in care packages to our brave men and women serving in the Armed Forces overseas to remind them of home sweet home.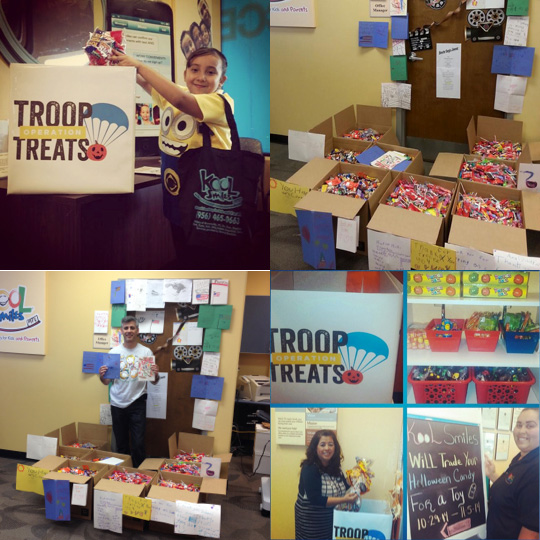 Click here to find a Kool Smiles office near you.  You don't have to be a current patient to participate!
To learn more about Operation Troop Treats, click here.
*All Kool Smiles offices throughout the country are participating from opening time Friday, Oct. 28 through the end of business Saturday, Nov. 5. Every child taking part will receive one toy for every 25 pieces of unopened candy in its original intended packaging (individual sticks of gum, for example, will not be accepted). There is a limit of three toys per child and toys will be distributed on a first-come, first-served basis.