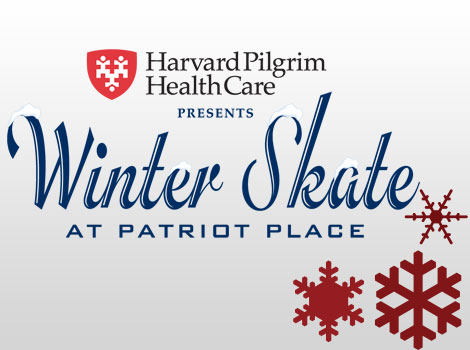 Winter Skate at Patriot Place in Foxboro is a fun winter destination for families on the South Shore.  And at $6 per child and $8 per adult for unlimited skate time, it's also affordable!
The rink is located in the parking lot just outside of CBS Scene and the Patriots Pro Shop.  Bring your own skates, or rent a pair at the rink for $4.  And if you bring a coat donation for Cradles to Crayons, you can save $2 off your admission price.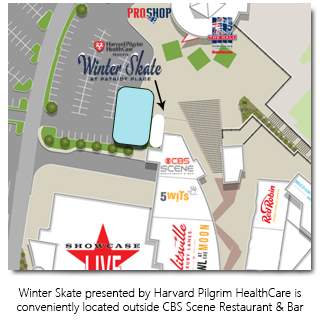 Pay your admission, rent skates, and even grab some hot chocolate in the tent right next to the rink.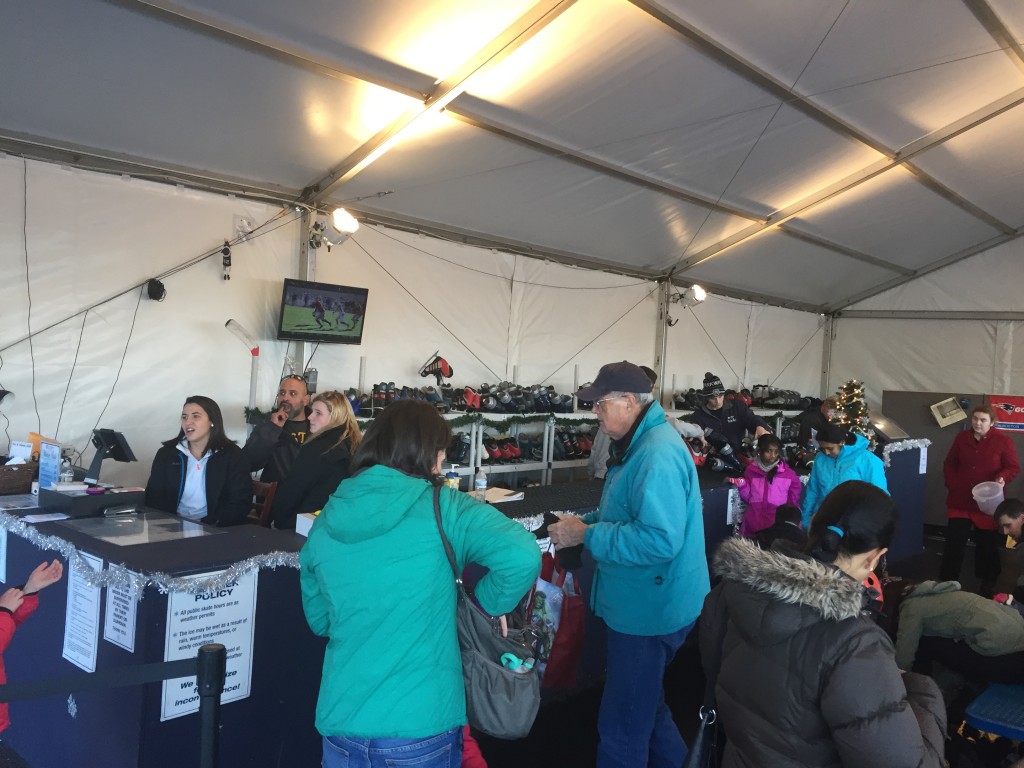 There are no limits to skating times, so you're free to enjoy the ice for as long as you like.  They pump in music to keep the fun going.  My kids didn't want to leave, even when a snow squall blew through!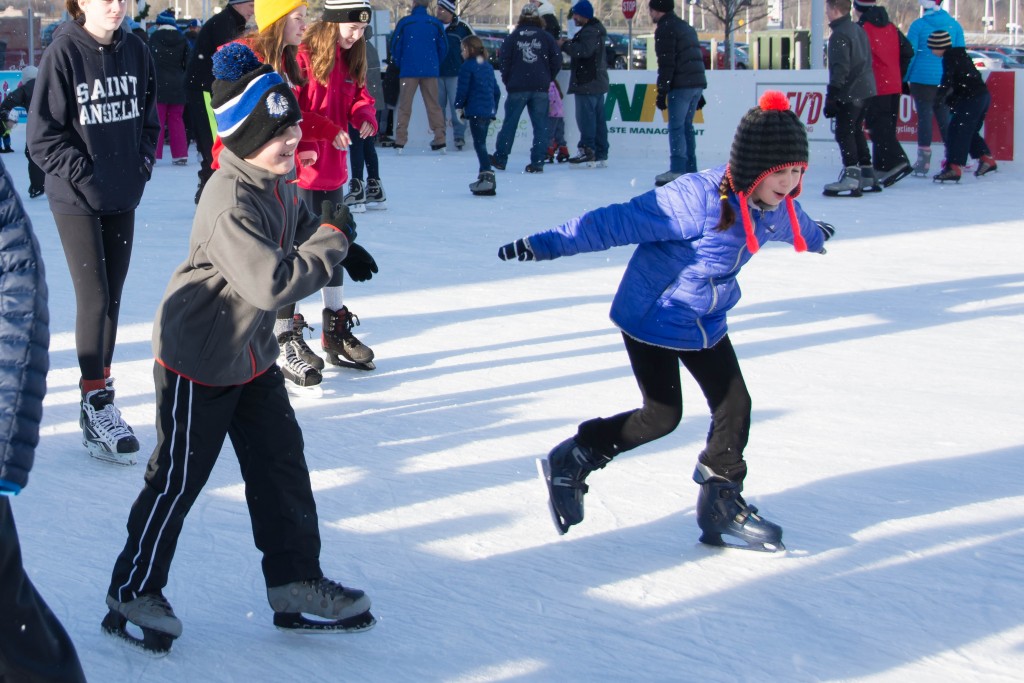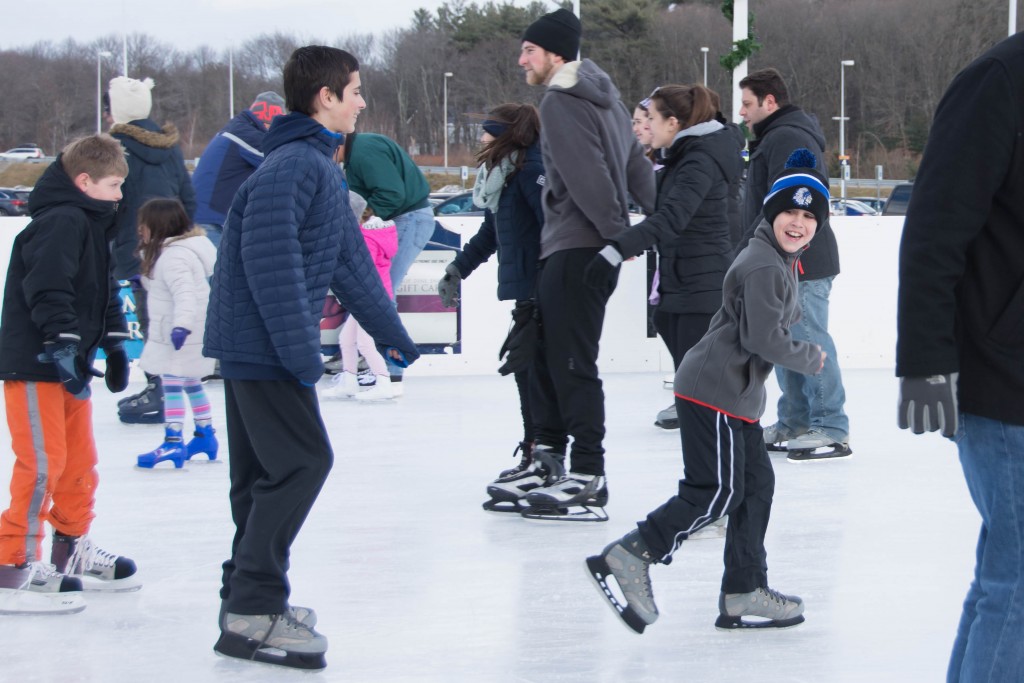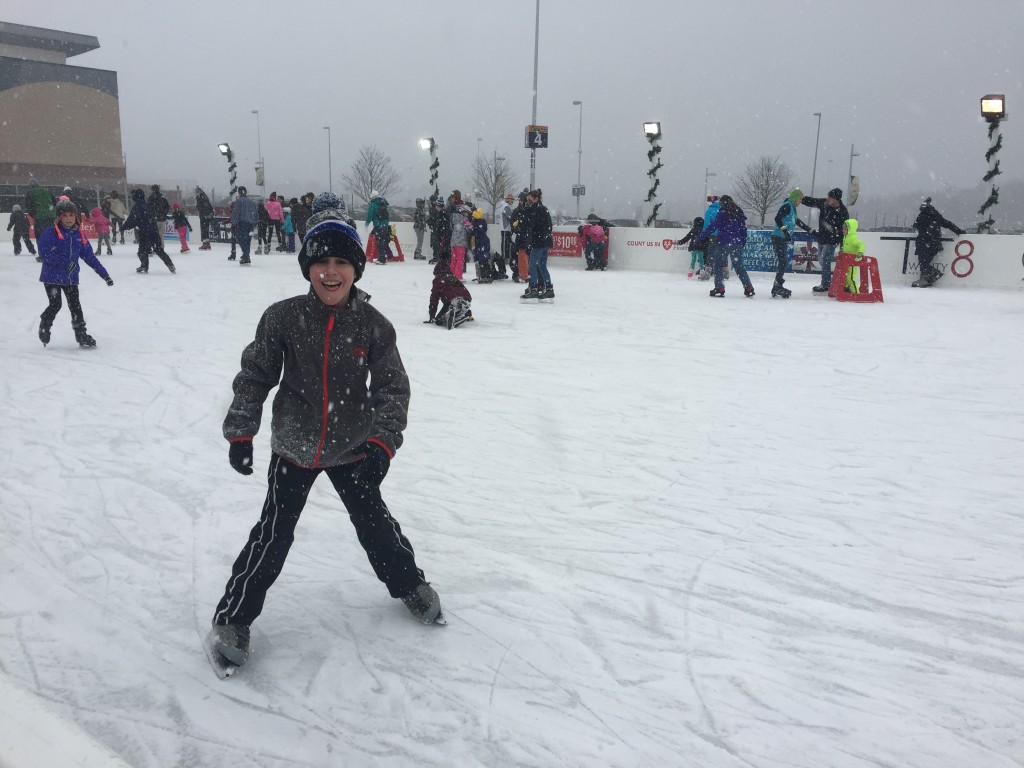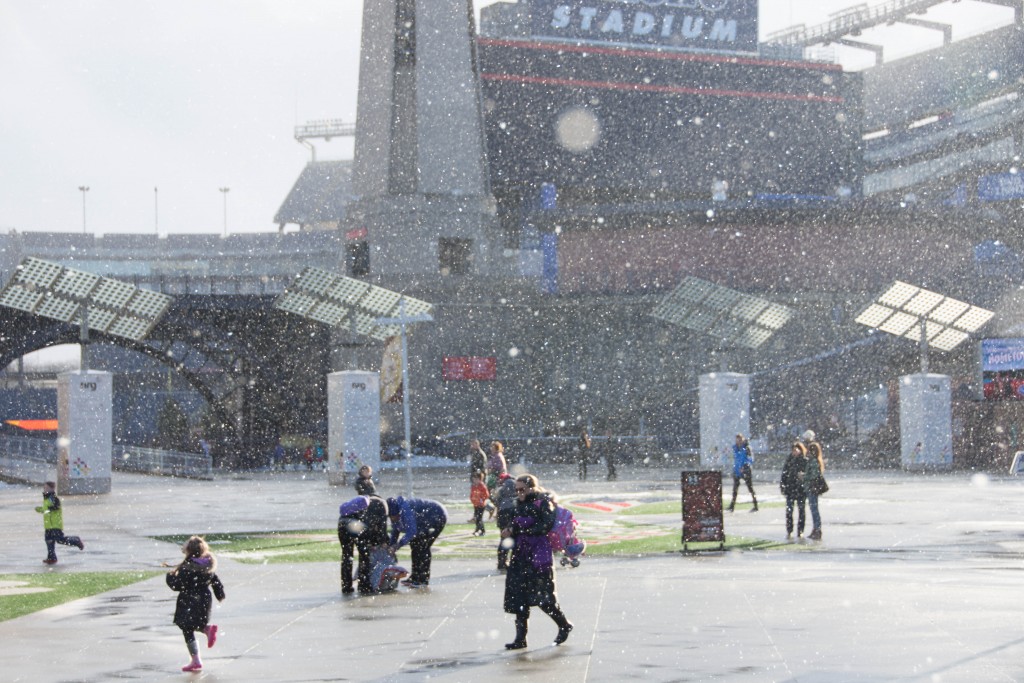 Season Passes are available for purchase at the Winter Skate Tent, Family passes (up to 5 immediate family members) are $125, One adult season pass is $75, and a children's season pass is $60.
2017-2018 Hours of Operation:
Monday - Thursday: Opening at 4:00 PM*
Friday: 4:00 PM - 10:00 PM
Saturday & All School Holidays: 11:00 AM - 10:00 PM
Sunday: 11:00 AM - 9:00 PM
*Closing times may vary. Call 508-203-2100 for updated information.
2017-2018 Rates
Adults: $8
Children (12 and under): $6
Seniors (65 and older): $6
Ice Skate Rentals: $4
*$2 off admission price with a coat donation to Cradles to Crayons
Note:  Winter Skate hours may vary due to inclement weather, holidays, Gillette Stadium events, or pre-scheduled private events. Updates to the schedule will be posted at www.patriot-place.com/winterskate.
EDITED TO ADD: