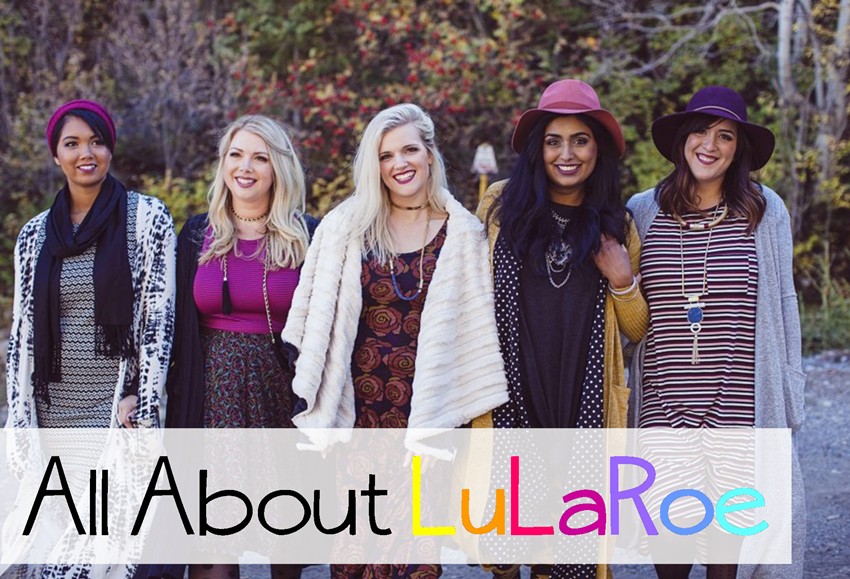 LuLaRoe, it's toted as the brand where fashion meets comfort.  You've probably seen posts in your Facebook feed, or been invited to a "party" or two.  The company, founded in 2013, is popular for it's fun prints, and is a great way for moms to make some money at home.  These clothes are are sold exclusively through LuLaRoe Fashion Consultants, who share items through social media (Facebook) and/or pop-up boutiques and parties.
Fun fact:  LuLaRoe owner DeAnne Stidham named the company after her first three granddaughters, Lucy +Lola+Monroe = LULAROE.  She also names every one of their skirts and dresses after one of her family members.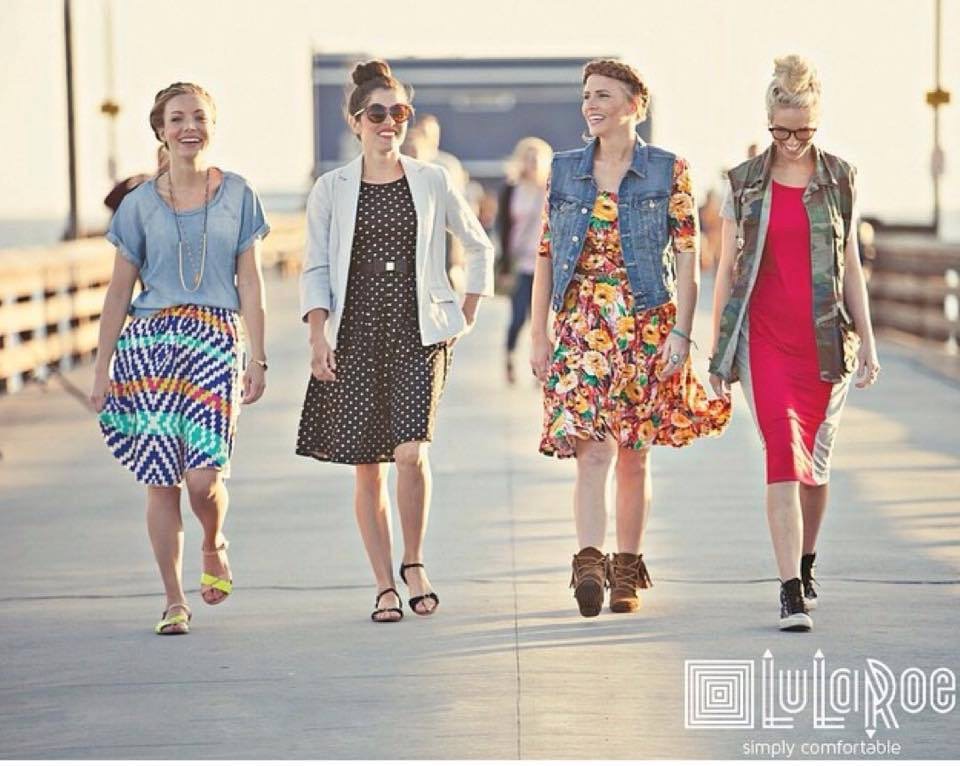 We recently talked to local mom and LuLaRoe consultant, Kristen Dunmead to find out why she loves the brand and why we should check it out. Kristen sent me a few pieces to try for myself, and the first thing that I noticed was how SOFT everything is!  They screamed comfort.  And the colors are so fun and bright!  I can see why so many people are addicted to LuLaRoe.
Read on to find out more about Kristen and her experience with this fun new brand:
Tell us about yourself!
My name is Kristen Dunmead and I live in Easton, MA with my husband, Ryan, and two children.  I am a stay at home mom to Colin (7) and Courtney (3).  We moved to Easton 4 years ago and I absolutely love it here – I am involved in the MOMS Club and help at the PAC at my sons elementary school.  I love spending time with my family and friends.
Tell me about LuLaRoe?
LuLaRoe is a fun, comfortable and affordable clothing line.  Each unique design is printed on high quality fabric then sewn into 5,000 garments.  There are 33 different styles of womens, mens & girls clothes!  Women's sizes range from xxs to 3xl so something for everyone.
Why did you decide to become a LuLaRoe consultant?
I fell in love with the company when I went to an in home pop up and an online pop up within a week of each other and became obsessed with the clothes.  I did some research on the company and love everything it stands for.  It is such a fun giving company! As a stay at home mom I give everything to my kids (which I absolutely love and wouldn't change) but it is so great to have something for myself.  It gets me to stay social, have fun and make money!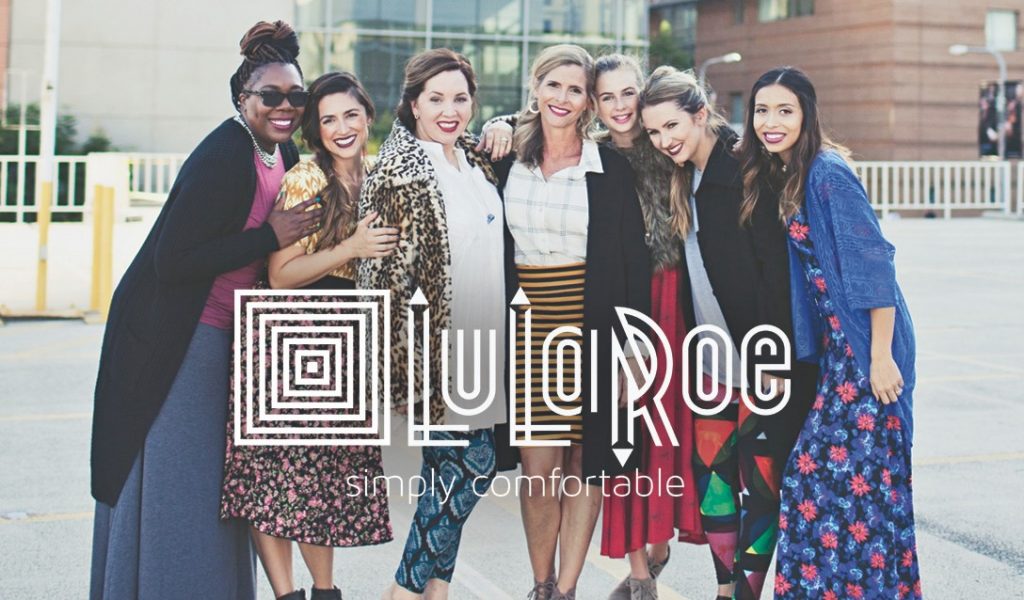 What is your favorite thing about selling LuLaRoe?
My favorite thing about selling LuLaRoe is that it is fun! I love hosting parties and watching friends & family enjoying themselves trying on the different styles together.  As a stay at home mom it helps bring in extra income on our time!  It has become a family business – my husband is so supportive and helps with all aspects and our kids love helping us open new boxes of inventory!
Why does the LuLaRoe brand stand out?
LuLaRoe stands out because of its comfort and all its amazing prints!  The prints are always changing so the excitement is in waiting to see what the new patterns will be!
What is your favorite LuLaRoe item?
My Favorite item is the Cassie Skirt.  It is a pencil skirt that looks great on every size!  It is comfortable enough that you can play on the floor with your kids but still feel fashionable – wear it to work or during a night out.
What items would you recommend for a new LuLaRoe customer?
I recommend that someone new starts with our "butter" soft leggings!  They are fun & comfortable – you can layer them under a dress or wear with any of our tops which are long enough to cover all the necessary parts when wearing leggings.  Once you put a pair on you will never go back to regular leggings and you will want to try the other styles!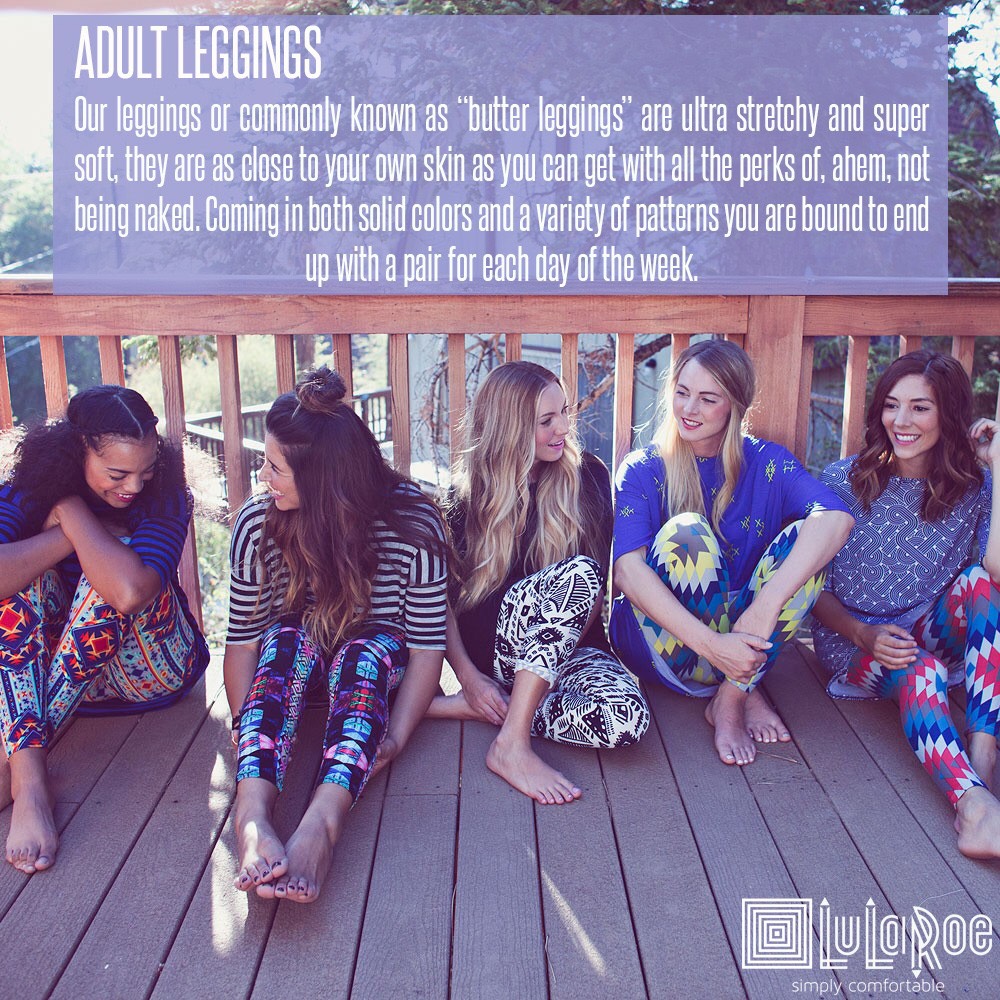 Want to know more?  Need to get your hands on some leggings?  Find Kristen on Facebook (LuLaRoe kristen Dunmead), or email her at lularoekristendunmead@gmail.com!