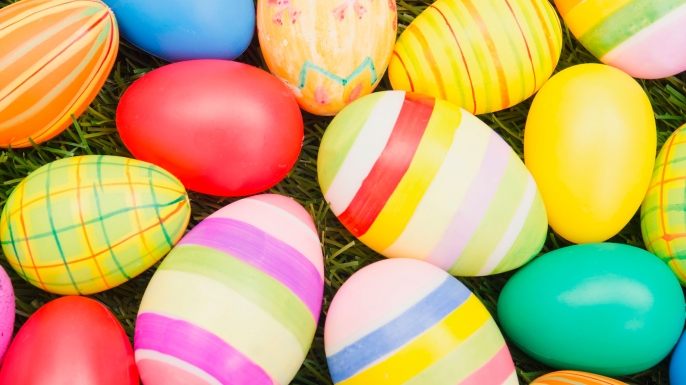 Hop on over to one of these local spots to have your picture taken with the Easter Bunny!  For more local Easter fun, check out our list of Easter Events.
Bass Pro Shop Foxboro
April 8-9 & 15-16 11am-6pm, April 10-14 6-8pm, April 14 2-8pm
Free 3x6 photo with the Easter Bunny each day.
Buttonwood Park Zoo
April 8th, 9th & 15th at 9:30am
See the Easter Bunny during Easter EggZOOberance.  Don't forget your camera!
Emerald Square Mall
March 17 - April 15
See mall website for times.  An Extra Special Bunny Night will be held on April 2nd from 8:30am-10am for children with special needs.  Pet Night is April 9th from 6-7:30pm.
Hanover Mall
March 25 - April 15
Photo Hours are Monday to Saturday from 10am-8pm and Sundays from 12pm-6pm on Sundays.
Kingston Collection
March 24 - April 15
Get you photo taken with the Easter Bunny at Center Court.  See mall website for hours.
Paragon Carousel
April 15th, 12pm-3pm
Carousel open from 11am-5pm, see the Easter Bunny 12-3pm.
Roger Williams Park Zoo
April 8th, 9th, 14th & 15th
See the Easter Bunny at the zoo's Spring Festival on April 8th.  Also visit with the Easter Bunny on Sunday April 9th, Friday April 14th, and Saturday April 15th from 10:00am – 3:00pm at the Carousel.  Bring your camera!
Silver City Galleria
April 1st - 15th
Monday through Saturday from 11am-7pm, Sunday from 12pm-6pm.
South Shore Plaza
March 10 - April 15
See the Easter Bunny's hours.  Pet Photo Day on April 9th from 6:30-8pm.
Whole Foods Market Weymouth
April 13th, 4:30-6:30pm
Join us in the Kids Play Area for free photos, egg hunt and a basket of fun! Registration required, please call: 781-277-5200.
Happy Easter all!
Like this article?  Check out...