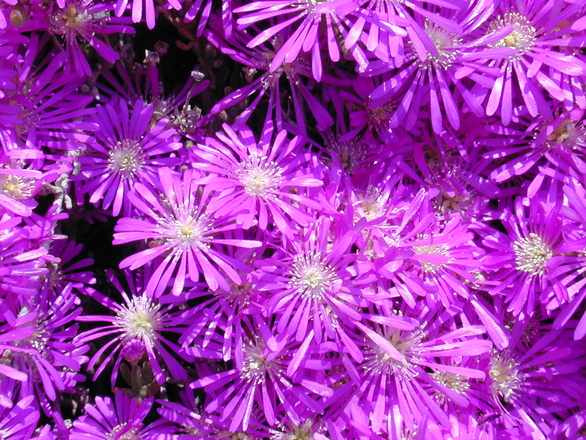 Looking for something fun to do during April Vacation Week? We're building a list of local events, activities, day camps and more, designed to keep your kids happy and entertained all week long  Whether you're looking to spend the day or just drop in for an hour, we've got you covered.
Here's what's going on around the South Shore this April Vacation week:
Vacation Week Activities at Whole Foods in Weymouth
April 17:  Edible Creations with Teresa, 10am, 10pm, 2pm
April 18: Big Ryan's Tall Tales, 10am
April 19: Story & Sign with Maribeth, 10am (call to sign up)
April 20:  Kids Club with Phil, 10:30am
April 21:  Sing Along with Matt Heaton, 10am
Vacation Week Activities at Whole Foods in Hingham
April 17:  Story Time with Martha, 10am
April 18:  Seedlings Workshop with Holly Hill Farm, 10am
April 19:  Music Together with South Shore Conservatory, 10am
April 20:  Kids Yoga with Kate, 10am
April 21:  Kids Club with Marsha, 10am
South Shore Children's Museum
April 18:  PJ Mask Day
April 19:  Train Day
April 20:  Mauna Party
April 22:  Earth Day
Story Time at Barnes & Noble Braintree
April 21:  You Don't Want A Unicorn, 11am
April 22:  We Are The Dinosaurs, 11am
Story Time at Barnes & Noble Hingham
April 17:  Make Way for Ducklings, 10:30am
April 18:  Harold and the Purple Crayon, 10:30am
April 19:  The Rainbow Fish, 10:30am
April 20:  If You Give A Mouse A Cookie, 10:30am
April 21:  The Little Engine that Could, 10:30am
April 22:  We Are the Dinosaurs, 11am

Spring Break Jump Start Clinics at Goldfish Swim School
April 17-21
One month of progress in just ONE week. That's all it takes with our Jump Start Clinics. Our "special" SPRING BREAK clinics are now available for booking. Each clinic includes 5 consecutive lessons (Monday – Friday) at the same time with the same instructor (April 17th – 21st).   Call us for more information – 781-519-6363.
Liberty Week at Battleship Cove
April 17-21, 9am-5pm
"Liberty" is military term for vacation. Visit the museum for a fun-filled week of educational activities showcasing a sailor's life aboard a Navy ship.  All activities are included with general admission.
Kids Classes at Painting with a Twist in  Braintree
Kids class is for recommended for ages 6 to 10. This is 3 hours where we'll paint a painting eat pizza and watch a movie. Parents are welcome to attend and paint, attend and not paint, or drop the kiddos off and go get pampered.
April 17:  Sammy the Sea Turtle, 11am-2pm
April 18: Neon Dragonfly, 11am-2pm
April 19:  Baby Unicorn, 11am-2pm
April 20:  Paint Your Own Jersey, 11am-2pm|
April 21:  Love Trees, 11am-2pm
Mixed Media Days at Claychick
April 18-20
Spend your April break creating!  Create fun and unique mixed media projects with canvas, clay or pottery.  April 18: Beauty and the Beast, April 19: Power Rangers, April 20:  Smurfs.
Activities at South Shore Natural Science Center
April 17: Southwick's Zoo Live Animal Shows at 11am and 1pm. Ages 3 and up.  For tickets call 781-659-2559.
April 18-21: Be a Scientist!  Investigate, measure, question, and use scientific tools and investigate a different science each day (Biology, Meteorology, Geology, Water Ecology).  Ages 6-10.  Click here to register!
April 18-21: Preschool Vacation Week is a unique vacation week program for children ages 3 through 6. Teachers and Naturalists combine their talents to facilitate children's discovery of the small animals and habitats in their own backyard.
April 19:  Parents & Tots Nature Walk.  Take a leisurely guided walk with your tot to discover the wonders of the woods, pond, garden, and more!  Explore the outdoors and investigate the change in seasons with one of our naturalists. Ages 5 and under (with a caregiver)
April 21:  Tales from the Wild. Join us for a half hour of nature-themed storytelling that will delight young listeners.
April Vacation at Patriot Place
There are activities for all ages every day of the week at Patriot Place!  See links for details.
April 14:  Bunny & Chick Petting Area, 11am-3pm.
April 14: Candy Land Party, 11am - 3pm
April 14 & 17:  New England Revolution Fan Zone, 11am-3pm
April 17:  Olympic Party, 11am-3pm
April 17, 19 & 21:  Muse Paintbar Family Days
April 18: Sports Party
April 18:  A.C. Moore - Caricature Artist, 12-3pm
April 18: Balloon Twisting with Dan's Balloons at The Hall, 12-2pm
April 18:  Storytime at Showcase Cinema, 11am
April 19:  Upcycle Party, 11am-3pm
April 19:  Gino Cappelletti & Gil Santos Autograph Signing, 11:30am-1pm
April 19:  Earth Day Celebration, 12-2pm   
April 20:  Mini Golf Party, 11am-3pm
April 20:  The Children's Museum in Easton at 5 Wits, 11am-1pm
April 21:  Minecraft Party, 11am-3pm
April 21:  Bubble Show at Toby Keith's I Love this Bar & Grill, 12-12:45pm
April 21: Mad Science "Eggbert 'N Ice" Show, 1pm & 3pm
April 22:  NFL Madden 17 Gaming Station at The Hall, 10am-5pm
Mini Maker Week at Children's Museum in Easton
April 15-23
Mini Maker Week is a family-friendly celebration of invention, creativity and resourcefulness. Meet Makers who will be sharing their knowledge and talents through demonstrations and hands-on activities. We'll meet different Makers each day and explore a variety of projects from robots to textiles, circuits and more. We'll learn how science, technology and art work together to make some amazing creations.
Wild April Vacation Week at Franklin Park Zoo
April 17-21, 10am-4pm
Looking to get outside and explore during April school vacation week? Connect with incredible wildlife and spend a memorable day with family and friends exploring Franklin Park Zoo. Throughout the week, there will be zookeeper chats, a scavenger hunt, and more!
Party for the Planet at Roger Williams Park Zoo
April 17-21, 10am-4pm
Each day, guests will enjoy special events, programming highlighting conservation, and the environment. Families will also experience interesting animal encounters with the Zoo's education wild animal ambassadors, entertainment, games, and music, as well as special "Keeper Talks" to learn more from the zookeepers about exhibit animals.  Included with zoo admission.
April Vacation Zoocademy at Capron Park Zoo
April 17-21, 9am-3pm
Learn how to be a zookeeper, learn how vets care for wild animals, think like a zoologist and more.  Registration required.
April Vacation at Drumlin Farm
April 17-21
These programs are designed to keep students active and engaged during their school break, while having fun, too. Kids will spend time outdoors while they visit with our resident native wildlife, explore natural habitats across the sanctuary, and lend a hand in farm chores. There will be time to create works of nature art and make delicious farm treats while building friendships and experiencing the wonder that nature has to offer.
Providence Children's Museum
April 17:  Animal Experiences at 11:30am, 1pm and 2:30pm
April 18:  Wingmasters from 10am-2pm
April 19:  Imagination Playground from 11am-2pm
April 20:  No Time to Waste, 4 twenty minute shows at 10:30am, 11:30am, 12:30pm and 1:30pm
April 21:  No Time to Waste, 4 twenty minute shows at 10:30am, 11:30am, 12:30pm and 1:30pm
Weymouth Carnival
April 19-23
Rides, a petting zoo, games and food!  Located at Weymouth High School, 1 Wildcat Way in South Weymouth.  Print a coupon here.
Blue Man Group
From April 15-23, Blue Man Group Boston will host 26 shows including added weekday matinees that are perfect for kids of all ages.  To add to the  show experience, youngsters can also have their face painted before select shows and be transformed in true Blue Man style with tribal designs in day glow paint.