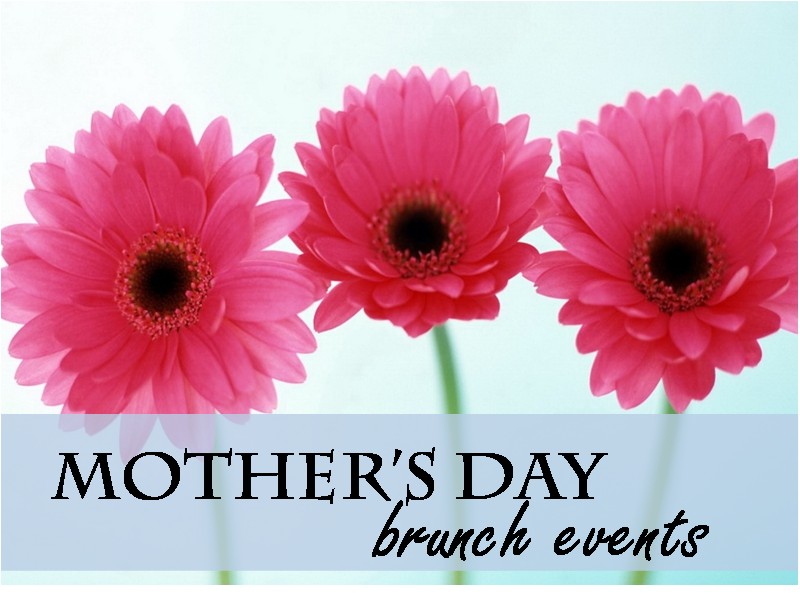 Mother's Day is May 14th, why not treat the mom in your life to brunch a relaxing brunch?   Restaurants are taking reservations now, be sure to call and reserve a seating!
I will be volleying back and forth between baseball and lacrosse games that Sunday, but if I'm lucky maybe someone will bring me a bagel and a mimosa at the field...
Local restaurants with special brunch menus for Mother's Day:
Abby Park, Milton
May 14th - 10am, 12pm, 2pm
Brunch buffet with special kids buffet available.  Call now to reserve your seating.

Alden Park Restaurant, Plymouth
May 14th - 10am, 12pm, 2pm
Enjoy our fabulous Mother's Day Brunch Buffet or Dinner Buffet with the family at Alden Park.  Take a look at our special menu that has something for everyone to enjoy.  We have 3 seatings for this brunch buffet - 10 AM, 12 PM and 2 PM.  We will also have a single seating for our dinner buffet - 5 PM.  Call to make your reservations now.  
Mother's Day Brunch Cruise
Boston Harbor Cruises
Mother's Day is a more moving experience when you're actually moving. One Boston landmark after another slips by as mom and your family savor a magnificent brunch buffet aboard Majesty, our most luxurious and well-appointed ship. At the end of the cruise, mom gets a complimentary rose and family photo to take home—you'll get high-fives all around.  Cruises set sail from 12pm-2:30pm.
Cape Cod Railroad, Hyannis
May 14th - 11:00am
Honor Mom this Mother's Day and treat her to brunch aboard the Cape Cod Central Railroad. Celebrate Mom with family and friends as you enjoy a delicious meal that bridges light and hearty fare. Give Mom the priceless gift of time with her family as you pass through iconic marshes and dunes with glimpses of the bay. Start a new tradition this year, ride the rails with Mom for Mother's Day Brunch!
Davios, Foxboro
May 14th - 11am to 9pm
Special brunch and dinner offerings are on the menu for Mother's Day.
Granite Links, Quincy
May 14th - 10am or 1pm
Accepting reservations for parties of 6 or more in the ballroom, seatings at  10am or 1pm.  $42 per person, $21 for children under 10.  View the menu here.  The Tavern offers a Sunday brunch menu as well.
Greenside Grille, Hingham
May 14th - Seatings at 10am, 12pm & 2pm
Join us on Sunday, May 14, 2017 for our Mother's Day Brunch!  Call 781-749-1720 for reservations. Also accepting special dinner menu reservations at 5pm and 7pm! Click here to view the special dinner menu.
Mockingbird Restaurant, East Bridgewater
May 14th - 10am, 12pm, 2pm & 4pm
Brunch in the Miraval Ballroom.  Call now for reservations 508-378-4911.
Port 305, Quincy
May 14th - 11am-3pm
Now accepting reservation, call 617-302-4447 or email events@eatdrinkminglegroup.com.
Other fabulous places to grab brunch on the South Shore:
Atlantica, Cohasset
Sunday Brunch from 10am-2pm
Cheesecake Factory, Braintree
Sunday Brunch from 10am-2pm
Inn at Bay Pointe, Quincy
Sunday Brunch from 10am-2pm
Jaime's Restaurant, locations in Braintree/Scituate, Whitman
Brunch served Saturday and Sunday in Braintree from 9am-12pm.
Scarlett Oak Tavern, Quincy
Sunday Brunch from 11am-2:30pm
Quarry Restaurant, Hingham
Sunday Brunch from 10am-3pm