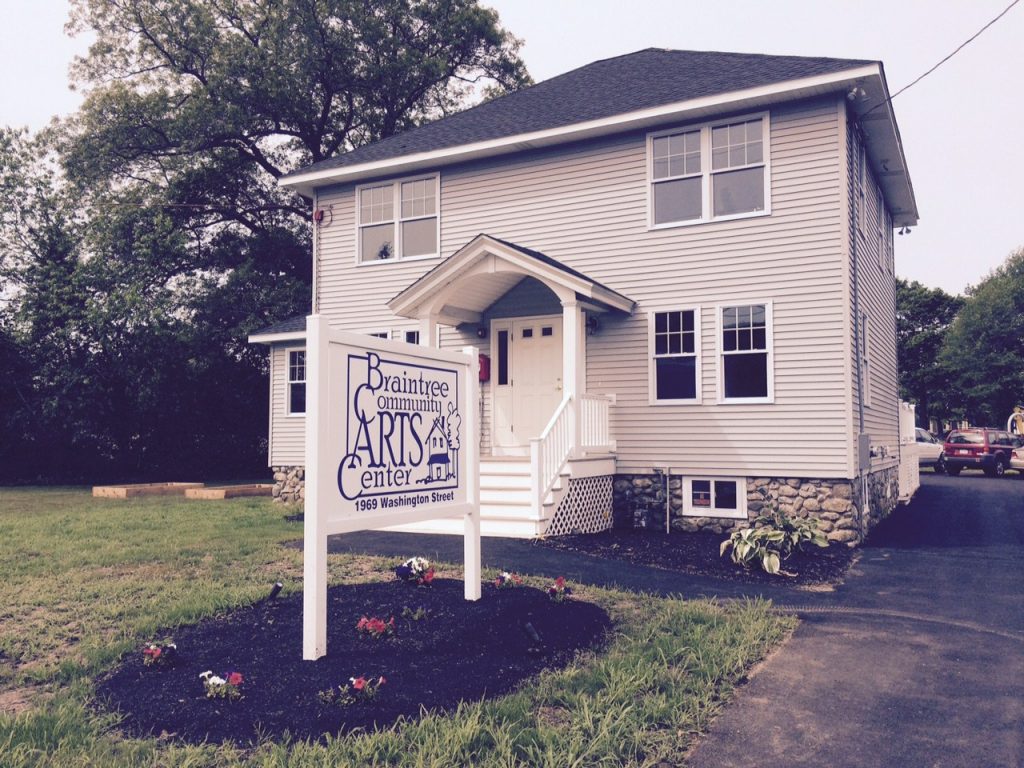 The Braintree Community Arts Center (BCAC), located at 1969 Washington Street, is open to residents of Braintree and surrounding towns offering a variety of classes/workshops to all ages and abilities.  No matter your interest, they have a class for you!  Try out your creativity with Open Art Studio, Creative Kids, Knitting for adults & kids, Quilting, Ceramics, Writing Retreats, Jewelry Making, Hands-on History workshops for kids, Yoga classes, workshops by the Braintree Art Association, Special Events, and much more!  

Click HERE To see the June calendar.  Classes are available for kids, tweens and adults too!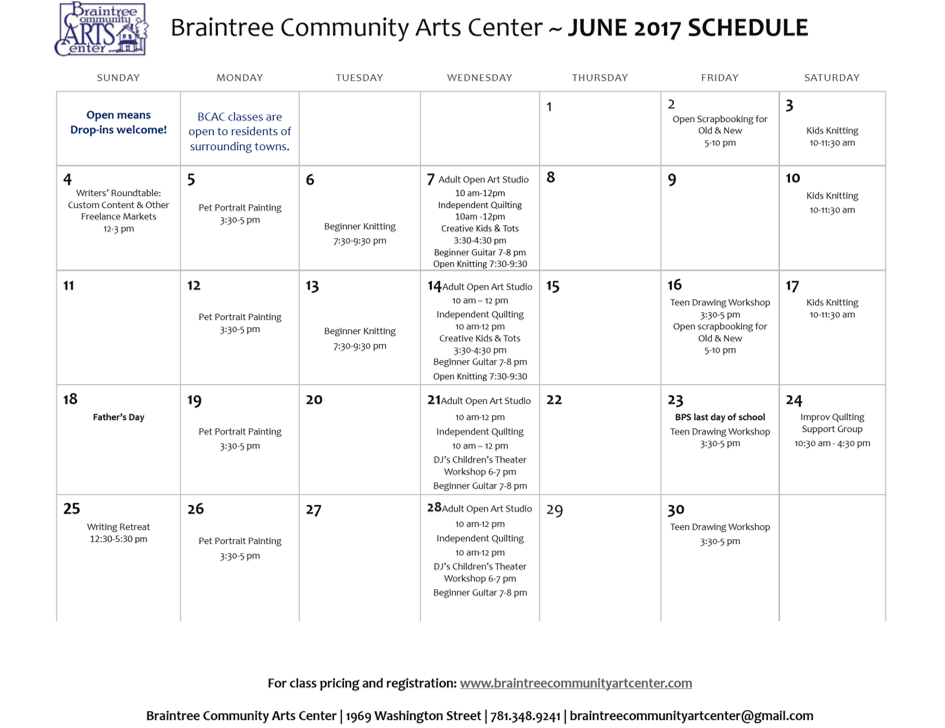 SUMMER FUN WEEKS
To view the list of programs at the BCAC and to register online, visit
www.braintreecommunityartcenter.com
.  Classes are open to residents of surrounding towns but priority will be given to Braintree residence.