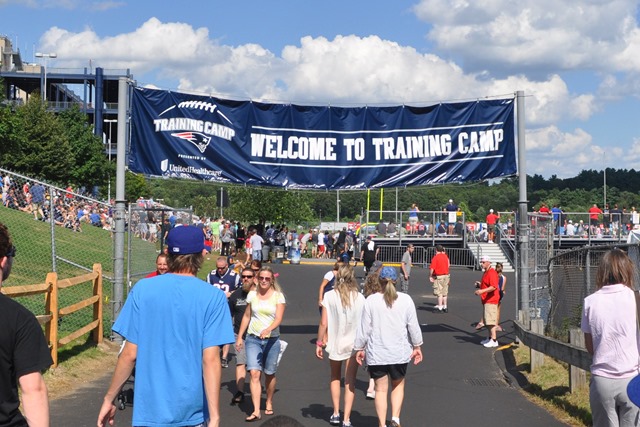 Patriots Training Camp is one of our favorite free summer activities each year (Check out our past visits here  and here).   Each summer, select practices are open to the public on the fields next to Gillette Stadium.  Fans can grab a seat either in the stands on or the grassy hill next to it, and watch their favorite players.  Concession stands are open for snacks, and if you stick around until the end of practice you may even snag an autograph or two.
To add to the fun, the Patriots set up an interactive Fan Zone next to the stadium full of inflatable slides, obstacle courses and tons of other family fun.  In past years they have had face painting, tattoos, games with prizes and autograph booths with Patriots Cheerleaders.
Did I mention it's all FREE?
Patriots Training Camp opens on July 27th. The preliminary schedule is listed below, we will update as new dates & times are added.